Elite Contractor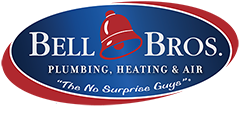 Bell Brothers Heating & Air
10555 Norden Ave Mather, CA 95655
Request a Consultation
(1) Ygrene may contact you via email, phone and/or text messaging (including use of autodialed and pre-recorded calls). You can opt-out anytime.
(2) Contractor may contact you via email, phone and/or text messaging.
Additional information can be found in our Privacy Policy.
Projects Supported
Insulation
Attic, Wall, Siding, Under-Floor
Indoor Water Efficiency
Plumbing, Indoor Fixtures
Windows & Doors
Windows, Doors, Skylights, Awnings, Blinds
Heating & Cooling
Central HVAC, Airconditioners, Fans, Air Ducts, Ventilation, Furnaces
About Bell Brothers Heating & Air
Sacramento?s #1 Heating and Air Conditioning Service Company Bell Brothers is one of Sacramento?s leading HVAC companies servicing the entire four county area. We are here to help you, the homeowner, with all your residential heating and air-conditioning needs and keep you cool in the summer, warm in the winter and comfortable year-round.
Location
10555 Norden Ave Mather, CA 95655
Get Approved Today
Get started today by checking your eligibility below. It only takes a few minutes to confirm that your project qualifies for Ygrene financing. Complete your online application today and get pre-approved within 30 minutes (or less!).
Check Eligibility