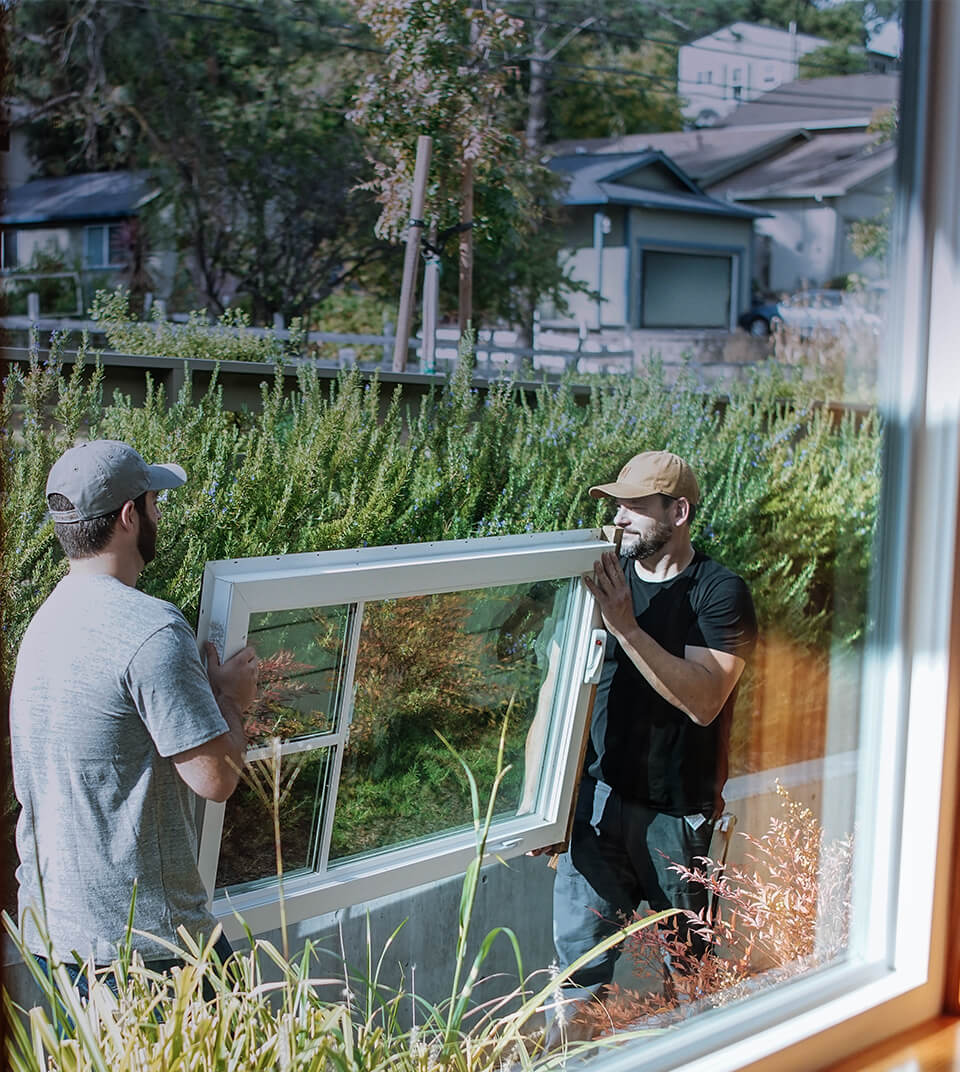 Ygrene's award-winning Property Assessed Clean Energy (PACE) financing provides communities with a scalable and enduring model for driving the adoption of energy and water resiliency measures and preventing catastrophic damage due to rapidly increasing natural disasters such as fire, earthquakes, hurricanes and more.
The PACE program for both residential and commercial property owners is made possible through a public-private partnership. States with PACE financing make it possible for more homeowners and businesses to make improvements that can reduce utility costs, lower insurance premiums, decrease GHG emissions, and prevent damage from natural disasters. Property owners can finance these upgrades with low, fixed interest rates that are repaid through their property tax bill. These upgrades offer the added benefit of creating new jobs and stimulating local economies in the process.
Florida PACE Programs
What communities are saying
Ygrene: the leader in consumer protections
Clear disclosures
We review key financial disclosures with property owners to affirm that each has been explained to their satisfaction.
Read More
Read Less
Contractor accountability
All contractors must be licensed, bonded and insured, as well as complete training and authorization requirements in order to offer Ygrene financing.
Read More
Read Less
Satisfaction first
Contractors only receive final payment once the homeowner has agreed that their project has been completed to their satisfaction.
Read More
Read Less
Service that stands apart
We are known for our friendly, knowledgeable support staff and, when necessary, our unparalleled customer resolution process. We're here 7 days per week with extended hours during weekdays.
Read More
Read Less
About consumer protections
A critical step: the PACE enabled world
PACE-enabling legislation is a long-term solution to the true cost of climate shifts in the coming years — a number that could reach $4 trillion by 2050.
Dive into the data and learn why PACE presents an opportunity for local governments to effectively change course.
Download the full PACE Enabled World report here.
Estimated Ygrene PACE impact to date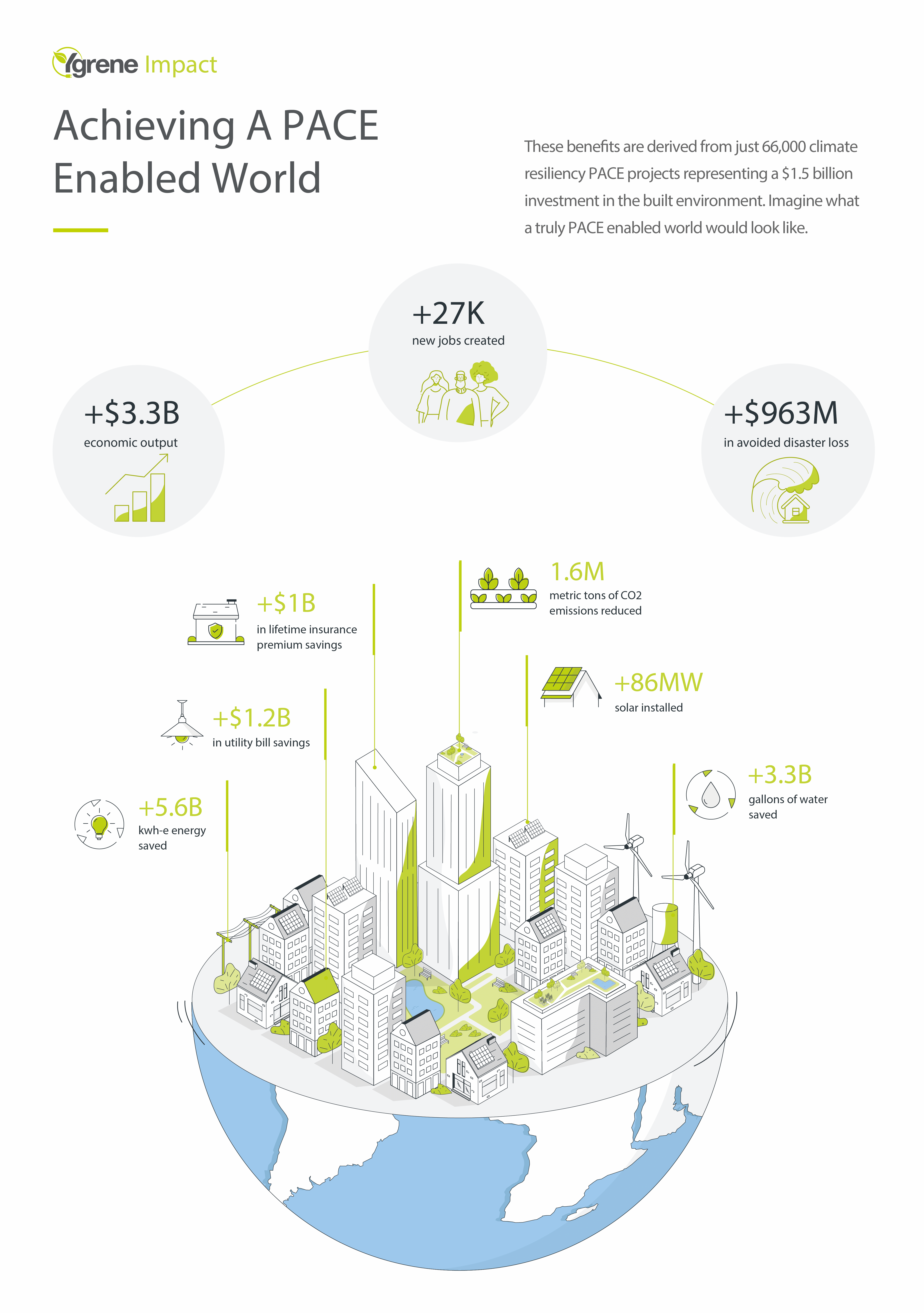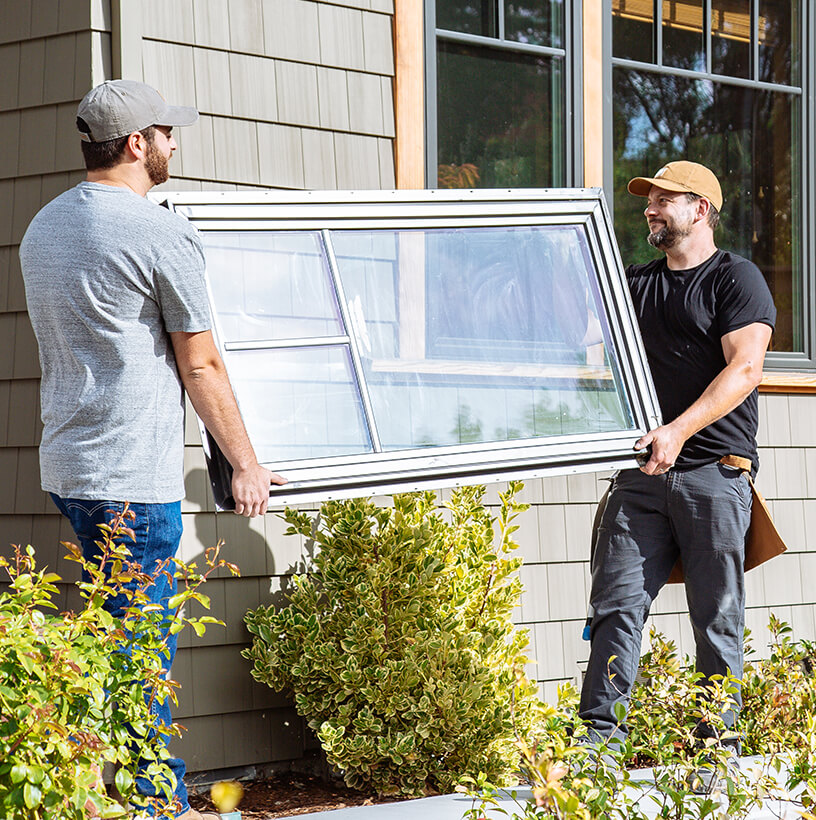 Protect homes and businesses
PACE enables upgrades that protect against wildfires, hurricanes, and earthquakes, as well as those that help achieve clean energy goals. In the event of a natural disaster, every $1 invested in PACE-funded resiliency upgrades could save $2 in avoided property damage and relocation costs in the event of a natural disaster.
Read More
Read Less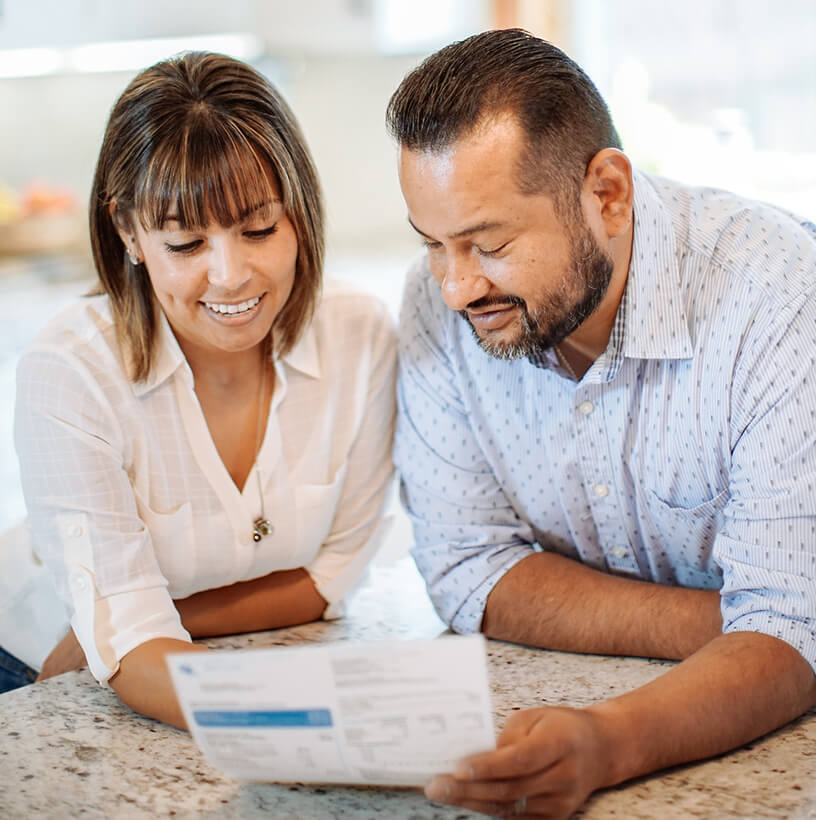 Lower premiums and utility bills
From solar panels and energy-efficient HVACs to impact-resistant windows, PACE upgrades can help lower utility bills and energy usage. In storm-prone areas, upgrades that improve resiliency can significantly lower monthly insurance premiums.
Read More
Read Less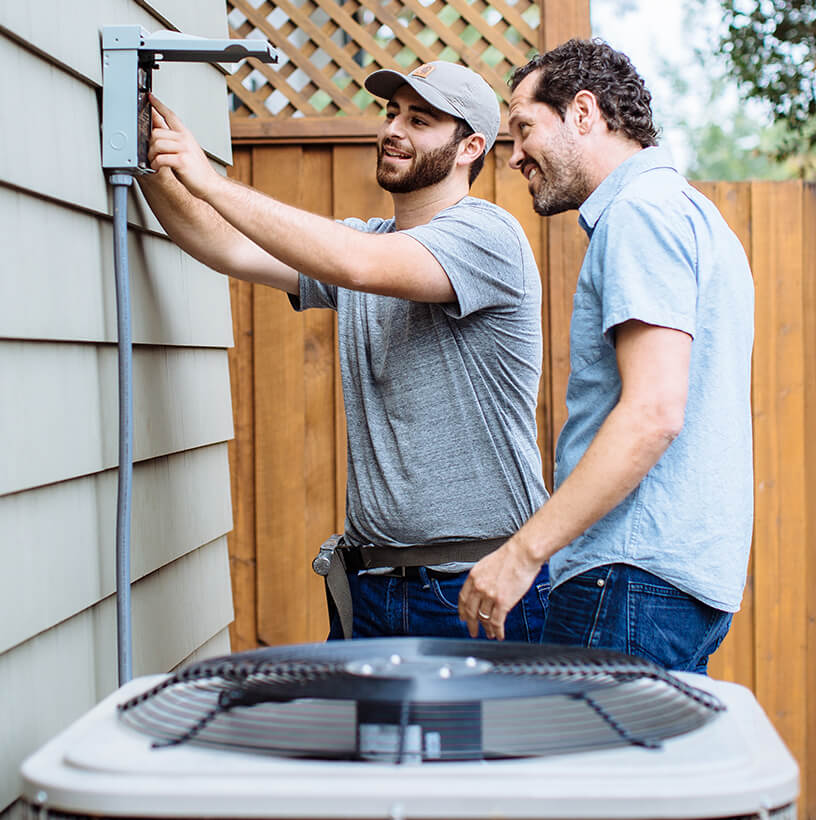 Create jobs and drive economic growth
In the thousands of communities where PACE-enabling legislation has been activated, PACE is helping to create 92,000 new jobs and increase economic activity by over $11 billion — not to mention the potential billions of storm-related damage prevented by these upgrades.
Read More
Read Less
Be the first to know about the latest updates on PACE.
(1) Individual results may vary. Savings are not guaranteed. The persons giving testimonials may have been compensated for use of their experience.
(2) Based on scaling NOAA 'U.S. Billion-Dollar Weather and Climate Disasters' data.