Increase your cash flow by refinancing a recent home improvement.
With a pace home refinance through Ygrene, you can lock in a low, fixed interest rate, save with lower monthly payments1, and recoup cash from projects paid for out-of-pocket or financed with a personal loan or a home equity line of credit.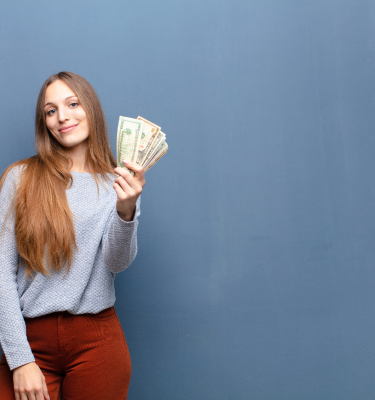 Upgrade your financing to Ygrene.
Did you install new windows and doors last summer? A new roof, state-of-the-art heating and cooling system or a drought tolerant irrigation system? You can refinance pace projects like these, plus hundreds of other property upgrades that improve energy efficiency, and conserve water with Ygrene.2 Explore the full list of eligible projects.
Multiple financial situations qualify.
Existing PACE liens  •  Cash payments  •  Personal loans  •  HELOC  •  
Plus more
Call 866-634-1358 today to find out if your project qualifies.
Ygrene makes it easy to get a better deal.
Call us to apply

After your team confirms that your property is located in a Ygrene service area and that your improvements are PACE eligible, you can submit your application.

Provide project documentation

Provide the final paid invoice from the upgrade you want to refinance, as well as the applicable permit and final payoff statement (from your lender) or proof of payment. 

Review and sign

Carefully look over the details of your financing agreement with a Ygrene representative and sign.

Receive your payoff

Funds will be distributed to existing lenders or repaid to the original source of funds within 2 - 3 business days.
Favorable terms that beat traditional home refinance options.
No payments for up to a year or more4
Does not affect your credit score5
Frequently Asked Questions
Ygrene is an innovative way to refinance recently completed PACE eligible improvements for energy efficiency, renewable energy, water conservation, and storm protection improvements to residential, multifamily, commercial and agricultural buildings.
Eligibility is based on whether your property is located in a Ygrene service area.  Approval is based primarily on home equity and ability to pay, among other factors. No minimum credit score is required, and this service will not affect your credit score. Payments can be spread out up to 30 years3 with no payments for up to a year or more4.
PACE stands for Property Assessed Clean Energy, an innovative financing option that allows you to finance or refinance eligible home improvements through a voluntary property assessment. The financing is tied to the property instead of the individual, and is repaid over the financing term through your property taxes.
To date, PACE has been successfully used by over 220,000 residential and commercial property owners to improve their property's energy efficiency, lower utility bills, protect from hurricanes, and reduce their carbon footprint. By providing over $1 billion of private capital to more than 550 local communities, Ygrene has created thousands of jobs and invested millions into local economies across the U.S.  You can learn more about how PACE works here.
No, refinancing through Ygrene is not a loan. Although you may have heard of PACE refinancing referred to this way, the term "PACE loan" is actually a misnomer. Unlike loans or revolving lines of credit, PACE is a property assessment which is a lien on the property. This means that the financing is tied to your property instead of your personal credit history. It's also why approval for PACE is primarily based on the equity in your property, as well as your debt payment history, and your ability to repay the financing. (Property eligibility for PACE financing varies by state, so requirements may vary.) Repayment is completed through your property tax bill, usually on an annual basis or through a mortgage impound, over the lifetime of your financing agreement.
Eligibility for Ygrene refinancing is based on whether your property is located in a Ygrene service area.
Approval for Ygrene refinancing is primarily based on existing equity in the property as well as other factors like debt payment history. Since PACE is a property assessment, there's no minimum credit score required and this service will not affect your credit score2. In the state of California, your ability to afford payments is also factored into the approval process.
Payments are due on the same schedule and deadlines as your current property taxes. This applies whether you pay the tax bill directly or monthly through an impound or escrow account. Contact Ygrene Customer Care for more details.
Get approved for a lower monthly payment today and start saving.
Find out if your property qualifies for a PACE home refinance today — it's fast and simple.
Want to refinance a commercial improvement?
Ygrene can help with that, too. Give us a call to learn about our commercial
refinancing options — a Customer Care Representative will be happy to help.
Although payments may be calculated monthly for budging purposes,
Ygrene PACE financing is repaid annually with your property taxes.
Eligible improvements vary by state.
Available terms vary depending on service area and type of improvement.
Subject to underwriting guidelines, approvals and date of funding.
Timing of first payment depends on date of funding; interest accrues after funding.
While Ygrene does not consider your credit score, we complete a soft credit pull to verify certain underwriting criteria. A soft credit pull does not affect your credit score.​