Retroactive Financing
Quickly recover capital from previous upgrades.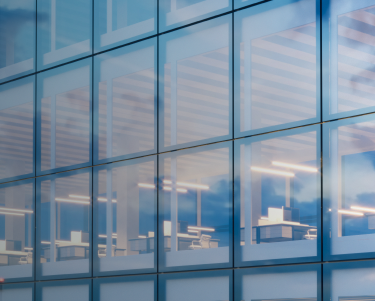 What is retroactive financing?
If you're in need of additional liquidity for your commercial property, consider recapitalizing with Ygrene's long-term, fixed rate retroactive financing.
You can recover capital, replenish reserves, or restore near term cash flow within days or weeks with our quick approvals and funding process.
Retroactively finance a wide range of energy efficient, renewable energy, and resiliency building improvements during or after construction on your commercial, multifamily, or nonprofit property.
Recapitalization improves or overhauls the stability of your capital structure by exchanging debt for equity or vice versa. The goal of recapitalization is to create additional funding for acquisitions, growth, and distributions — ultimately to support the health of the business.
Recapitalize and get the capital working for you.
Use the proceeds from retroactive financing for:
Replenish operating reserves

Boost balance sheet

Manage construction cost overruns

Cover existing lender debt service

Pay down existing secured debt
The smart way to recapitalize
Up to 30-year terms
Secure lower payments with some of the longest self-amortized terms available.1
Fixed rates as low as 3.49%
Your interest rate is fixed for the duration of the term and interest rate buydown options are available.
Defer payments over a year
You can elect to defer your first payment for over 12 months and up to to 30 months with ExtendPay.2
Fine print that works in your favor
Enjoy a quick, easy and transparent approval process – always.
Get approved based primarily on property equity rather than business financials or rent roll

Recapitalize the entire project with 100% financing

Net proceeds up to 15-20% of property value

Overcome debt limitations with up to 100% CLTV

No financial covenants or personal guarantees
What projects qualify?
All eligible improvements qualify for retroactive financing through Ygrene.
California

Building Envelope
Energy Efficiency
Seismic Retrofitting
Renewable Energy
Energy Storage
EV Charging
Water Conservation
Wildfire Protection

Florida

Building Envelope
Energy Efficiency
Hurricane Protection
Renewable Energy
Energy Storage
EV Charging

Missouri

Building Envelope
Energy Efficiency
Renewable Energy
Energy Storage
EV Charging

Georgia

Building Envelope
Energy Efficiency
Renewable Energy
Energy Storage
EV Charging
Water Conservation
New Construction
Ygrene connected with me through the mail, offering an opportunity to refinance a large project that I had just concluded, that qualified for PACE financing in my area.
The financing process was put in the hands of a knowledgeable Commercial Account Manager who shepherded the financing through a number of environmental roadblocks that had hindered my efforts to attain financing in the past. If it were not for his determination and insight in negotiating with Department of Environmental Resources Management, this project would not have made it through underwriting.
Ygrene was there for me for each question or concern. I highly recommend Ygrene for all your business financing needs.
Ygrene was able to quickly identify the eligible improvements installed that complied with their program guidelines and provide a quote/term sheet.
Their underwriting and approval process was simple and quick. We completed the entire transaction in less than 30 days!
Now we can use these funds to increase our reserves and continue to service our secured debt obligations with peace of mind.
Our business benefited tremendously from this program and we were able to quickly recover critically important capital from a significant upgrade project we'd previously completed.
This program couldn't have come at a better time. We are grateful for the excellent customer service of our sales representative and the smooth and efficient process with Ygrene to get our application approved and project ultimately funded. Our Ygrene representative was cooperative, super helpful and made the whole experience smooth for us.
It was one of the easiest financing programs we have worked with and we appreciate how swift everything went. Thank you Ygrene!
Refinancing FAQs
Ygrene's retroactive financing program serves all the same C-PACE eligible improvements and industry sectors as our traditional financing program. This includes energy and water efficiency, solar and energy storage, seismic retrofits, storm mitigation, wildfire preparedness, EV charging and other projects that have been previously completed. With Ygrene, commercial property owners can recover cash today, restore near-term cash flow, and reserve capital for the future. Our long-term fixed financing is the perfect solution for the commercial, retail, corporate, office, hospitality, medical, agricultural, multifamily and nonprofit real estate markets. We can quickly execute all financing transactions to ensure property owners have access to capital. Visit our website for a thorough eligible improvement list: https://ygrene.com/eligible-improvements/commercial
Yes, Ygrene can refinance any recently completed PACE eligible project that meets our program underwriting guidelines, regardless of the original financing used on the project. This includes other bank or credit union construction loans, leases, PPA's, C-PACE assessments, and more.
Retroactive financing eligibility requirements are the same as our existing C-PACE program underwriting requirements. Those include:
• Mortgage and property taxes current at approval
• No involuntary liens on the property
• Not in bankruptcy, applies to company and principals of company
• Some service areas require no NOD for 3 years or more
Property owners/developers are able to secure lower cost, non-recourse capital for C-PACE eligible infrastructure upgrades, freeing up capital to support cash flow during a time of illiquidity and/or to deploy into other sustainable development projects. Property owners/developers are able to secure a more efficient capital source and long-term interest rate hedge, ensuring the long-term stability of their capital stack. It improves property owner/developer's ability to service debt and generate free cash flow, especially when displacing higher cost mezzanine debt or construction loans. Provides property owner/developers with a special assessment payment mechanism whereby they may have the option to pass on all or a portion of the cost of the improvements to building tenants or hotel guests.
Ygrene's retroactive financing terms are established based on the remaining useful life of the previously completed eligible improvement and range from 10-30 years. Interest rates range from 3.5% - 7.5% depending on the term selected for the project.
Ygrene's retroactive financing program is a simple and user friendly financing program. Email us at: commercial@ygrene.comor visit ygrene.com/commercialto learn more about the program, fill out an application and get approved in less than 3 days.
Contact Us
Find out what improvements we can retroactively finance and if recapitalizing is right for you.
Provide your contact information and a Commercial Account Manager will get in touch shortly.
1. Available terms vary depending on service area and type of improvement.

2. Timing of first payment depends on date of funding and mortgage impound, if applicable. ExtendPay will add an additional 12 months of capitalized interest in your total financed amount which must be repaid with your financing. The following Ygrene service territories in CA do not offer ExtendPay: Woodland, West Sacramento, Whittaker.