Relax, you're covered.
Energy efficient roofing systems provide major benefits:

Improve Safety, Comfort and Protection
Protect your home against storms and harsh weather conditions.

Lower Utility Usage
May reduce electricity and air conditioning usage by lowering your energy bills.

Potentially Increase Home Value
Upgrading to an energy-saving roof may increase the overall value of your home.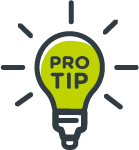 Is it time to replace your roof?
The average roof lasts 20–25 years, but most people don't realize they need a new one until there's a leak. Have your roof inspected by a roofing company, or take a look yourself. Check for curling, buckling or missing shingles, especially in the "valleys" where water drains into gutters.
You've got options.
If you do need a new roof, keep in mind there are many types of roofing materials to consider—from metal to asphalt, concrete tile, clay tile, polyurethane and much more.
Of course, energy-efficient roofing options offer additional benefits worth exploring.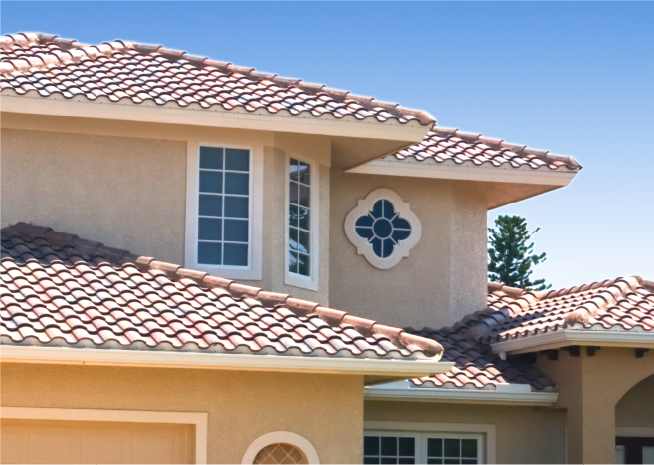 Cool Roof
With this energy-saving roof, you can protect your home against storms and harsh weather conditions while keeping the perfect temperature inside.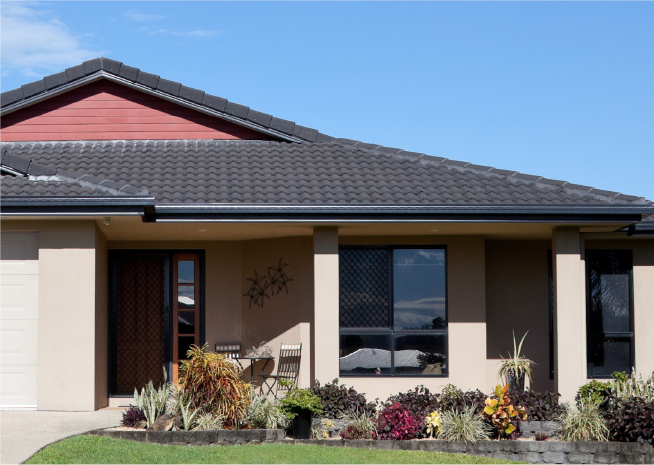 Wind-Resistant Roof
Wind resistant roofs fare much better under strong winds than traditional roofs, suffering no damage in most cases. Peace of mind is a powerful thing.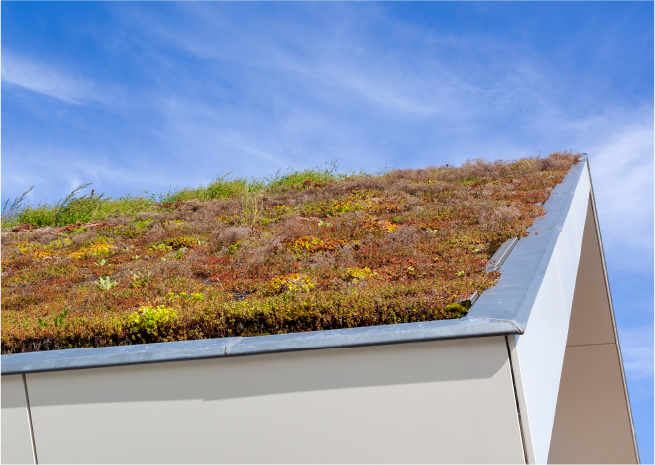 Green Roof
Completely or partially covering your roof with vegetation provides a number of tangible benefits like reduced runoff, energy efficiency, reducing noise and air pollution, and more.
A better way to pay for an energy saving roof.
Ygrene's PACE financing is based on the equity in your home, not your credit score. From application to picking a contractor, we're with you every step of the way.

100% financing, no
money down

No payments for up
to 12+ months1

Contractor isn't paid
until your project is
complete

Based on home
equity, not your
credit score2

Get approved in
under 30 minutes
See if your property qualifies in just seconds.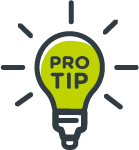 Choosing the right energy saving roof installer
Independent roofing contractors authorized to offer Ygrene are always licensed and insured. Quality installers offer workmanship and equipment warranties and are transparent about when and how they use sub-contractors.
"[Before], every time it rained we saw evidence of roof leaking, so we kept making repairs on a yearly basis. Now, we have peace of mind. We don't have to think about the roof anymore."
FAQ:
The simplest option is to buy a cool-roof coating that can be painted over your existing roof. If your roof is already in need of repair or replacement, or if you are building a new property, we recommend that you consider lighter colors. For flat roofs, a fiber-reinforced PVC membrane (in a light or white color) is also recommended.
A new roof is likely to offer some amount of greater efficiency, simply because it is fully secured and will not be subject to leaks, which can affect insulation and result in higher utility bills. However, not all roofing is created equal. There are those which meet ENERGY STAR® compliance standards, which qualify them as truly "energy-efficient". There are compliant roofing options that come in asphalt, shake, metal, slate, and tile.
Roofing with high solar reflectance (SR) and thermal emittance (TE) properties are known as "cool roofs." These properties help reduce electricity used for air conditioning by lowering roof temperatures on hot, sunny days. Solar reflectance refers to a material's ability to reflect the sun's solar energy back into the atmosphere. Thermal emittance provides a means of quantifying how much of the absorbed heat is rejected for a given material. Both properties are measured from 0 to 1 and the higher the value, the "cooler" the roof. Together, efficient roofing with these properties can help absorb less heat and stay up to 50-60°F cooler than conventional materials during peak summer weather.
Because energy saving roofing doesn't absorb heat the way other types of roofing do, they tend to age more slowly, and last longer before needing repairs. Many of them are also algae and wind resistant, for those who live in tropical clients, or those subject to storm seasons.
Lastly, cool roofing is considered more environmentally friendly because your home will require less energy to maintain comfortable temperature levels.
Get approved for new, efficient roofing today!
1Timing of first payment depends on date of funding; interest accrues after funding.
2While Ygrene does not consider your credit score, we complete a soft credit pull to verify certain underwriting criteria. A soft credit pull does not affect your credit score.​