How to Build a Green, Living Roof
By
Ygrene
on February 27, 2018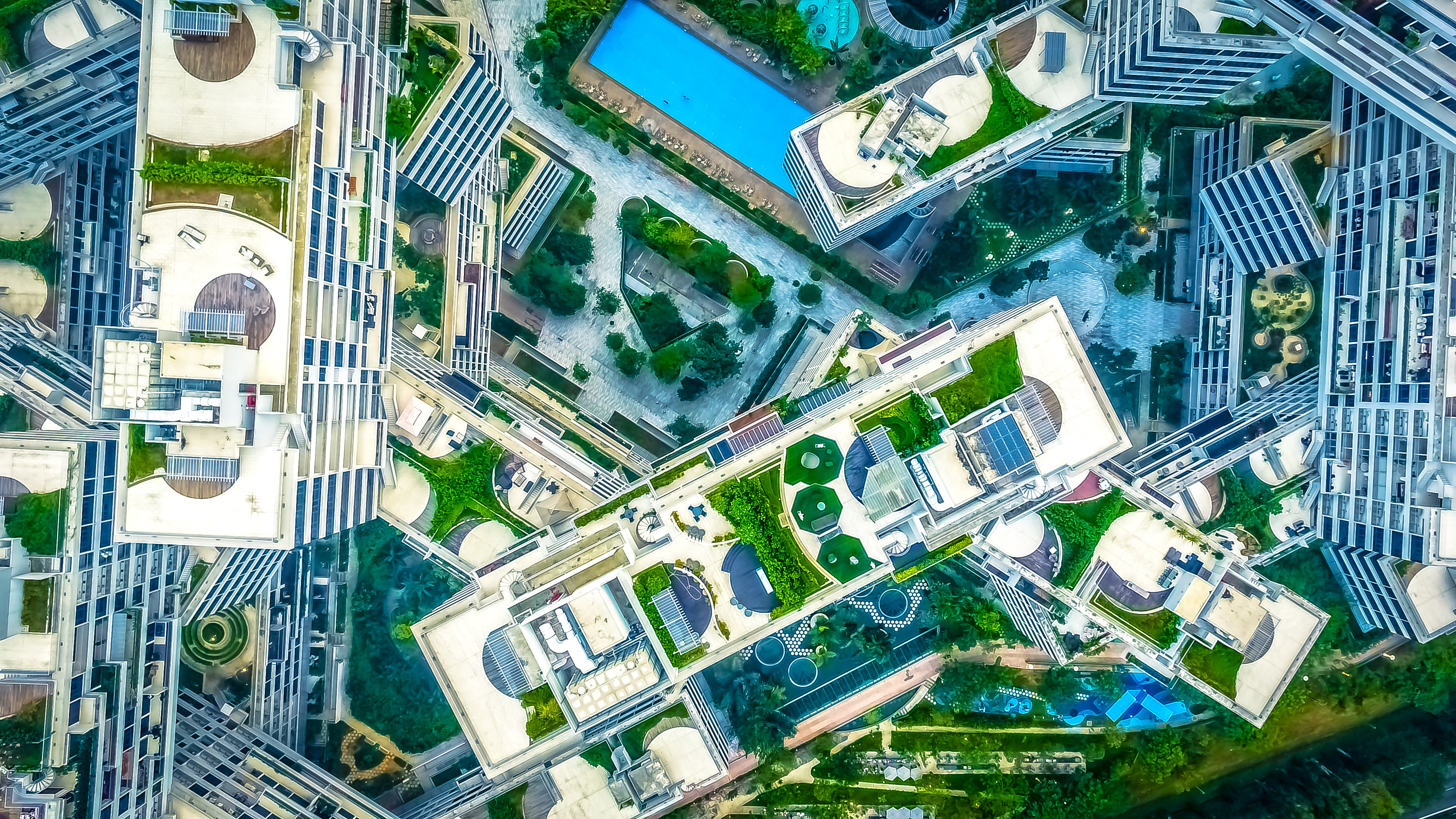 Green roofs (also known as "living roofs") have become increasingly more common in recent years. They're essentially when you build a garden on top of a roof. They not only pretty nice to look at, but also great for the environment too. Some cities have even offered tax incentives to encourage homeowners and business owners to implement green roofs at home and on their commercial buildings. 
The green roof phenomenon is not only about design or decoration (although having one will certainly catch the attention of passersby) – but these housetop gardens actually increase energy efficiency, too.
 
Benefits of Green Roofs
Green roofs act as a natural insulator for a building, and deflect the sun's heat during the summertime. In the warmest season, this can reduce the temperature inside your home by six to eight degrees, thereby lowering cooling costs. Green roofs' insulative properties can likewise reduce heating bills during winter months. And, since the roof itself is protected by foliage, it does not suffer the same weathering and UV damage as a regularly exposed roof – which can lead to a longer lifespan.
Green roofs also offer "big picture" benefits. If enough homes are topped with living roofs, neighborhoods can enjoy a reduced "urban heat island" effect. By absorbing a given amount of rainwater, these roofs can help reduce runoff and lower the strain on a city's sewer and drainage systems.
And, of course, the plants that make up a green roof can reduce air pollutants like carbon dioxide, creating a cleaner local environment. They can also serve to increase biodiversity in urban areas where wildlife and plant life are limited.
Green roofs can provide cosmetic, financial, and environmental benefits. But what is the installation process like, and what does a green roof consist of?
 
What Exactly Is A Green Roof?
At its simplest, a green roof, or living roof, is a roof that is covered – completely or partially – with vegetation. The plants grow in soil placed on a waterproof barrier on top of the regular roof. The barrier prevents the roof structure from becoming damaged by any moisture that may seep down.
Types of Green Roofs
Green roofs are usually divided into two categories: extensive roofs and intensive roofs.
Extensive roofs have six inches of soil or less
Intensive roofs have more than six inches of soil.
Extensive roofs are the most common in residential and small commercial settings because a standard roof can usually support four to six inches of soil without changes to the structural design.
Even with thinner soil levels, the installer must consider the weight of saturated soil. The experts from This Old House recommend consulting a structural engineer to verify that your roof will support the planned soil and vegetation. The engineer might advise you to install additional structural elements, such as joists, to better support and distribute the load of the garden.
 
How To Build A Green Roof Garden
The steps for installing a green roof are relatively straightforward, but they can vary slightly depending on your needs and goals.
The first step will always involve one or more layers of waterproofing material over the existing roof. These membranes will protect against water damage, which is essential for maintaining the roof's integrity.
The installer may also add an inorganic root protection barrier in between the soil and the waterproofing layer. Some roof coverings, including spray-on membranes, contain chemically organic substances such as bitumen or asphalt; without a barrier, plant roots could spread into these coverings, affecting those substances and causing them to rot or lose their protective properties. 
Additional layers of insulation (rated for contact with soil and moisture) might be needed in colder climates, and a mat to facilitate drainage may also prove helpful.
Installing Your Green Roof Garden 
This Old House recommends using plants that are contained in trays, which can be placed side by side or even connected in a "modular" layout. There are several advantages to this strategy; first, you can start growing your plants in the containers before installation and have fully grown foliage by the time you're ready to install the containers on the roof.
Secondly, in the event of needed roof repair, the contractor can remove some of the trays without killing the plants or disturbing the other growing areas.
Finally, the installer can elevate the trays slightly, to allow for drainage underneath the soil.
Mother Nature Network says that it's possible to put soil directly over the waterproof membrane or to use trays. If using trays, they suggest not leaving gaps between them. If not using trays, installers can avoid gutter blockage by adding guards between the roof and the downspouts.
What Plants Should You Use?
Sedum, a hardy, short shrubbery, is the most popular plant for green roofing. It's tolerant to high temperatures and doesn't need to be watered excessively (which is helpful, because watering a rooftop can be complicated). Flowering sedum can create an attractive array of colors, and the flowers dry and fall off after the growing season has ended. They are easily absorbed into the soil and fertilize the plants' growth for the following year.
Some experts claim that sedum is the "royalty" of green roofs. However, other herbs like thyme and oregano do well because they are adept at growing in dry soil without the need for much care. Other hardy ground cover plants, such as aster, yarrow, mosses, and sea thrift, could also work in the right climates.
 
Need Help Financing Your Green Roof?
A green roof is one example of a home improvement that can bring about greater energy efficiency. Green roofing might seem like an attractive option to you, but if not, there are many efficiency upgrades that could save you money. Many may also qualify for Ygrene PACE financing that would help with the upfront cost of the project.
Property assessed clean energy financing (PACE financing) can make large efficiency projects more accessible for homeowners by covering the upfront costs of products and installation. You then repay for the project financing over time through your annual property taxes. Want to see if your green roof (or another energy-efficient project) qualifies for Ygrene financing? Click below to apply and get pre-approved within less than 30 minutes!