PACE Pros & Cons: Is the PACE Program Worth It?
By
Ygrene
on July 15, 2021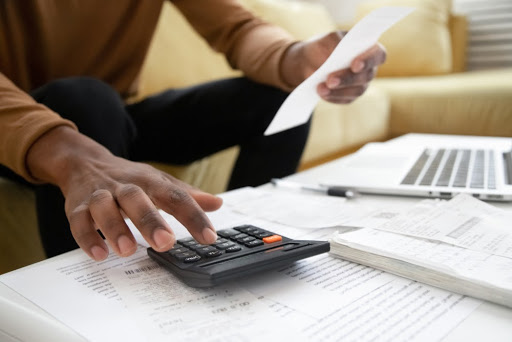 With PACE financing, you have the opportunity to access the funds you need to make energy-saving upgrades to your home. Sounds like the perfect solution, right? But is it too good to be true? Naturally, you may be cautious when considering any type of financing, especially when it comes to extensive home renovations. 
To help you better understand what PACE is and make an informed decision of whether the PACE program is right for your home renovations, we've put together a guide on the pros and cons of this financing option. But don't just take our word for it; we've also included testimonials from actual Ygrene PACE customers.
Read from start to finish for a comprehensive overview of PACE financing.
What is PACE financing?
Before we dive into the pros and cons of PACE, we should answer "What is PACE financing?" so you have a better understanding of the funding option you're evaluating. Property Assessed Clean Energy (PACE) is a financing solution for homeowners that can be used to pay for upgrades that:
Improve the energy efficiency of your home
Reduce your water consumption
Protect against storm damage
PACE financing is limited to these types of projects because the PACE program was implemented to reduce energy usage and make homes safer, but you'll find that hundreds of projects qualify. Keep in mind that PACE program eligibility can vary from state to state.
One of the most important things to note is that PACE is not a loan; it's a property assessment. This means the Ygrene PACE financing ) is added to your annual property tax bill, and you pay for your upgrade over time, with repayment options as long as 20 or even 30 years.  
How Does Ygrene's PACE Financing Work?
Ygrene is a PACE financing provider that serves California, Missouri, and Florida. Below we've outlined key aspects of how Ygrene PACE financing works such as how the program operates and what to expect. For more details, this article provides insight into PACE basics.
Eligibility: Eligibility for Ygrene's PACE financing varies by state. It is primarily based on the equity in your home and your ability to pay. Approval: To get approved, you can start by completing an application, which will provide the details we need to determine whether you qualify. Once you submit your application, you can expect a response within 30 minutes.
Property Assessment: The PACE financing is associated with your property, not your personal credit. As such, the property assessment established with PACE is like other property taxes.
Repayment: PACE funding is repaid via an assessment that's added to your property tax bill. That means that your PACE payments are due when you'd normally pay your property taxes—by November 1st and February 1st depending on your state. Payment for the project isn't required until after your contractor has completed the upgrades, and you have authorized payment.
What Ygrene PACE customers have to say: "Ygrene came to our rescue, and I'm forever grateful…It also gave us back our dream of retirement. I can now enjoy this part of my life." - The Sotos
PACE Pros & Cons
To help you decide whether PACE financing is right for you, we've broken down the pros and cons of PACE financing below.
Pros:
Many homeowners seek out PACE financing because it makes it possible to fund the upgrades they need and want now, instead of waiting until they have sufficient savings to hire a contractor. 
With PACE, you get the money you need immediately, so you can make the improvements you need right away, like a new roof or storm-protection upgrades, and start saving on your water and energy bills.
While this is the most obvious benefit of PACE, there are many more pros of this financing option that Ygrene offers:
You get access to full financing. With other types of loans, you may only receive partial financing, meaning you'll have to come up with the remainder out of pocket. With PACE, you can get your project fully financed.
Low, fixed interest rates. A primary concern of long-term financing is that the interest rate will cause you to spend way more than the original improvement was worth. However, with competitive, fixed interest rates, Ygrene's PACE option provides lower payment options.
Approval isn't based on your credit score. Because your credit history isn't used as a requirement, you don't have to worry about a low credit score. A credit check is required to verify underwriting requirements. 
It's quick and easy to apply. Applying for PACE financing is simple; a Ygrene rep will get back to you within 30 minutes, so you can get started on your project ASAP.
You have up to 30 years to pay off your home improvement. With so much time to repay PACE funding, you don't have to worry about coming up with a large lump sum right now, and you'll have more manageable payments.
Ygrene prioritizes consumer protection. Above and beyond these benefits, Ygrene will ensure your financing terms are clear and provide a live telephone call reviewing each financing agreement review so you know what to expect. Ygrene also offers language translation services, access to a support team, and more.

What PACE borrowers have to say: "We knew the roof needed to be upgraded. It was leaking into my daughter's room. Now we feel relieved. Now we have peace of mind. We're just comfortable." - The Pierces.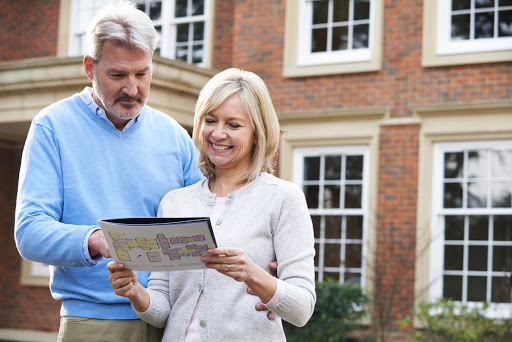 Cons:
As with any type of lending, borrowers should evaluate all aspects of PACE financing before applying for funds. There are aspects of PACE financing that may deter some homeowners, but often, these perceived cons aren't exactly as they may seem on the surface. Let's dive into the most discussed contentions with PACE financing and what they actually mean for you: 
The selling process may be more complex. The property assessment is tied to your home and secured by a property tax lien that is then collected on your property tax bill. While the new owner may assume the assessment, buyers may request that you pay off the remainder of what's owed before closing on the home.

Why it's not necessarily a disadvantage: Buyers may be more interested in a property that has energy-efficient or storm-protection upgrades because, in both cases, these renovations can save them money in the future. That may be enough to make the property assessment worth paying in their eyes—especially if it's not too far from being paid off.  

Defaulting on PACE financing puts you at risk of foreclosure. Since the  PACE financing is tied to your home you're at risk of foreclosure if you can't make your payments.

Why it's not necessarily a disadvantage: Of course, the risk of losing your home is an important factor to weigh, but it's important to note that the same is true with other loans secured by your home or other property taxes. 

The term keeps you locked in for too long. PACE funding usually has a longer loan repayment term, anywhere from 5to 30 years. Homeowners who are planning to move soon might find this a bit discouraging. Additionally, some may feel that this is a disadvantage because you're likely going to be paying off the upgrade far into the future—the concern is that better alternatives may be available by then.

Why it's not necessarily a disadvantage: With PACE financing through Ygrene, you have up to 20, sometimes 30 years to pay off your home improvement. This allows you to make smaller payments, and you don't have to wait until you've saved enough to afford the upgrade. 
What PACE borrowers have to say: "Naturally, there's skepticism. You have doubts. You think 'can we afford this type of project?' And Ygrene gave us the light. It basically allowed us to not tie into our credit, and just have it tacked onto the taxes of our house, spread out over 20 years [making it very affordable]." - The Avilas
Is the PACE Program Worth It?
Whether PACE financing is worth it boils down to your personal circumstances and what financing options you may qualify for. However, if you are interested in making your home more eco-friendly, reducing your electric and water costs, or protecting your home from storm damage, then most likely, yes, Ygrene's PACE program is right for you.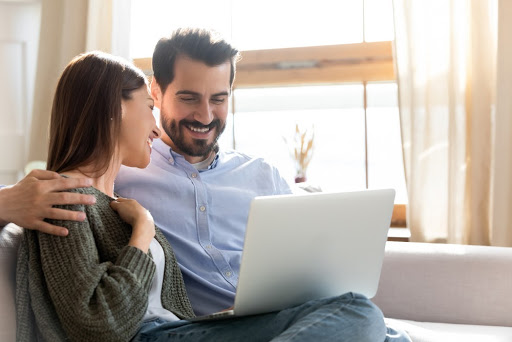 While there are risks—as with any financing option—PACE gives you a unique opportunity to fully fund your home upgrades now. When you weigh that value in and of itself against the potential downsides and the costs of not making these renovations, it's an easy choice. 
What PACE borrowers have to say: "Our insurance went down $7,000. I can't believe everybody doesn't use Ygrene. It's a no-brainer." - The Millers 
Still, have questions about PACE financing through Ygrene? Refer to our beginner's guide to PACE financing.
Are You Ready to Finance Your Home Improvement? 
It's time to fund that home improvement you've been dreaming of. Whether you want to cut energy and water costs, lower your carbon impact, or protect your home from storm damage (and costly repairs), Ygrene can help you make that goal a reality. Take advantage of full, up-front financing, low payments, an extended repayment timeline, and quick approval – and join the thousands of satisfied homeowners who've improved their homes with PACE.
With these Ygrene pros and cons in mind, you have the information you need to decide whether PACE financing could be right for you. The next step is to see if your property qualifies – click here to find out.