The Beginner's Guide to Getting Started with PACE Financing
By
Ygrene
on March 1, 2017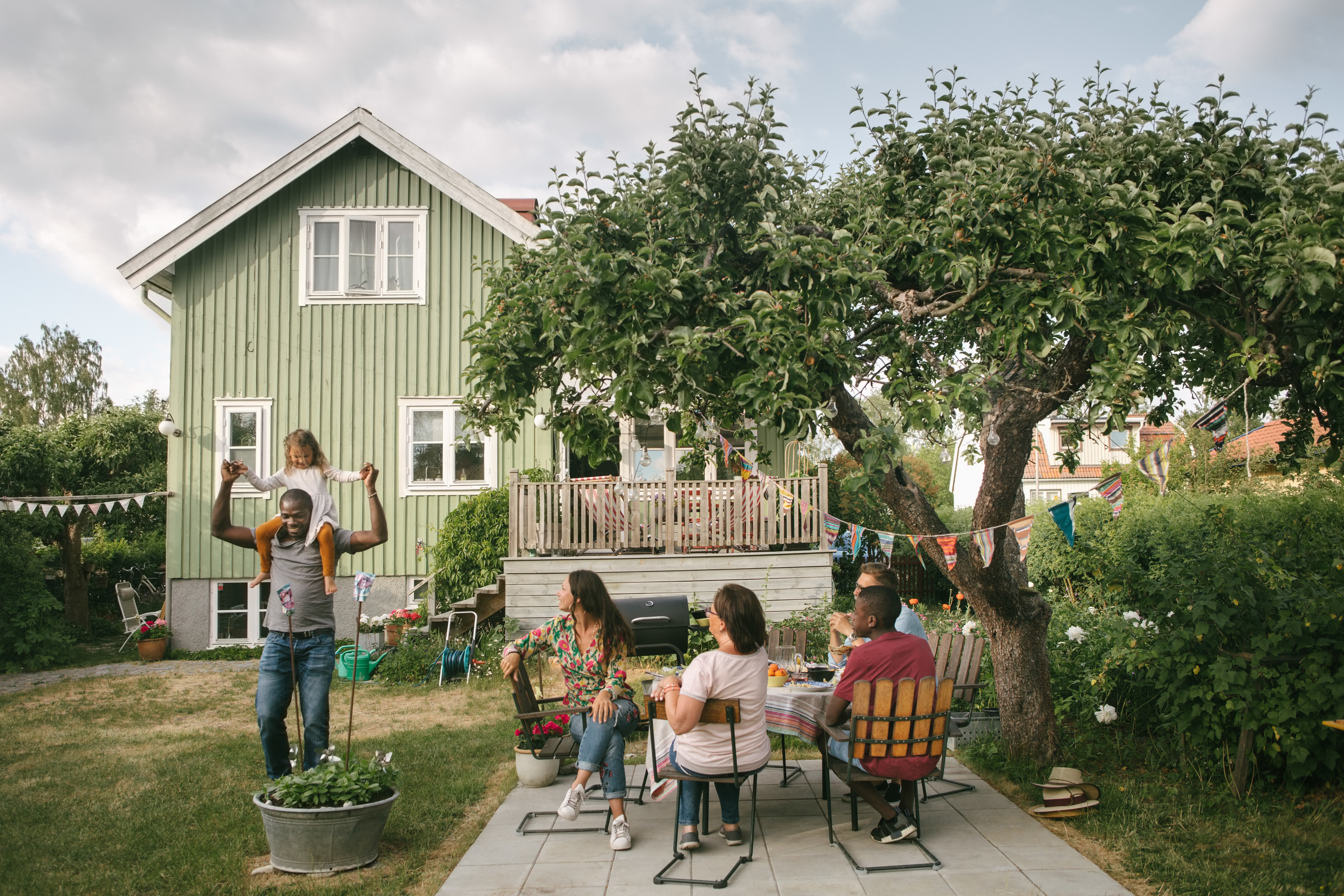 Property Assessed Clean Energy, better known by the acronym PACE, is a financing mechanism allowing homeowners to fund improvements that will increase the efficiency and eco-friendliness of their property. PACE programs are straightforward, but the financing is a little different than standard home improvement loans from a bank. Given the high-interest rates, expensive closing costs, and other drawbacks of bank loans, the PACE alternative is worth a look.
Why Is PACE Financing a Worthwhile Option?
PACE financing can often be a viable alternative to a standard home improvement loan. What are the positives of PACE financing? Unlike banks, the ultimate goal of these programs is not to earn interest for their shareholders. Rather, PACE options are implemented to help more people afford upgrades that will make their homes more efficient and more resilient.
Rates are generally low, and they do not fluctuate. Best of all, homeowners pay for their improvements incrementally as a line item on their property taxes. This allows them to reap the benefits of a more energy-efficient home and then use some of the savings on their energy bills to pay for the project over time.
Not Offered Everywhere
If you decide that PACE financing is a viable option, the first step is determining whether the program is offered in your local area. States must approve the financing programs, and local authorities (either cities or counties) administer them. Though most localities are interested in improving the energy efficiency of homes so that pollution levels are lowered, and there is less strain on the energy grid, not all cities and towns offer PACE financing.
More and more municipal governments are getting on board with PACE financing, but it is a relatively new trend that is still in the early stages of growth. Even if the local area does not have the option now, one could soon be available, especially if the state already has legislation in place to enable such programs.
PACE-enabling legislation is active in 36 states and the District of Columbia. However, "enabled" does not mean the same as "active." Therefore, even if your state legislature approved PACE financing, your local government is not forced to offer the program. At the time of this writing, PACE programs are currently active and operating in 20 states (plus D.C.), with active residential programs in California, Florida, and Missouri. For the most updated list, visit PACENation.
Is Your Project Eligible for PACE Financing?
Energy-efficiency improvements, such as heating and cooling systems, insulation, windows, roofing, and LED lighting are all eligible in active residential PACE programs. Additionally, solar systems are eligible for PACE. In California, water conservation measures such as low flow toilets and seismic (earthquakes) upgrades are available. In Florida, hurricane strengthening and resiliency improvements such as impact-resistant doors and windows are a popular option. Strengthening your Florida home by adding storm resiliency measures will also generate significant insurance premium savings.
Major efficiency upgrades usually qualify for PACE financing, but smaller improvements could also receive approval providing they meet the savings-versus-cost requirements. Homeowners, therefore, are not required to "think big" when planning their next efficiency project.
Contractor Training and Oversight Helps Protect You
PACE providers provide oversight and training for participating contractors — a unique attribute to PACE which is nonexistent with other forms of home improvement financing. Knowledgeable PACE financing experts can connect construction firms and homeowners with specialists who are authorized to work on the projects. Before contractors are approved, Ygrene ensures that they are screened and vetted, licensure verified, consumer complaints evaluated (BBB/social media/and others), and general liability and workers' compensation insurance coverage are confirmed. Contractors with the Ygrene program are also required to sign a Participation Agreement that ensures best practices to be implemented. No funds are ever dispersed to the contractor until you are 100% satisfied and have signed a completion certificate.
Homeowners should also always be certain that the products and services they receive are warrantied. This is crucial because unforeseen repair costs could quickly undo any energy savings. Obtaining the best warranty could mean forgoing the cheapest price, but, in the long run, the peace of mind will be worth the extra money.
Debt of Property and Ability to Pay
PACE financing is tied to the property, not to the homeowner. This means that the payments for the project are still paid through the property taxes after a change in ownership. The payments are, in essence, sold along with the house. Therefore, a homeowner need not commit to living in a home for the next 20 years to take advantage of PACE financing. That said, in order to obtain PACE financing, most municipalities want assurances that a property owner can make the annual payments for the improvement.
In most cities, this is done by looking at the record of past property tax payments. (As long as you have been on time with your property taxes in the past and are not currently delinquent, everything should be fine on this front.)
How Big Should the Improvement Be?
PACE assessments should not exceed 15 percent of the property's overall value. Also, because there are administrative costs that the local government needs to recover, projects cannot be too small. The Department of Energy recommends that local authorities put a minimum of $2,500 on PACE-funded projects. The goal of these guidelines is to ensure that the financing works for both the homeowners and for local governments. These rules and measures are meant to increase the likelihood of a profitable upgrade.
Banks that offer home improvement loans cannot provide the same kind of risk-to-reward equation – they are only concerned about the borrower's ability to pay back the loan. States and cities are increasingly becoming aware of this innovative policy because PACE's success has been demonstrated by numerous benefits to communities. Significant job creation, utility savings, reduced pollution, increased resiliency, health, and safety are all part of the reason more and more are ready to adopt this idea and offer it to their citizens.
---
Find out if PACE financing is available in your area – call Ygrene at (855) 901-3999 or email us: info@ygrene.com.