Home Insulation: Are You Overlooking This Efficient Upgrade?
By
Ygrene
on May 12, 2017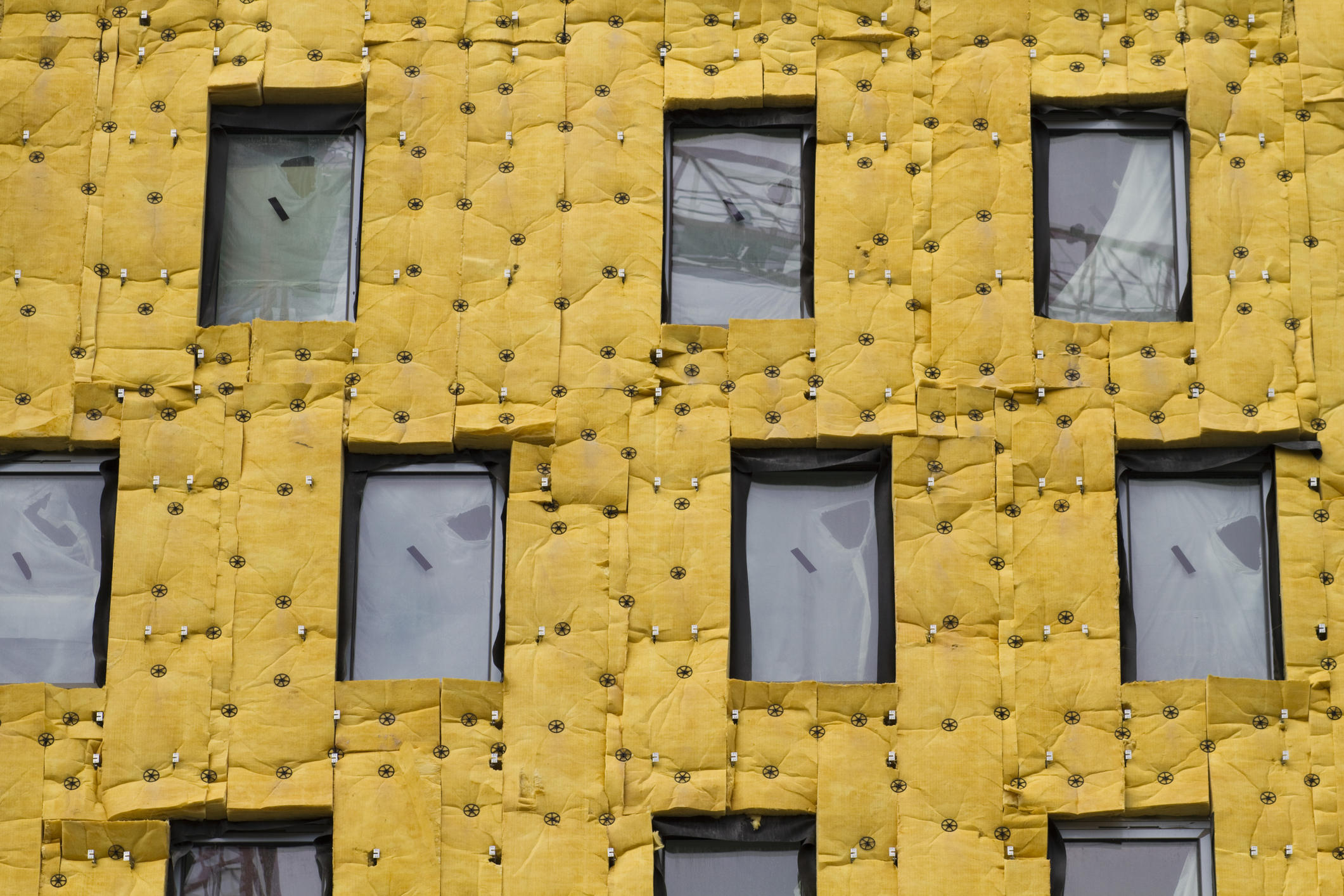 Insulation is a universally important tool for improving energy efficiency in a home. With proper insulation, homeowners can decrease the amount of energy needed to heat and cool their home. Not only will this lower monthly power bills, but it also enables owners to maximize the value of renewable energy features such as solar panels or geothermal heat pumps. Without adequate insulation, a building will ultimately waste energy on climate control. Even with the most efficient air conditioner and furnace available, a lack of proper insulation requires a home to use more energy than necessary. Here is what you need to know about the basics of home insulation.
Where is Insulation Needed Most?
You can replace or add to insulation in different parts of the home. Walls should always be well insulated, as should attics (or the underside of the roof), doors, windows, and, if necessary, floors. Walls are the most important target for extra insulation, especially in colder climates. A typical home will lose 30 to 40 percent of its heat through the walls. The roof is responsible for 25 percent of the average heat loss, with 20 percent attributed to windows and doors. The floors are responsible for the remaining percentage. Each of these areas needs to be insulated properly in order to maximize the energy output from heating and cooling appliances.
How to Identify Needed Insulation Improvements
Homeowners can check for issues like drafts under doorways, abnormally cold walls, or condensation turned to ice on the windows. However, an inspector needs to provide the more technical details about variables such as the thickness of insulation in the attic and walls, proper roof ventilation, insulation of ductwork, and so on. If this kind of inspection was not conducted when you first purchased the home, you can schedule an energy audit (sometimes referred to as an efficiency audit). Some energy providers may offer this service to their customers for a nominal fee, or your local government may have a list of recommended professionals who offer this inspection service. These audits are also important over time, as your home ages.  While older homes typically have a greater need for insulation improvements, even newly-built homes may contain insulation that is not thick enough for the local climate.
Types of Insulation
Different types of insulation are better suited for different areas of the home.
Attics and Ceilings 
Loose-fill or blanket insulation is usually used in the attic. Loose-fill insulation offers better coverage because the installer can spray it over the entire attic area. Therefore, there will not be any gaps in between ceiling studs or in the corners. Sold in batts or rolls, blanket insulation is made from compressed fibers (usually fiberglass), and ideal for a do-it-yourself improvement. Loose-fill must be sprayed carefully with a machine, which requires a professional (licensed) installer. This may add to the cost of the project, but with this extra cost, you will be certain that you are getting proper coverage throughout your attic. Homes without an attic, such as those with cathedral ceilings, may require foil-faced blanket insulation. With this type of insulation project, blankets with foil on one side are placed in the space between the exterior roof and the interior ceiling. Fiberglass batts are the most popular choice for this kind of project.
Walls
Foam boards, which are rigid panels of insulation, are very flexible when it comes to proper usage. Homeowners can use them in almost any part of the home. Made from polyurethane or polystyrene, these boards can be quite effective for retaining heat in the home's interior. Polystyrene boards, for example, offer the best insulation per inch of thickness compared to fiberglass blankets or loose-fill options. For this reason, foam boards are ideal for insulating basement walls or anywhere there is a thin space between an outer wall and interior drywall or paneling. Spray-in or foam insulation is often used to add insulation to walls that have already been built.
Rather than razing an entire wall, the installer can spray the insulation through a smaller hole from a pressurized canister. The foam is usually made from polyurethane. Because it can expand into the smallest areas, it offers great coverage without leaving any gaps. The complexity of the installation, however, makes it more costly than other options. Other insulation options include rigid fiberboard, which is often used to insulate ductwork, radiant barriers, which provide protection against heat in hot climates, and prefabricated structural insulated panels, which combine paneling with insulation. These panels provide an excellent ratio of insulation-to-thickness. However, they are usually only an option for new construction or for homes that are undergoing major renovations.
Windows and Doors
Energy Star certified windows and doors can also provide cost-saving benefits. New windows with thicker panes or multiple layers of glass act as an effective barrier between the outdoor and indoor climates. Additionally, this is one area where the homeowner can undertake do-it-yourself improvements. A simple caulk gun is all they will need to seal the areas around a door frame or window moulding. They can also place new weatherstripping around the doors to reduce drafts. Shrink-to-fit plastic film can provide a better level of efficiency for windows during the wintertime. The film helps to stop the conducting of heat and cold through a single-pane window.
The drawback is that you cannot open the window while the film is in place. While it isn't a long-term solution, this kind of window covering can help save on energy costs during the winter until the homeowner has the time and money to replace the windows.
Installation Savings and Financing
These do-it-yourself fixes are cheaper than a complete window replacement project or the addition of insulation in hard-to-reach places like inside walls or the attic. However, special financing options can make a major insulation project more financially feasible. Property assessed clean energy (PACE) financing programs are specifically designed to help homeowners afford improvements that will lead to better energy efficiency. Since insulation is one of the most fundamental tools when it comes to saving energy, insulation improvement projects will usually qualify for financing. PACE is a special tax that works by enabling homeowners to leverage the equity in their homes to finance energy-saving improvements. The money financed is then repaid by the homeowners over time as part of their annual property tax bill.
An Often-Overlooked Aspect of Energy Efficiency
Insulation is certainly not the most visible improvement a homeowner can make, but it could be the most important. Without proper insulation, you will not receive the full value out of other efficiency improvements. Though some insulation projects – such as adding a layer of insulation to older walls – are neither simple nor cheap, they will often qualify for special financing. This makes insulation upgrades financially feasible for many homeowners.
---
PACE financing can help you install the insulation needed to make your home both comfortable and energy efficient. Contact Ygrene at (855) 901-3999; info@ygreneworks.com to see if PACE is available in your area.