Solar Roof Tiles
By
Ygrene
on May 28, 2021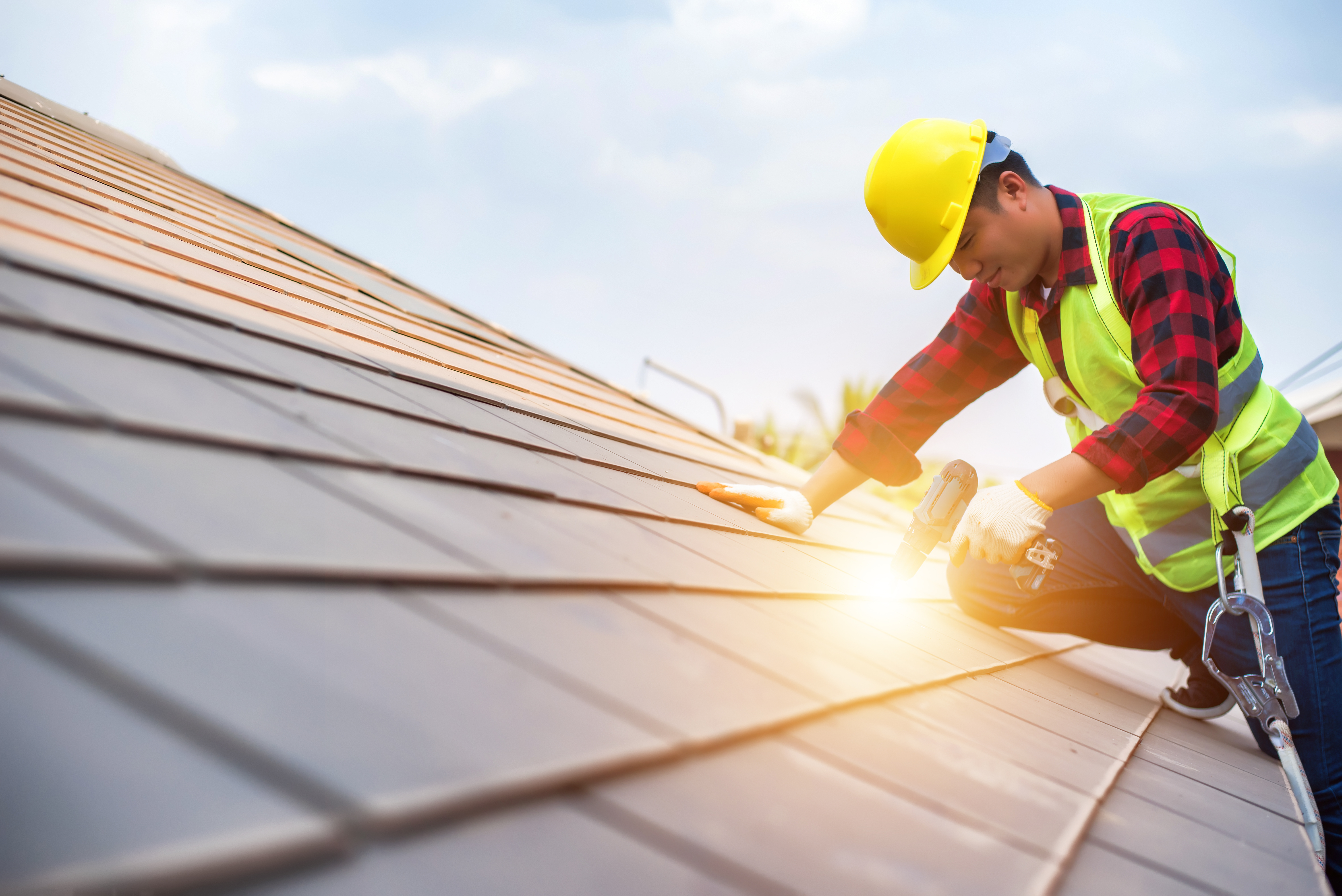 Harnessing the power of the sun is a no-brainer when it comes to increasing your home's energy efficiency and cutting down on electric costs. If you're looking into solar roof options, you've probably come across solar roof tiles as an alternative, which you may or may not have heard of before. More conventionally, solar electric or photovoltaic (PV) panels have been the go-to solution for using solar to power your home. However, solar tiles are an alternative to solar panels that offer homeowners a more aesthetically pleasing solution. 
Solar tiles, also known as photovoltaic shingles, are designed to look like typical roofing tiles, so they're less noticeable on your roof. Keep reading to learn more about solar roof tiles and whether they're the right solar energy solution for your home. 
What Are Solar Roof Tiles? 
Thanks to advances in solar energy, your solar energy options have expanded in recent years to include solar roof tiles. Falling under the umbrella of building-integrated photovoltaics (BIPV), solar roof tiles blend solar technology with structural elements. This allows the shingles to function both as a small solar panel, and a part of your roof, to harness the sun's energy and power your home. 
Tesla helped bring solar roof tiles into the spotlight when the company released its solar roof in 2018. But flexible solar shingles were actually invented 20 years prior by Subhendu Guha, a scientist famous for his pioneering work in amorphous silicon. 
The most notable benefit of solar roof tiles is that they look like regular roof tiles and can be arranged however you want. As such, they provide a much more discreet alternative to traditional solar panels, blending in well with the other standard roofs in your neighborhood. Not only that, but they replicate shingles functionally, protecting your roof and preserving its longevity.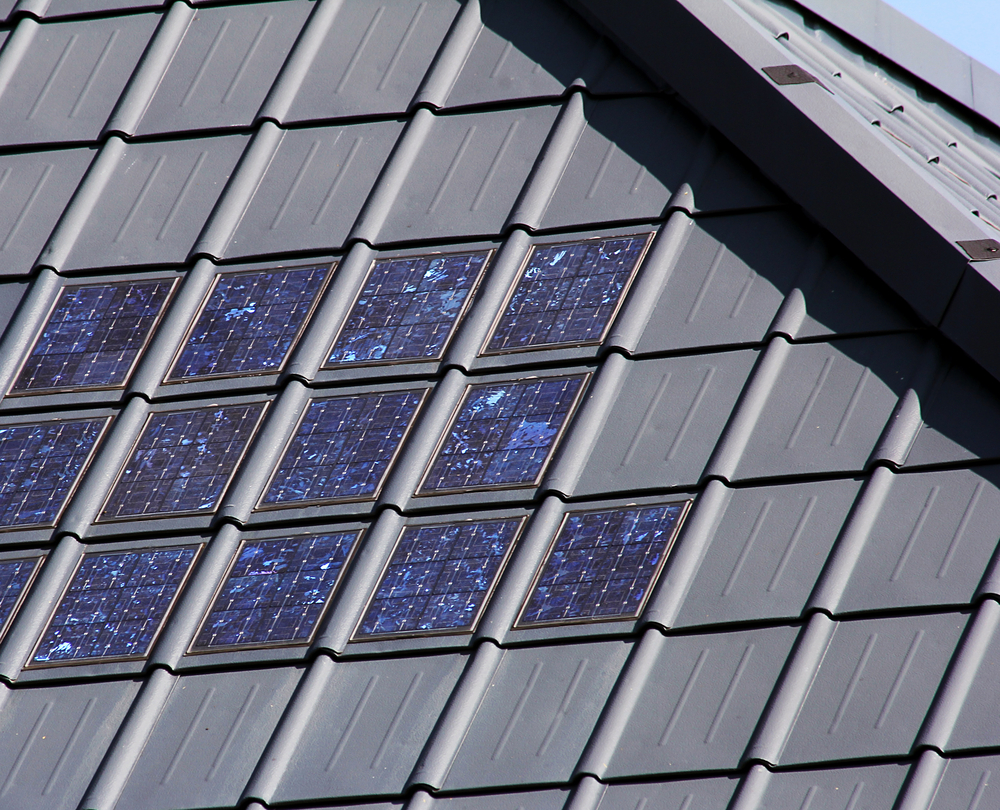 Cost of Solar Roof Tiles
As with any technological innovation, solar roof tiles can be significantly more expensive than solar panels due to their innovative design. So, if you're looking to install solar shingles for their energy-saving benefits, keep the cost in mind. However, if you're considering solar shingles to replace your roof for improved protection, these sun-absorbing roof tiles are much more cost-effective than replacing your roofing and adding solar panels. This is important to consider because solar panels can only be applied to rooftops that are structurally sound. 
While solar roof tiles typically cost more than panels, that's not necessarily a reason to shy away from them as a solar energy solution. Don't just consider the up-front costs but instead, think of the additional benefits they provide compared to solar panels and the possibility that you may not have to come up with the funds to pay for this upgrade right away. 
With solar financing for your home, you can get the funds you need to make solar roofing upgrades right now and pay the cost back over time. With that option on the table, the cost comparison for solar roof tiles and solar panels isn't so black and white. 
How Long Do Solar Roof Tiles Last?
Solar roof tiles can last several decades. Since solar roof tiles are a newer solar energy option, it is hard to put an exact timeframe on them. Still, their life expectancy ranges from 20 to 40 years, depending on any damage caused by environmental factors. 
Additionally, proper installation is essential to ensure that your investment lasts, which is why it's crucial to work with a provider you can trust to do a good job. If your tiles aren't carefully installed, it could substantially reduce their lifespan. With Ygrene, you'll work with a reliable contractor so that you can feel confident in your installation. 
Solar Tiles vs. Solar Panels
Both solar tiles and solar panels are placed on your roof with the purpose of converting light from the sun into electricity. As such, both solar panels and solar panel shingles will help you save on energy costs in your home. However, the nature of these two solutions and how they are integrated into your roof are different.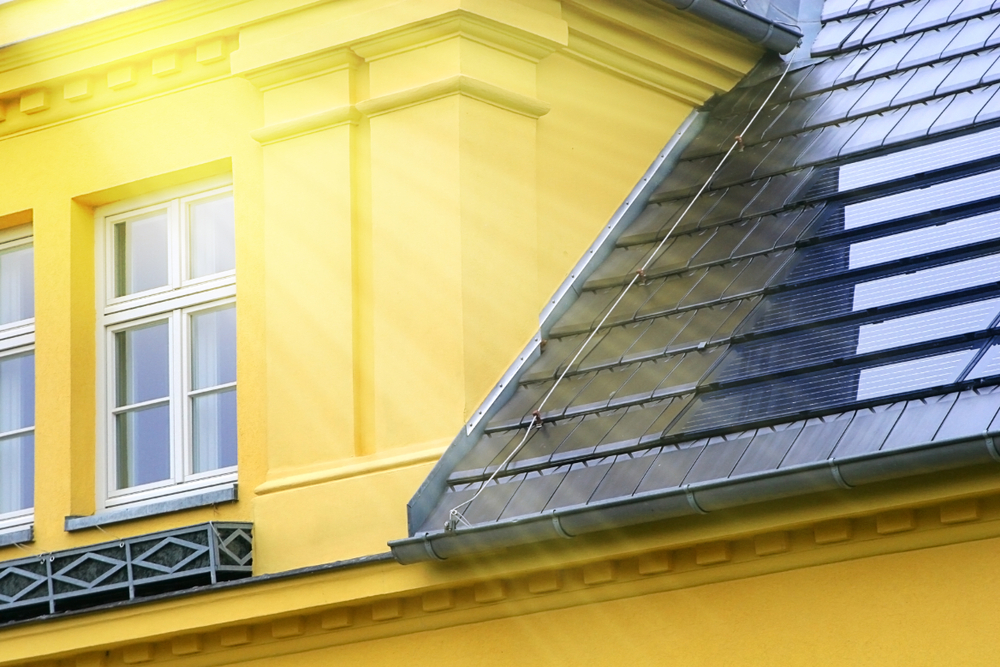 When comparing solar tiles to solar panels, here are a few factors that can influence your decision: 
Solar panels are placed in large sections on the roof, whereas solar roof tiles replace individual shingles. This allows solar shingles to be more discreet and maintain the aesthetics of the exterior of your home.
In general, solar panels are considered to be more energy-efficient. This is because panels can be tilted in a way that optimizes how much sunlight they are able to catch. 

Note that the effectiveness of solar roof tiles will depend on the layout of your roof. Since solar tiles are installed where your regular shingles would go, there is little wiggle room in the angle at which they are positioned. With solar panels, there are more opportunities for adjustment to get the best positioning and maximize how much sunlight they can capture.    
Remember that the energy savings you'll enjoy from solar roof tiles are still substantial.

Fewer installers may offer solar shingles. 

However, as solar roof tiles increase in popularity, more and more contractors offer installation, so it shouldn't be too difficult to find a vendor to take on your project – especially if you live in a state pushing for environmentally friendly initiatives.
Additionally, if you choose to take advantage of PACE financing through Ygrene, you'll be paired with one of our vetted contractors who is experienced in installing solar roof tiles.
So, are solar tiles better than solar panels? Which solar solution is better for you depends on your circumstances. However, solar panel shingles are the newest innovation of this technology, so that is an important factor to consider regarding its long-term value.
Are Solar Roof Tiles Worth It?
Don't let solar panel myths deter you from considering solar shingles as an investment. There are many factors that can make installing these energy-saving shingles a worthwhile upgrade for your home. Some of the most notable benefits that make solar roof tiles a smart home investment include:
Saving money on your energy bill
Maintaining the aesthetic appearance of your roof 
Restoring your roof with new shingles (which also happen to generate solar energy)
Reducing your carbon footprint 
Aside from these perks, solar roof tiles can increase the value of your home. According to a Berkeley Lab Study conducted several years ago, solar roofing can increase the amount buyers are willing to pay for a home by $15,000 or more. In recent years, and with the development of the more aesthetically pleasing solar roof tiles, that number has likely increased. 
And, according to Dow reports, solar shingles can save the average homeowner between 40 to 60% on their electricity costs.
Whether you're planning to live in your home for the foreseeable future or are interested in selling in a few years, you can expect the cost of your solar shingle installation to be offset by the project's overall value.
Ygrene Can Help
As we mentioned, financing for solar roof tiles provides an attractive opportunity to upgrade your roof and save energy now, instead of waiting until you can afford the up-front cost or settling for solar panels because they're a better fit for your current budget. Ygrene provides PACE financing for solar roof tiles so that you can have them installed right away and start reaping the benefits. 
PACE financing allows you to secure funding, without the typical barriers to borrowing. It's important to distinguish that PACE financing isn't a loan, but instead, a property assessment. That means that financing is tied to the property itself and the payments will be made with your property taxes. 
Here are some of the benefits of Ygrene PACE financing: 
Approval based primarily on home equity, not your credit score
Low, fixed interest rates
Long repayment period—up to 30 years
Quick approval times
Start Saving with Solar Roof Tiles
Solar roof tiles are an innovative way to reduce your home's energy costs without reducing curb appeal. With more homeowners and buyers interested in environmentally conscious home upgrades, solar roof tiles are a worthwhile investment that can benefit you now and in the future, should you choose to sell your home. Submit your application for PACE financing today, and start saving money and energy tomorrow.