Small Business Owner Replaces Roof, Preserves Prosperity
By
Ygrene
on May 19, 2017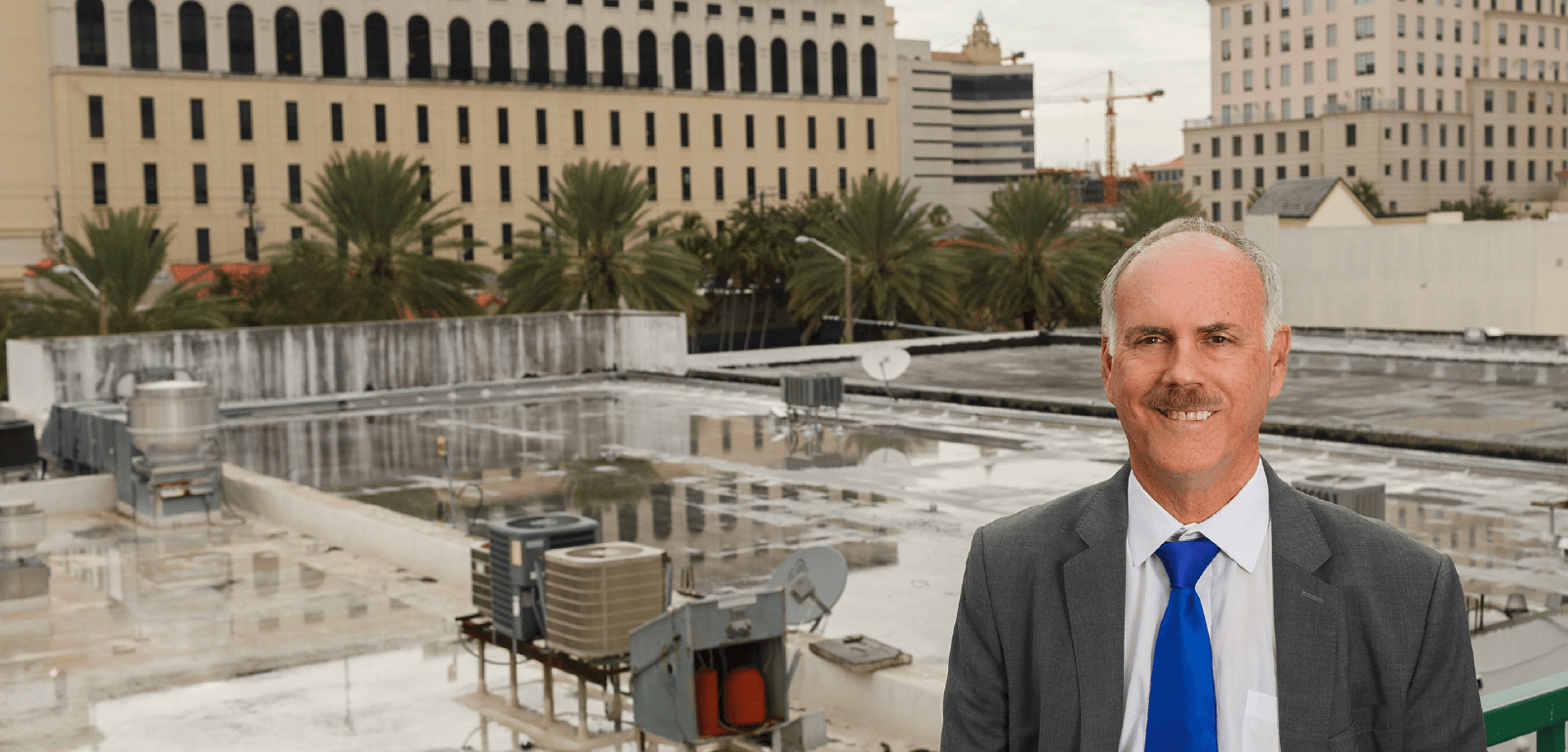 A leaky roof jeopardized the livelihood of Jackson Rip Holmes. The Miami resident owns a small storefront in Coral Gables and leases the commercial property to Massage Envy. When it rained, the massage chain was unable to use one of its rooms and threatened a rent strike unless the worn-out roof was replaced. "This is my only source of income," Holmes said. "If the tenant went on a strike, I would have defaulted on my mortgages and my business would have collapsed over a $20,000 roof that I didn't have the money for."
A roofer told the small business owner about PACE financing through Ygrene.
PACE, which stands for property assessed clean energy, is a mechanism where property owners leverage the equity in their real estate to finance energy efficiency, hurricane protection and renewable energy upgrades for no up-front costs. They repay the long-term financing on their annual property tax bill.
New Roofs Inherently Save Energy
"I thought, 'this is my salvation,'" Holmes recalled. Rebuild Construction installed Holmes' hurricane-resistant roof in November of 2016. It's not a green roof or a cool roof, but the 2,400-square-foot 'conventional' roof is at least three times more energy efficient than its predecessor, Holmes estimates.
"Just the construction of my 2017 roof is so much more energy conservative than the construction of my 25-year roof," he said. At $2,500, his annual payments are much more affordable than tens of thousands of dollars up front, and the savings are substantial.
Holmes will also save $2,000 on his insurance each year, thanks to the impact-resistant roof. "The ultimate good-news outcome of this is that the roof, to some extent, may end up paying for itself," Holmes said. "One thing I know for certain that it's going to cut the cost of the roof in half."
Joining the Fight Against Rising Sea Levels
Financing through Ygrene was a win across the board. Massage Envy is now utilizing its once-restricted room; Holmes' business is healthy and his livelihood thriving, and his new roof is saving energy—a win for the environment.
A Miami native, Holmes is a proponent of green energy and is particularly interested in research involving the city's rising waters. Although he doesn't buy into the somber scenario that South Florida will be underwater by the century's end, "I think there will be portions that are," Holmes said. But the water levels won't prevent Holmes from striving to leave behind a lucrative legacy for his children and grandchildren. "I happen to love Miami and I don't want to move," he said. "So, I want to fight climate change."
And some companies, like Ygrene, are empowering more citizens to take the steps toward creating more sustainable future—and saving money along the way.
"Not only is Ygrene making significant headway in saving the planet, and saving Miami from sea-level rise, it also saved my financial life," Holmes said.
---
Visit Ygrene and discover how you can upgrade your property and preserve your well-being.