Spring Cleaning Checklist
By
Ygrene
on April 29, 2022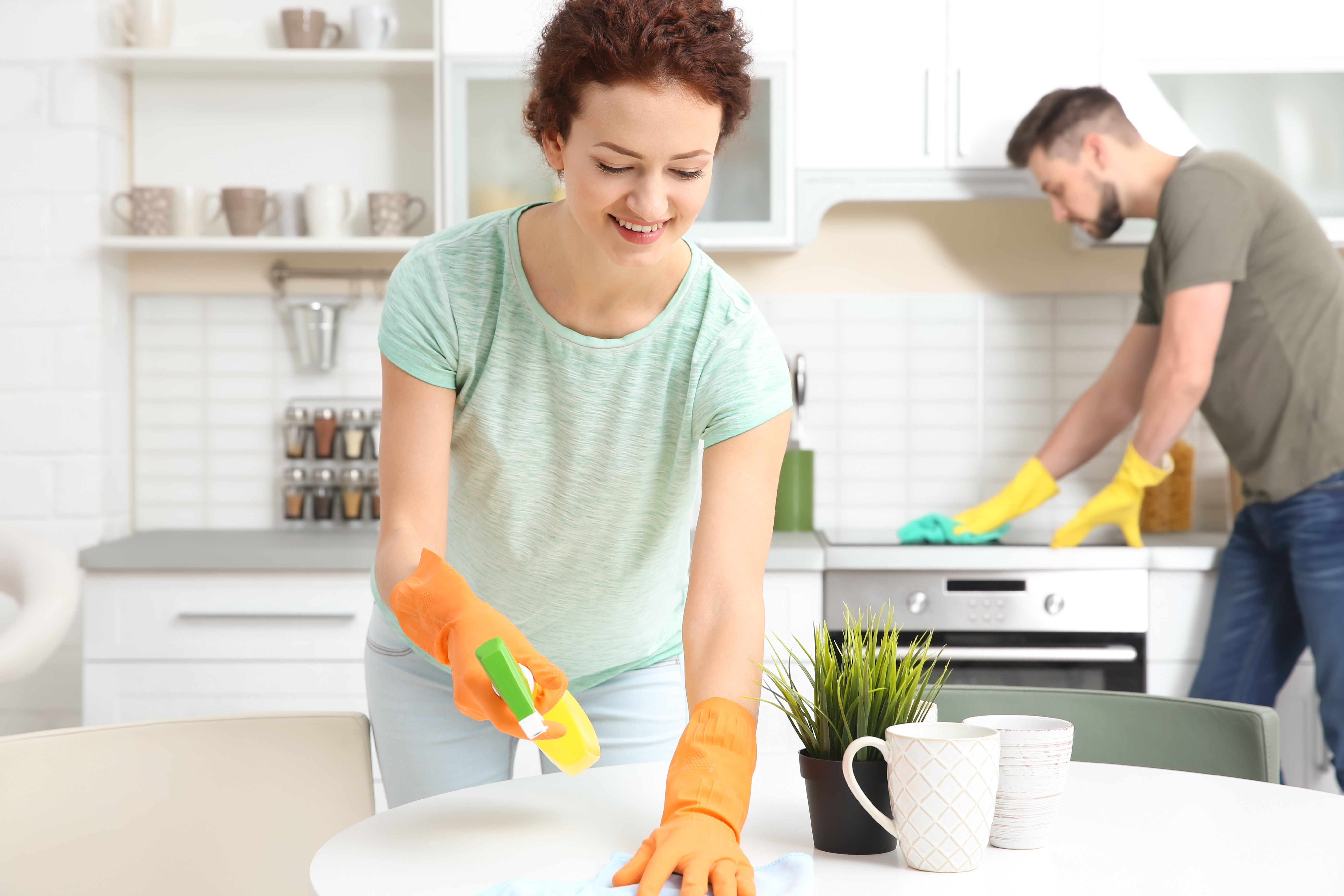 It's that time of year when everyone is starting to declutter and refresh their home. Whether you have a few neglected areas in your house that could use tidying and organizing or larger-scale projects like renovating a room or installing new fixtures and appliances, spring cleaning is the perfect opportunity to get it done. But where do you start? 
Depending on what needs to be done around your home, spring cleaning can mean something different for everyone. However, several staple to-do's that will help refresh your space. While you're on the track of spring cleaning, there are various home upgrades to consider that can help make your home more comfortable and energy-efficient. 
In this guide, we'll go over spring cleaning tips as well as maintenance and upgrades you might want to tackle at the same time. Use our spring cleaning checklist to get started. 
Where to Start?
So you know you want to tidy up your home, but you're not sure what to do first. That's OK. There are various ways you can approach spring cleaning. For example, start by:
Creating a timeline to accomplish all of your projects
Going from room to room (if this is your go-to strategy, use our cleaning checklist by room below)
Tackling the most extensive projects first 
Moving from decluttering and cleaning to making improvements (like these DIY projects for quarantine)
Cleaning the inside of your home then taking care of outside tasks 
When you start forming your spring cleaning list, consider your priorities. The key to successful spring cleaning is ensuring you have a plan in place before getting started. That way, your to-do's are more manageable and you don't overthink the next steps.
Need some inspiration to get your home spick and span? Try out green house cleaning tips. 
What is Included in Spring Cleaning?
Spring cleaning can include whatever you want, as there are no hard and fast rules. The main component of any spring cleaning checklist is, of course, deep cleaning – but it can be so much more. The spirit of this time of year is to refresh the space not only by cleaning and organizing, but also by updating and improving. 
Here are some common types of projects that can be grouped into spring cleaning: 
Deep cleaning the whole house from top to bottom
Gardening or landscaping upkeep
Decluttering and reorganizing closets, drawers, cupboards, etc. 
Minor repairs and maintenance that need to be done inside and outside 
Larger maintenance projects that require a lot of time and materials
Renovation and remodeling projects that require professional help 
What Month Is Spring Cleaning?
There's no official month for spring cleaning. However, National Cleaning Week begins on the fourth Sunday in March. Generally speaking, people start spring cleaning in late March and through April.
You can start spring cleaning whenever, but whether you want to spread it out over the spring season or set aside a week or weekend to get it all done at once, depends on your preferences, schedule, and how extensive your cleaning will be.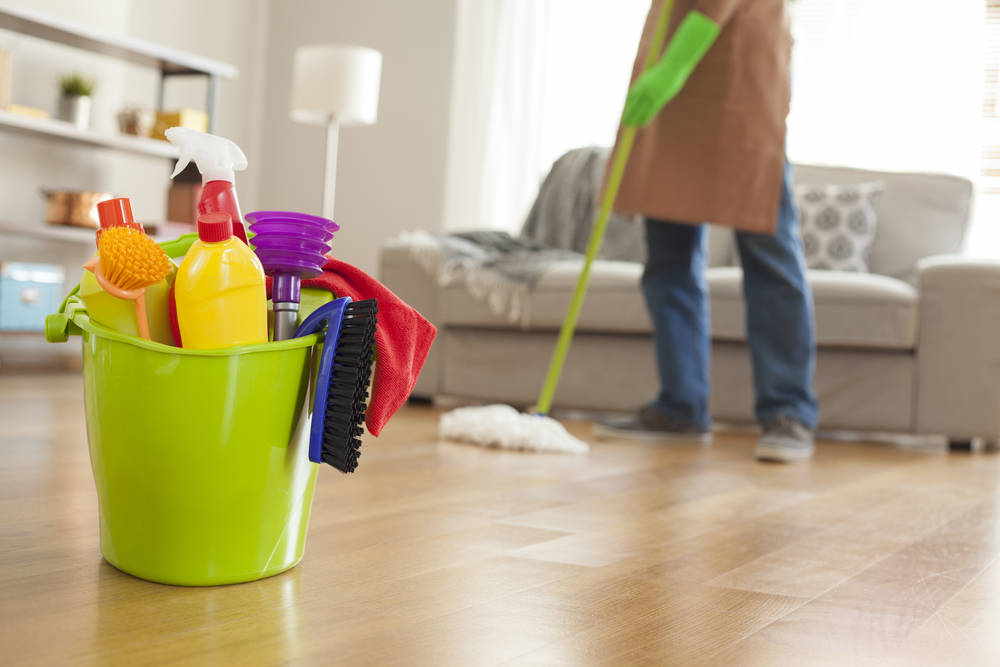 Creating a Checklist by Room
To help you make your spring cleaning routine as efficient as possible, we've put together a spring cleaning checklist that covers each room. 
Kitchen
Wipe down exterior and interior of cabinets—don't forget to dust the tops off as well 
Thoroughly wipe down switchplates, drawer pulls, and knobs
Dust light fixtures and replace bulbs that are going out
Sweep and mop floors, make sure to get every nook and cranny 
Take everything out of your fridge and give it a good scrub; toss anything that's no longer good
Defrost and wipe out the freezer
Clean and declutter drawers—make sure to wipe out your drawer organizers  
Sort through your pantry and toss any expired items 
Take everything off your countertops and clean them thoroughly—wipe down utensil holders, knife block, spoon rests, and other countertop items
Give your microwave a good cleaning
Deep clean your oven and stovetop
Wipe down your sink—don't forget to clean out the drains and disposal
Run your dishwasher with cleaner and remove anything from the food trap
Throw chair and barstool cushions in the laundry 
Wash window screens and replace any that have holes
Use glass cleaner on your windows to remove any smudges
Dust blinds or shutters—replace any that are broken 
Living Room 
Dust lighting fixtures, ceiling fans, artwork, and knick-knacks 
Wipe down walls
Pick up everything off the floor and do a deep clean of the floors (sweep, vacuum, or mop)—or if you have carpet, this is the perfect time to shampoo 
Polish furniture
Clean the baseboards 
Throw blankets and pillowcases in the wash 
Vacuum in between the sofa cushions and arms 
Look for scratches to buff out on furniture 
Wipe down remote controls 
Bedrooms
Remove anything that doesn't belong Get rid of items in your closet that you no longer wear or use
Declutter the space
Free your nightstands from clutter
Clean windowsills and wash windows
Wipe down walls
Dust knick knacks, decor, etc.
Throw all linens in the wash—this includes bedding, curtains, decorative pillow covers, etc. 
Deodorize and vacuum carpets
Wash rugs
Clean ceiling fans and air vents
Wipe down switch plates and baseboards
Clean the mattress—vacuum it, remove stains, flip it, and then repeat on the other side 
Bathrooms 
Wipe down walls
Clean baseboards
Give sinks, faucets, knobs, etc. a thorough cleaning
Deep clean the shower and tub
Go through the medicine cabinet, drawers, and under-sink cabinets to clear out clutter and expired products
Throw decorative towels and rugs in the wash
Home Office 
Get rid of unnecessary clutter 
Reorganize your desk 
Dust shelving and decor
Sanitize your computer, mouse, and keyboard
Clean your computer screens with a special cleaner
Clean windowsills and wash windows
Wipe down walls
Outdoor Spaces
Unclog gutters and downspout
Inspect your roof for damage, missing shingles, etc. 
Trim back trees that are getting too close to your home 
Pull weeds, refresh your garden, and see to other tidying tasks 
Of course, depending on the layout of your house and personal preferences, this spring cleaning list may change a bit. However, it's a good starting point to get you motivated. You can either plan to split these tasks up over several days or have your family pitch in and take on a section of the house to get it all done in one weekend.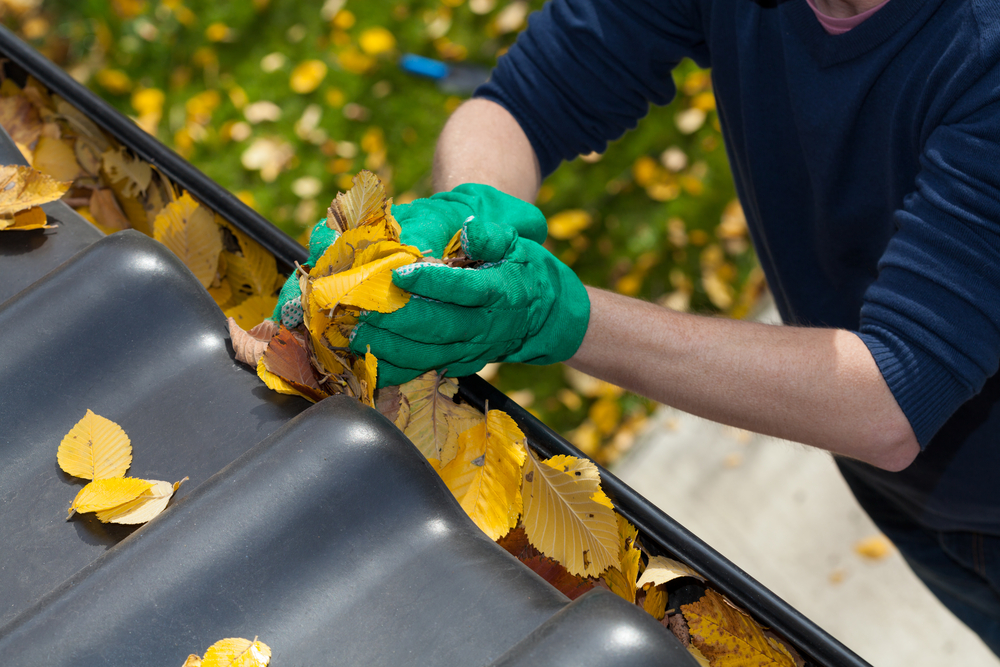 Does Spring Cleaning Include Maintenance?
Yes, for many people, spring cleaning does include maintenance. It's an excellent opportunity to schedule those home improvement projects that you've been putting off for a more convenient time.Check out these home energy efficiency tips to see what upgrades could be useful in your home, or consider these common spring cleaning maintenance projects:
Before getting started, keep in mind that a large-scale renovation project will create a lot of dust and debris, so hold off on cleaning that area until any upgrades are completed.  
If you are considering one of these spring home maintenance projects, but have been putting them off because of budgetary restrictions, PACE financing could be the solution for you. 
Finance Home Improvements with Ygrene
With Ygrene's PACE financing, you can perform the maintenance you need on your home without having to spend money out-of-pocket. Instead, you can use PACE financing to pay for the upgrade now and pay it back over time, while enjoying the perks of energy-efficient home improvements.
It's important to point out that PACE financing isn't a loan, it's a property assessment––meaning the financing is tied to the property itself (not the owner) and is repaid as a line item on your property tax bill. Some of the most notable benefits of PACE financing include:
No minimum credit score required
No payments for up to a year or more
Low, fixed interest rates
Long repayment period (up to 30 years)
Easy application and pre-qualification within minutes 
Get Started with Spring Cleaning
Spring home cleaning can seem like an overwhelming task. As you look at this list, it might seem like there's a lot to do, but focus on the outcome. With a plan in place and by using our spring cleaning checklist, you'll be done before you know it. Soon, you'll get to enjoy the fruits of your labor––the improvements you've made and the savings on your monthly energy bill––once your home is in tip-top shape.