How to Protect Your Windows During a Hurricane
By
Ygrene
on January 17, 2019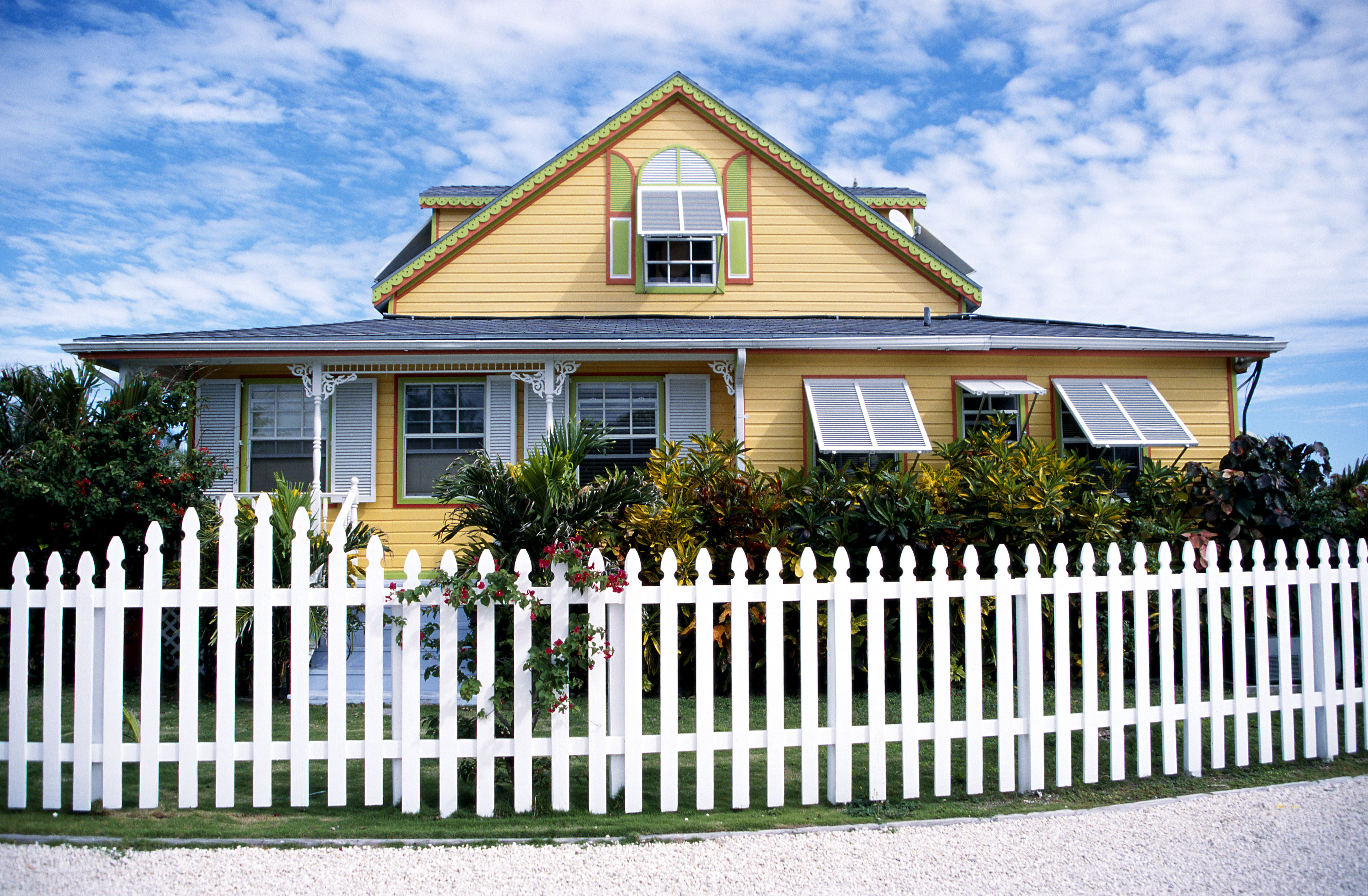 A lot of homeowners, especially on the coastline, have asked how to protect your windows during a hurricane. Hurricane season officially begins each year on June 1st and concludes on November 30th. But as the Atlantic Coast has now experienced four straight years with serious storms developing before June, we're starting to think of hurricane season longer than we ever have before. And with a longer hurricane season, comes more hurricanes... and consequentially, hurricane damage.
Mother Nature isn't bound by our forecasting abilities, and cares little about past climate history. So preparing your home, especially your windows, at least one month before the start of hurricane season could potentially save you a lot of money, stress, and heartache down the road.


Why Your Windows Need Protection From Hurricanes
Your windows will always be the most vulnerable part of your home, because obviously glass is a material that shatters easily. The wind speeds of hurricanes can reach 156 miles per hour, and this force is certainly strong enough to damage most windows out there. Other areas of your home that are vulnerable to damage during hurricanes are doors and roofs. However, unlike windows, doors and roofs are not susceptible to spraying broken glass—a major safety concern with windows.
If you're not prepared for a storm, there are some temporary solutions that can help. However, being prepared—with permanent solutions—is always going to trump unpreparedness and last-minute scrambling before a hurricane hits.
 
What Not to Do to Protect Your Windows
Now, before we tell you how to effectively protect your windows, let's start with a caveat. There is one last-minute option for window protection that should always be avoided!
Every year, we see video after video of people taping big Xs over their windows. While perhaps popular, this strategy surprisingly lacks serious logic. Tape isn't going to stop your windows from breaking. However, this strategy is effective in ensuring that broken glass pieces, which often turn into projectiles, are bigger pieces rather than smaller shards.
Long story short, don't tape up your windows with Xs before a hurricane.
 
Your Best Options for Hurricane Window Protection
Time and resources will vary, depending on how you choose to protect your windows during a hurricane. But what won't change is that being prepared will likely save you money in the long-term. And it will add a certain amount of peace of mind that you can't put a price tag on. If you already know you're interested in upgrading your windows for some type of storm protection, click below to go ahead and see if your property qualifies for Ygrene financing. (With no money down and low interest rates, Ygrene is a great way to pay for hurricane protection upgrades like impact windows and storm doors).
Get Approved for Storm Protection Windows Financing

Your best options include everything from fabric and plywood, to shutters and high-end impact resistant windows (also commonly known as "hurricane windows"). As you read through the options, we've also rated them for you on a scale of one to ten, with one being the least effective, and ten being the most effective.
Hurricane Fabric: 2 out of 10

Picture an outer window panel containing stretchable fabric that resembles a mini-trampoline, rather than glass or metal, and you'll get a good idea of what hurricane fabric is. With hurricane fabric in place, debris bounces away from the house, rather than shattering. However, that bouncing debris can still damage something else in the surrounding area, such as your car.
As far as pros of hurricane fabric, the fabric fixtures can be either temporarily or permanently installed, as they are fairly easy to remove and store. And it usually offers a good amount of visibility, so you can still see through your windows after the fabric has been placed outside your windows.
And if using hurricane fabric as a permanent solution, it is cheaper than most others on this list. Expected costs for hurricane fabric is between $12 and $15 per square foot.
Make sure to keep in mind, hurricane fabric will still likely require a professional for installation, as grommets will need to be installed in your home's siding. And just because this fabric can be used temporarily, doesn't mean you can install it last-minute. So, do your planning during the hurricane off-season and make sure the fabric is ready to go at a moment's notice.
Plywood: 4 out of 10
A tried and true method of protecting windows from hurricanes? Board-up your windows, entirely, at least a day or two before the storm hits. If this isn't your first plywood rodeo, you'll have them labeled, so you'll know which piece of plywood covers which window. And if this is your first time, make sure to draw a rough chart or diagram to let you know which boards go where for future storms.
Also, if putting the boards up for the first time, keep in mind that while boarding materials are usually easy enough to come by, waiting till the last minute may mean a sudden lack of supplies at your friendly neighborhood hardware store. (Kind of like how grocery stores often run out of milk and bread, the same thing could happen with boarding materials).
The good news is that plywood is cheap, and you'll likely be able to manage this option yourself. Expect to pay around $15 to $20 for each 4' x 8' sheet. Thickness should be around 1/2" to 5/8". And while plywood represents the non-gold standard in terms of curb appeal, it is quite effective.
Now for the bad news: Aside from those unsightly screw or nail holes in your siding that are unavoidable when boarding your windows, your home also won't get any natural light until the storm passes and you're able to take them down.
Storm Windows: 7 out of 10
Storm windows is a bit of a generic term, as it can mean hard plastic, steel, aluminum, or glass. And according to Better Homes & Garden's Ultimate Guide, storm windows can also be further defined by interior, temporary, and exterior.
Most storm windows are attached via a tracking system that's permanently installed around your windows year-round. This track installation will need to be done during the off-season. However, attaching the storm windows to the tracks is relatively quick and easy. While most will be noticeable, there are various options to choose from to best match your home exterior and aesthetic preference.
If you're a handy type of person, you may be able to do the work yourself, but most homeowners will likely want to hire a professional for the job. To get a better idea of all the different types of storm windows, along with information on selecting and installing them, check out our blog post all about buying, installing and maintaining storm windows.
Hurricane Shutters: 8 out of 10
There are many different types of hurricane shutters., but they are usually only made of specific materials (corrugated steel or aluminum), and they can only be permanently attached to your house. So hurricane shutters are a commitment, but well worth the investment if you live in a hurricane-prone area.
The various types of hurricane shutters include accordion, colonial, Bahama, and roll-down options.
Accordion

hurricane shutters are the cheapest, but they may not be the most visually appealing look. When a storm approaches, you simply unfold them (accordion style) and lock them into place. Costs begin around $12 per square foot.

Colonial

hurricane shutters are more decorative and less bulky than the accordion variety. These are made of two pieces that fold together over the window and into place. They are slightly more expensive, at around $18 to $30 per square foot.

Bahama

hurricane shutters are one-piece, canopy-style shutters that hang over your windows like awnings. Some enjoy the shade they provide, while others think they block out too much sunlight. The costs are on-par with Colonial shutters, so anywhere from $18-$30 per square foot

Roll-Down

hurricane shutters, as the name suggests, roll up and down. They're stored in a box above your window and can be either manual or automatic. (Just remember, if your hurricane includes a power outage, that automatic feature won't work so well, so manual is not a bad option here). These are the most expensive of the shutter options, at between $30 and $55 per square foot.





Much like storm windows, choosing the DIY option will require more than just a hammer and flathead screwdriver. 


 
Hurricane Windows: 10 out of 10
Also known as impact-resistant windows, these are the closest you'll get to presidential-like protection. Hurricane windows eliminate the need for shutters or storm windows but installing them will definitely require new frames and panes.
Hurricane windows are designed to withstand flying debris, and if they should somehow break, there's an extra layer of security that still protects the inside of your home. They are expensive, however, costing between $35 and $50 per square foot. And they will require a professional contractor to install them in your home.
Whether you choose storm windows, shutters, or hurricane windows, installing them will be an off-season project. However, once installed, most are easy to use and a huge help to rely upon when a hurricane blows through town.
 
The Best Last-Minute Solution
In a pinch, if your windows haven't been properly prepared for a hurricane, boarding-up your windows is your best option. However, this approach still requires tools, hardware, and time, so there's still an element of proactive planning that is involved. And if you're aiming to be prepared before a hurricane hits— which experts encourage—why not be as prepared as possible? After all, once you take that plywood down, you're going to have some unsightly drill and bolt marks. You're better off going with some of the more proactively planned protection options outlined in this article.
 
Don't be Left Without Options
Unlike most situations in life, hurricanes never sneak up on us. We know the season they occur in, which means being prepared shouldn't be an issue. And we can literally see them coming from miles away, so we really have no reason to skimp on preparation beforehand
Just remember, our Atlantic Coast hurricane season may be beginning earlier than we're used to. So, try to have all work done by the beginning of May, rather than the standard June. Because with hurricanes, in certain areas, it's not a question of if, but when.
If you're looking to upgrade the hurricane-readiness of your home's windows but are concerned about the cost, know that the Ygrene team is here to help. Ygrene's home improvement financing options for windows and doors require no money out-of-pocket to get your project completed. Learn more and check your eligibility in just a few short minutes by answering these questions. What are you waiting for?