Storm Safety Tips to Keep Your Children Safe
By
Ygrene
on May 19, 2022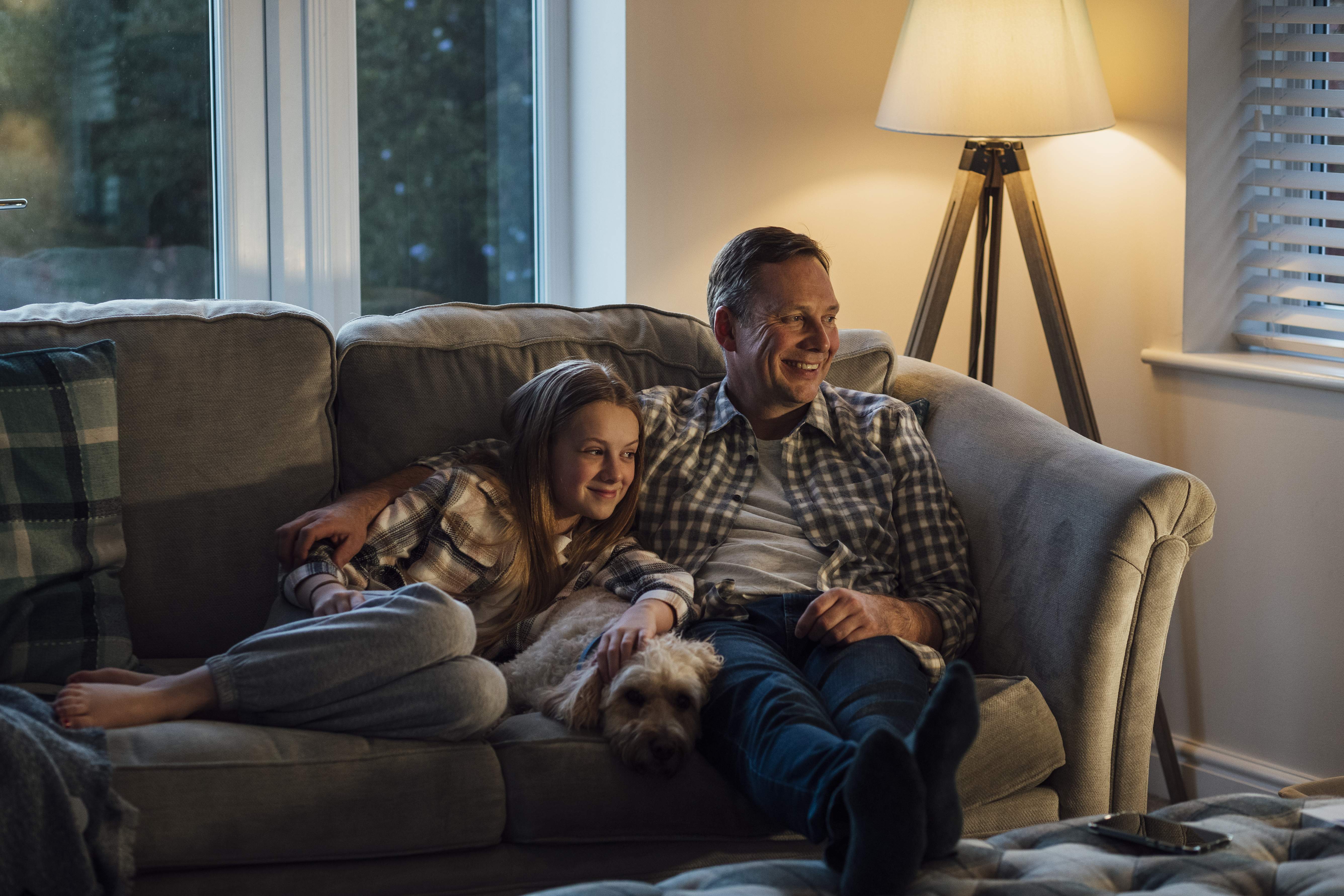 Unless we experience, firsthand, the violence of a severe weather event—blizzards, hurricanes, tornadoes, floods, lightning, and hail, to name a few—we don't necessarily think about preparing for them. But emergency planning can minimize the risk of harm that we might incur as a result of major storms, which appear to be increasing in frequency each year.
Take the last five years, a period in which weather events have gone up 8% and weather-related injuries have jumped 9%. Here's another way to look at that, taking into account the suffering behind the statistics: The 60,000+ weather events in 2020 alone led to 1,708 injuries and 585 deaths. In 2021, Hurricane Ida—pounding New Orleans before moving up to the Northeast and triggering flash flooding across New York and New Jersey—left behind a trail of destruction tallying $76.5 billion in damage.
No matter how technologically advanced we become, it seems that storms still command the cataclysmic power to level homes, wreck infrastructure, or displace people who have lived in the same town for generations. Our advice? Start assembling emergency preparedness kits today so you'll be ready—and your children will be safe—when the next big storm hits.
Different Storms Require Different Levels of Preparedness
Different climates are susceptible to different types of storms, although many weather events affect the same areas—and one type of storm can lead to another (like Hurricane Ida causing flash flooding). Perhaps the best way to stay prepared is to find out which weather events are likely to strike your region and base your plan on the damage that they'll probably cause. Here are a few categories of storms that, depending on where you live, you may want to prepare for:
Safety Tips for Thunder and Lightning Storms
Cozy as it can be to listen to a thunderstorm on a rain-lashed night, the combination of thunder and lightning often proves deadly—especially for anyone caught outdoors. The moment you hear the crack of thunder, go inside, or tell your kids to come in. 

If you and your kids aren't near your home, seek shelter of any sort. That might be a mall, an office building, or a car with the windows rolled up. And if you're outside and can't find shelter, follow these thunderstorm safety tips:

Avoid bodies of water such as rivers and ponds.

Stay away from electrical conductors like power lines and wire fences.

Crouch down low to the ground and tuck your head between your knees.

Safety Tips for Blizzards and Snowstorms
Some of the best winter storm safety tips are the simple ones: 

Stock up on quilts, bedding, blankets. 

Keep extra pairs of warm coats, jackets, hats, gloves, and water-resistant boots in your home. 

Scatter non-clumping kitty litter over your driveway to make it less slippery. 

Fill up your car so you and your kids can jet out at a moment's notice.

Make sure you're riding with a windshield scraper and a go-bag with even more warm clothing and emergency preparedness kits.

Safety Tips for Hurricanes
If you know a hurricane's approaching, be ready to grab your bags and leave home. Practice evaluation drills, and model those drills on the disaster plans at your children's schools, so everyone knows what to do when a hurricane warning is issued. If you aren't advised to evacuate, stay away from doors, skylights, and windows—and don't venture outdoors until the storm is over.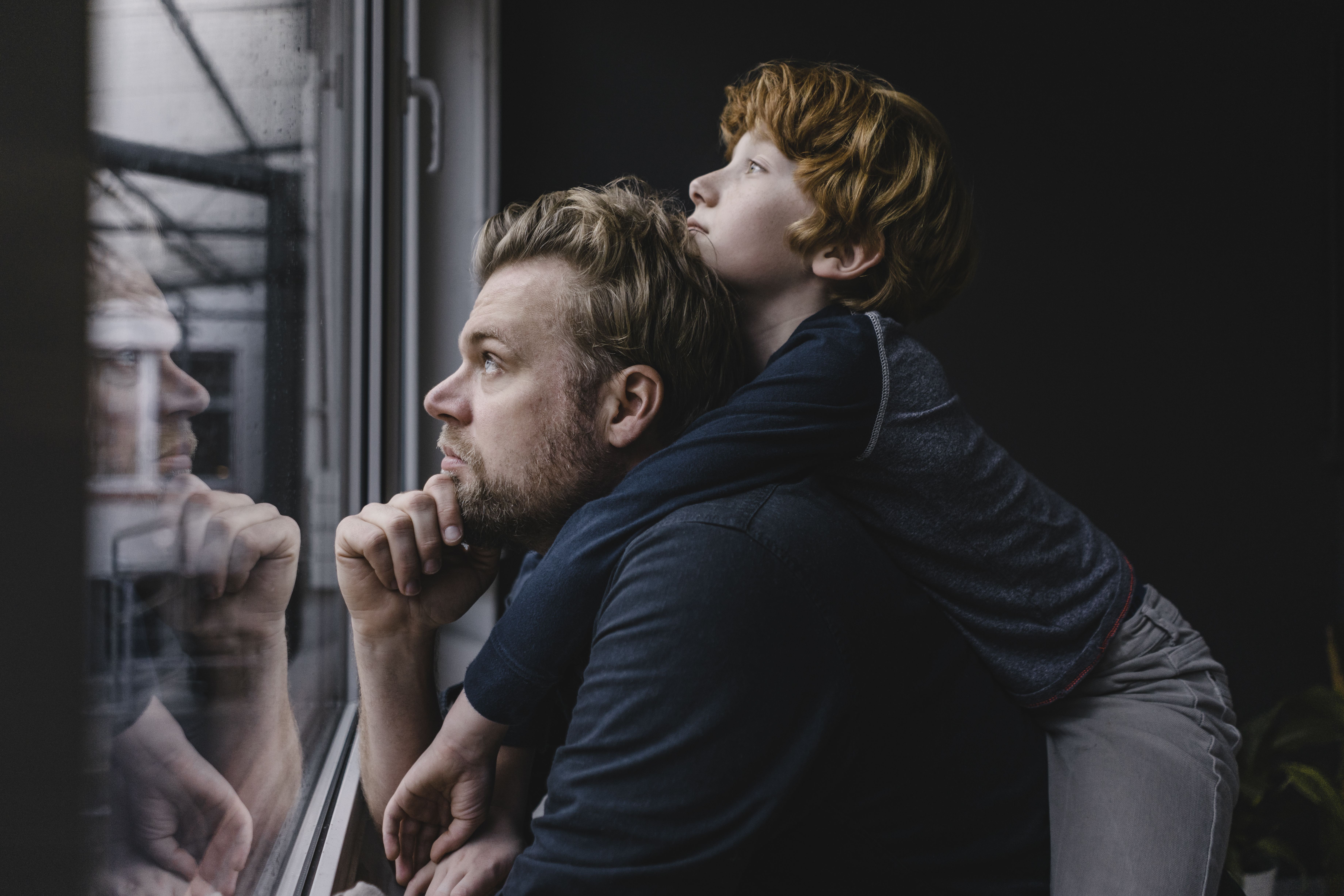 Start Today: Involve Your Kids in the Preparation Phase
Many parents procrastinate when they should be preparing their families for a disaster. With that said, we're not judging procrastinating—how much free time do parents have? So here's some good news: Emergency preparedness kits only take a day, possibly a few hours, to put together, and they're invaluable supplies to have around when riding out a storm.
For National Preparedness Month, consider dedicating one day to teaching your kids about the importance of staying safe during a storm (or other emergencies), crafting a contingency plan, and keeping a go-bag full of these items:
Tools

A first-aid kit

Clothes and bedding

Food, water, and medication

Copies of relevant documents

Medical and contact information

Flashlights (with spare batteries)

Hygiene supplies like toothbrushes and hand sanitizer
You may also consider packing a blanket or a stuffed animal that your younger children sleep with to comfort them in case they're scared during the storm.
Which Home Upgrades Can Keep Your Family Safe?
Even if your go-bag is already packed, zipped up, and within arm's reach, you may still need to update features of your home to keep your children safe. Those upgrades might involve some of these improvements:
Implement Home Improvements with PACE to Help You Save
Is your home ready for the next big storm? At Ygrene, that's what we ask our clients all the time. Storm protection upgrades may seem like a daunting investment, but submitting an application for PACE financing and getting a decision back should only take 30 minutes—and it could provide you with insurance discounts, lower the cost of future repairs, and give you the peace of mind of knowing that your children are safe from disaster. See if your property qualifies today.