Hurricane Protection Helps Florida Families Feel Safe
By
Ygrene
on April 24, 2017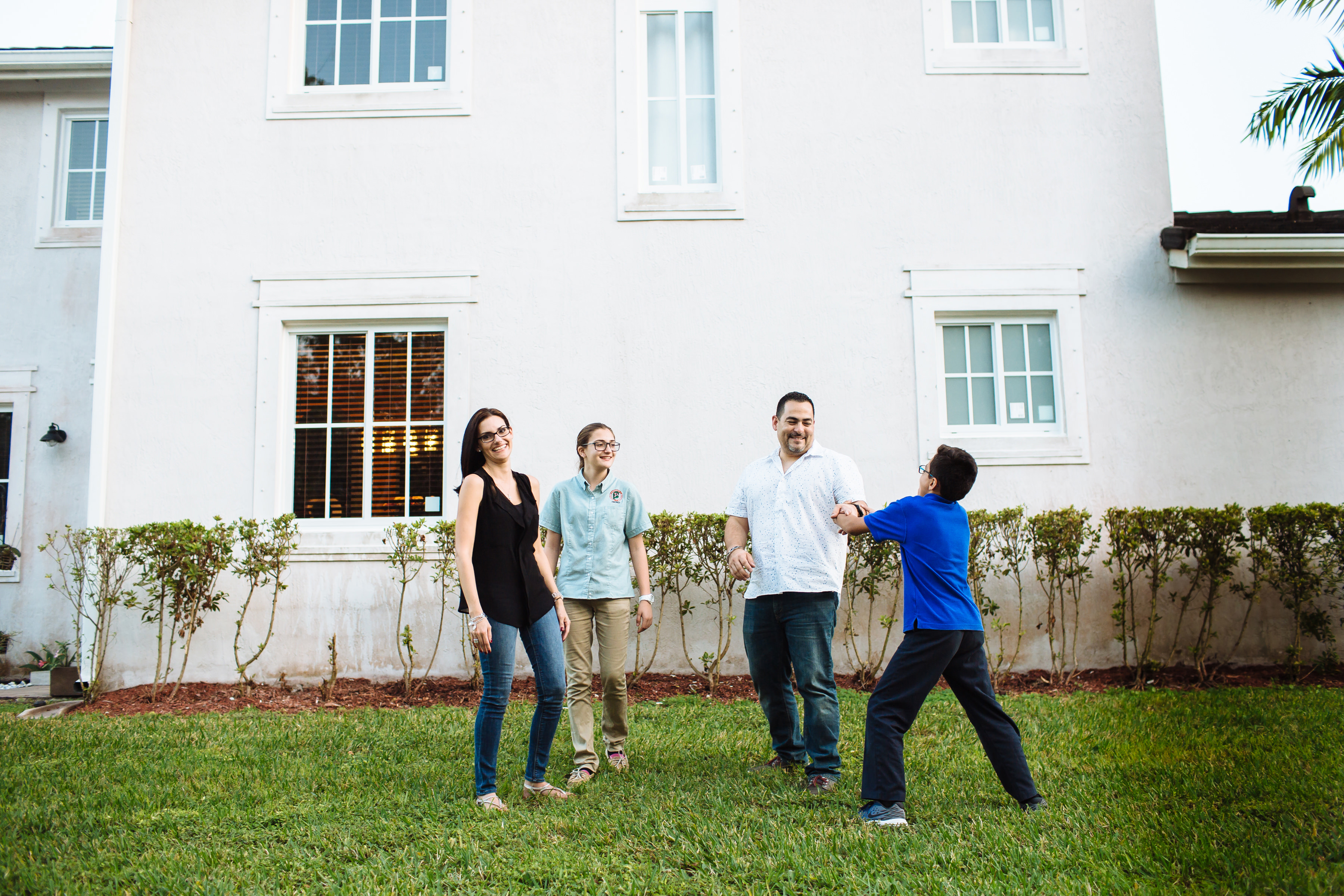 If you are a South Floridian, it's not 'if' but 'when' the next hurricane will strike. For Adrian Avila, that meant risking life and limb when the father of two would climb on high ladders to install storm shutters on his two-story family home in Homestead, Florida. The tedious work would consume his entire weekend. "It was a big undertaking, putting up the shutters," Adrian said. "Especially on a windy day when the storm is impending."
But today, life is different for the Avila family. No longer must they undergo this time-consuming, disruptive and dangerous pre-storm scramble. With the help of Ygrene's PACE program, the Avilas financed storm-resistant windows and a new impact garage door from Miami-based contractor American Impact Windows & Doors. Manufactured with storm-resistant glass, the windows can withstand debris striking the surface at speeds over 140 mph during a hurricane.
While Florida's storms were the prime motivator for Adrian, his wife Madelyn was compelled by increased safety for her family of four. Whether it's game night or homework time, everyone can enjoy newfound feelings of protection – from the elements as well as potential intruders. "It's just a nice sense of security to know the windows are impact resistant and that the family will be safe and sound inside our home," Madelyn said.
Added Benefits of Comfort, Soundproofing and Reduced Insurance Costs
In addition, the Avila's new upgrades also provide soundproofing and better insulation. Madelyn enjoys a quieter atmosphere when she's reading, and the home keeps everyone more comfortable. "Coming home from work, you feel the changes," Adrian reveals. "You can feel how much cooler and insulated the house is."
The new windows and doors also afford savings on energy, as well as insurance costs. Aside from the physical comfort, the Avilas appreciate the sense of well-being that the home upgrades provide. It's a state of mind they had hoped for, but didn't know they could attain before discovering Ygrene's financing program.
Helping Florida Families Feel Safe
The Avilas met with Javier of American Impact Windows & Doors, who installed 28 impact windows, along with two doors and a "smart" hurricane-impact garage. The Avilas anticipate saving about $50 per month on their electric bills. "We're looking forward to having our property surveyed and then look at the energy savings that came as a result of these windows," Adrian said. "They look great, and there's security attached to [them] as well."
Javier enjoys improving the quality of life for his customers, while making major upgrades feasible with PACE. "All of our customers want the peace of mind that comes from having impact windows when the next hurricane hits – but paying for these upgrades has always been tricky," he said. "Now that we can provide Ygrene's PACE financing, customers feel like they can finally afford these improvements."
Due to this new innovative financing option, American Impact Windows & Doors has also experienced a growth spurt due to the financing option. "Since we started offering Ygrene, our business has grown significantly and we have been able to help hundreds of South Florida families feel safe," Javier said.
Enjoying a Storm-Ready Home
The Avilas are one of thousands of families using Ygrene to finance home improvements for energy efficiency and hurricane protection.
When the next storm hits Florida, the Avilas will be prepared. They no longer need to put themselves in danger or disrupt their schedule to protect their family – and their home stands ready to weather any storm Mother Nature may throw at them.
"Peaceful is the word that comes to my mind," Madelyn said. "I feel more peaceful and more at ease."
---
Visit Ygrene to see how you can find peace of mind, like the Avilas.