27 Steps to Prepare Your Home for a Hurricane
By
Ygrene
on August 30, 2019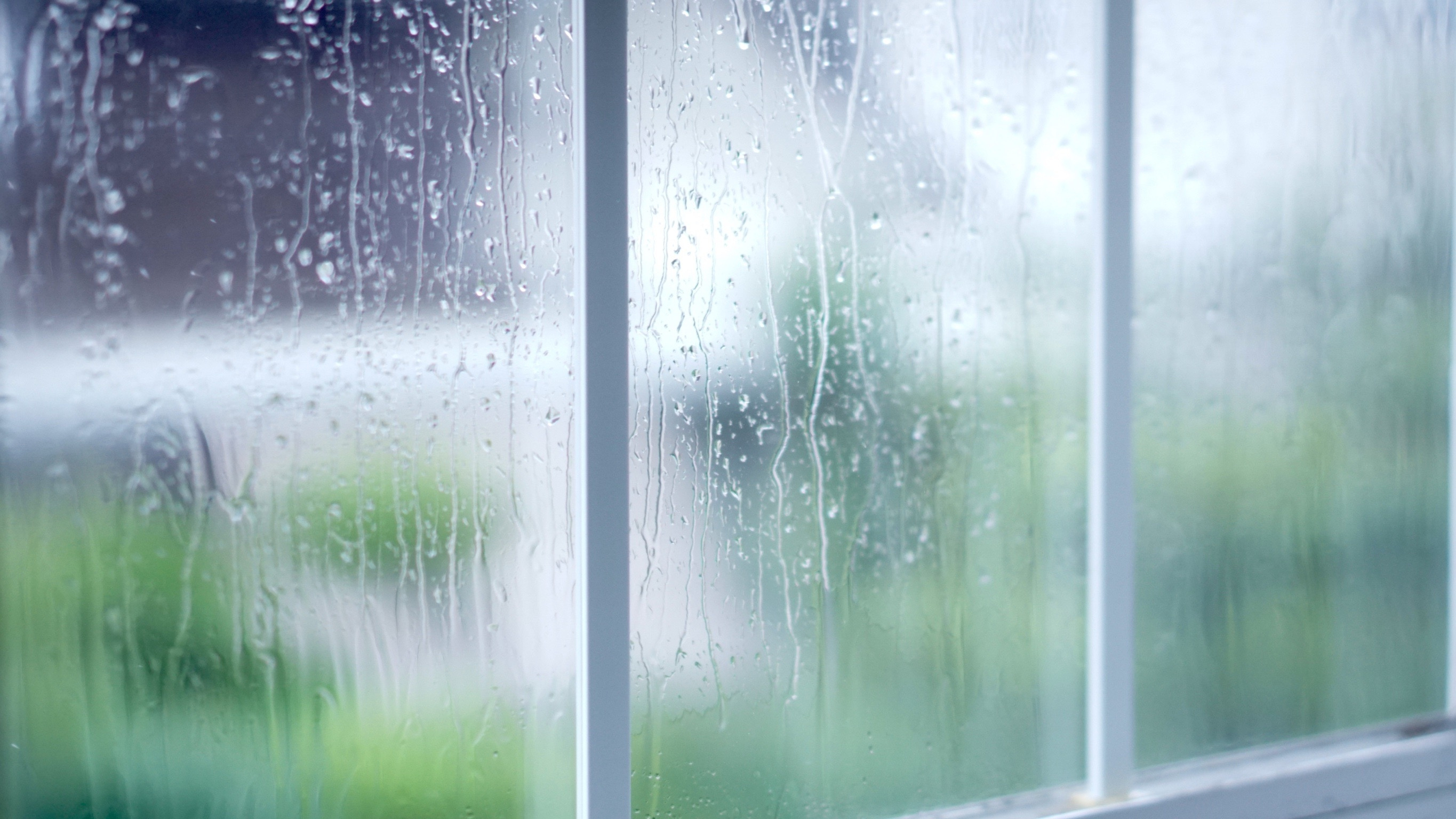 If your home is located in an area prone to hurricanes and tropical storms, you already know how important it is to be prepared. Keeping tabs on news coverage and warnings issued by the government during periods of storm system formation is a critical part of emergency planning. But there's so much more to hurricane preparedness than simply staying informed. It's equally important to make sure your home's defenses are up to snuff so what's likely your biggest asset—your home—stays intact.
But what does preparing a house for a hurricane look like?
There are several ways you can bolster your property's defenses to shield it from water and wind damage. We've outlined both short-term and long-term suggestions so you can learn what you can do right now to prepare for an upcoming hurricane and what future improvements you can make in preparation for the next hurricane season.
The benefits of properly securing your home in the event of a hurricane are obvious, especially if you're worried about the worst-case scenario. Even a small opening in your home's exterior that allows wind and rain through can result in significant damage.
We'll break it down by area of your home, from your backyard and garage to the windows and doors.
So, whether you have a few days' notice, or you're planning out home improvements to tackle in the next few years, we've got you – and your home – covered.
Keep reading for our comprehensive guide on how to prepare your house for a hurricane and where you can upgrade in the short-term and the long-term. Or, you can navigate directly to the section you'd like to learn more about.
Doors and Windows
Your windows and doors are two of the most vulnerable areas of your home during a hurricane, which is why it's important they're the first part of your property you shore up.
Short-term upgrades
1. Close and lock all your windows.
Obvious? Perhaps – but people tend to think less clearly in an emergency. Your windows are a point of vulnerability, so it's important that you make sure you cross this off your list. Hurricane window protection is critical because any wind seepage can cause serious damage inside your home.
2. Inspect each window and door and reseal if necessary.
The seams and seals on your doors and windows will become damaged more quickly over time than those housed in drier climates. Inspect these components by checking the caulk around the frame and glazing around the panes carefully. You may also hold a candle near the window on a breezy day to detect any air movement. The cost to reseal your windows will run you between $30-$60 per seal*. You can also opt for replacement storm windows if your windows need more than resealing.
3. Shutter all the windows in your house.
If a big storm is approaching with hurricane-force winds, this may be necessary. Make sure the shutters are impact-resistant and rated to withstand flying debris up to 100 mph, at least. When installing, don't mount the shutters to your window frame - particularly if you want to keep that frame intact. Instead, mount to the wall around the windows.
The cost to install shutters will depend on the number of windows and what material you choose. On average, the cost will be between $70-$300 per shutter, but if you opt for professional installation, this cost will rise with the addition of labor*.
4. Install a heavy-duty bolt to your doors.
If you think the doors in your home could use some additional reinforcing, purchase a bolt kit from a hardware store. They're quick and easy to install and will keep the tops and bottoms of all doors much more secure. It's vitally important to keep the wind out of your home, and windows and doors are weak spots in your home's defense against severe storms. All it takes is a small opening for hurricane-force winds to enter your home. If that happens, the wind can get trapped and tear your home apart from the inside out. The cost for a bolt kit ranges from $20-$50*.
Long-term upgrades
5. Upgrade to impact-resistant windows and doors.
Impact-resistant windows and doors help strengthen your home's most vulnerable areas. These specialized doors and windows can withstand winds up to 200 mph and the projectiles those winds are hurling at your home. The result? Much less damage and much less cleanup. Impact-resistant windows cost between $500 and $600 for the materials. A hurricane impact door will cost you around $1,900*.
Roof
Knowing how to prepare your house for a hurricane can be a little overwhelming. But if you can break down each area of your house, you can adequately protect your home from the forces of a hurricane.
Your roof is another part of your home that is vulnerable to wind damage; if not properly secured, it can peel right off. Help prevent the risk of this happening by taking steps to make sure that your roof is properly sealed and intact.
Short-term upgrades
6. Check all the shingles and seams and reseal if necessary.
Similar to the process for your windows and doors, you should double-check that your roof is in good condition. If shingles are peeling or seams are showing wear, it's important to replace them before the next hurricane season. A professional will charge anywhere from $.025 to $1.00 per square foot of surface to apply a sealant or around $375 to $1,500 for a 1,500 square foot roof*.
7. Check that roof trusses have enough bracing.
Look extra closely when inspecting gable ends. If you find your roof trusses need to be replaced, it will cost between $350-$800 to get them fixed*.
8. Fix broken or damaged shingles and tiles.
Another round of inspections here! Make sure every single one is secure. If not, they'll need to be replaced or fixed. If you see curling shingles, bald spots on your roof, damaged shingles, missing shingles or see leaks, your entire roof will likely need to be replaced. The average roof replacement costs $6,800* but can rise depending on your location and roof material you choose. And, of course, it'll be lower if you just need a section of your roof replaced.
9. Install metal roof straps.
Does your roof have straps holding it down? Many homes have roofs that aren't secured very well, relying on gravity more than anything else. But in a hurricane zone, this won't do. If you have the ability, consider installing metal roof straps. These metal straps vary in price from $40 to $150*.
Long-term upgrades
10. Upgrade to an impact-resistant roof with specialized shingles.
Your roof is the opening to all your possessions inside of your house and the one area of your home that is most likely to be damaged in a big storm. There are impact-resistant shingles available that are designed to withstand wind and hail damage. These shingles are made from copper, aluminum, resin, and plastic. The cost of these storm-resistant shingles will be about 10% to 20% higher than traditional shingles - however, they may end up helping you lower your overall homeowners' insurance premiums thanks to your precautionary upgrade.
Yard, Porch, Deck, and Patio
Don't forget about the outside areas of your property if you're planning storm upgrades. While these areas may not be directly attached to the structure of your home, they are still important to consider when you're trying to minimize potential dangers in a hurricane scenario.
Short-term upgrades
11. Bring all ungrounded furniture and décor inside.
Unless you want your pink flamingo to take flight, it's best to take it indoors when storms are brewing. All loose items, big and small, need to come inside. You may have to adjust your definition of "loose" as it pertains to 100 mph winds. That porch swing may be secure in good weather, but not in a hurricane. Just ask yourself: Can this fly away? If the answer is yes, it should go inside.
12. Check that deck and porch posts are secure and undamaged.
Most importantly, confirm that they are properly anchored. That's the key word for all items outside of your house – anchored. If they're not secure or could potentially lift up and damage your property, you should take steps to remedy this. Costs to replace your deck will depend on the size of your deck and deck materials but can range from around $700* to several thousand. The average deck repair cost for homeowners is $1,620*.
13. Trim any tree branches that are within 10 feet of your house.
Especially those near windows as well as branches that are already breaking or dead. Better to take them down in advance, rather than carry them from your living room later.
14. Clean out your gutters.
Leaves, branches, and other debris can cause overflow, which can damage your siding, your roof, and send water straight into your basement.
15. Check the foundation of your house for any cracks or other signs of distress.
A little DIY patchwork can go a long way. Homeowners can expect to pay an average of $5,838 for foundation issues but minor fractures can cost as little as $500 to fix*.
Long-term upgrades
16. Swap harder landscaping materials for softer ones.
It's important to remember that your landscaping will become airborne should a hurricane hit.
If your home is in an area where hurricanes are common, you may want to stay away from harder landscaping materials, like rocks, or those that can be easily damaged, like tile. And if you already use stones or gravel, consider replacing them with something softer. Examples of swaps you may want to make include changing your gravel to wood chips or stone to mulch.
Garage
Garages have a major vulnerable point: the doors. Follow our tips below so you'll be more knowledgeable when it comes to knowing how to prepare your house for a hurricane.
Short-term upgrades
17. Install vertical door braces.
Garage doors tend to be flimsy, and therefore particularly vulnerable in a storm. The tendency is for these doors to blow in, which means reinforcing from the inside is your first move. Bracing for garage doors will only set you back about $200.
18. Install horizontal beams.
This is an optional extra step, but one worth noting. Horizontal beams are an additional defense that can help your garage doors keep their structural integrity in a storm. It'll cost about $100-$200 to reinforce your garage door, but it's a worthwhile investment*.
Long-term upgrades
19. Upgrade to an impact-resistant garage door.
We know that regular garage doors are especially vulnerable during a hurricane. Considering the valuables (of the 4-wheel variety) you keep inside your garage; an upgrade isn't a bad idea. A new, impact-resistant garage door will cost between $750 and $1,295*.
Basement
If flooding isn't a risk for your specific property, your basement is one of the safest areas to hunker down during a hurricane. However, if it sits lower than the rest of your house and it's in a flood-prone zone, it's a good idea to take some steps to make sure you've protected what you can.
Short-term upgrades
20. Store any valuables in waterproof containers.
Although hurricane-force winds have the potential to completely pick up a house off of its foundation, one of the most dangerous parts of these storm systems are the storm surges that come with them. With storm surges comes flooding. Protect your valuables by making sure they're in tightly-sealed waterproof containers and can easily be identified in the event of an evacuation.
Long-term upgrades
21. Get a sump pump.
It may not be glamorous, but it is that simple. Water damage that can be avoided, should be avoided. When you get your sump pump installed, make sure it's working properly and that you have backup battery power.
Another important step is double-checking that it's free of debris. If your sump pump is clogged, it won't be able to remove water fast enough to prevent damage, or it could cause the motor to burnout and quit working entirely when you need it most.
A sump pump will cost you somewhere between $968 and $1,466*.
How to prepare your house for a hurricane: personal safety guidance
Whether you decide to evacuate during a storm or ride it out, there are things you can do for the safety of yourself and anyone else who you share a space with.
22. Put together a survival kit.
Include water, non-perishable food items, medicine, and a first-aid kit. Gather up flashlights and battery-powered lanterns, extra batteries, phone chargers, battery-powered radio, and other necessities.
23. Invest in (and power up) a generator.
This is especially helpful if the storm is expected to last for a while. Even if it doesn't last long, a power outage can. A generator will cost between $2,000 and $10,000 depending on its size*.
24. Turn your refrigerator and freezer to their highest settings.
This precaution is important in case the power goes out. It will help eliminate food waste.
25. Plan for evacuation.
If there's even the slightest possibility you'll have to evacuate, make sure you're ready to get out - quickly. Your car's gas take should be full, your supplies ready, and your evacuation plan solidified.
Avoid the chaos and the crowds and the delays by being prepared and do so as quickly as you can.
Also, don't forget your route. Do you know where you'll be driving to safety? And an evacuation checklist is also a good idea, so you don't forget anything – like closing and locking the windows in your home.
26. Find a "safe zone" in your home.
If you're riding out the storm, first and foremost, make sure that's the right decision. Then find a location in your house that's clear of windows, and on the ground floor, where you and others can hunker down if things get rough.
Insurance Coverage
If you can, print out your insurance coverage documents so you can refer back to it easily. Pick up additional insurance like flood insurance coverage or fire coverage if those are serious risks in your particular area.
27. Review your policy.
It's important to know what your insurance covers and what it doesn't. Review your policy so you know exactly what to anticipate, should worse come to worst. If you're not sure, call your agent ahead of time and get educated.
Standard policies may not cover everything (for example, flooding or wind damage) – but there may be separate policies that do. Before the storm is the best time to find out!
Storm Protection Matters
When it comes to you and your home surviving a hurricane, there is no such thing as being "too prepared". Since you know exactly when the storm will make landfall, there's no reason to be caught unprepared. Knowing how to prepare your house for a hurricane will take a little research and investment into areas of your house where you'll get the most bang for your buck.
Before or well after a significant hurricane, there are many simple upgrades you can make to your home to prevent risks during the next storm. If the associated cost is the only thing keeping you from protecting your home or loved ones, know that you have options.
Ygrene offers PACE financing solutions to help make hurricane-prevention home projects more affordable. See if your property qualifies, learn more about the storm protection measures we cover, and please get in touch with any questions you may have. We're here to help you prepare your home to weather every storm.
*Pricing note: Prices will vary based on location, materials, labor costs, and contractor fees. Ygrene contractors can provide you with an estimate customized for your specific needs.