4 Advances in Storm Protection That You Should Take Advantage Of
By
Ygrene
on June 25, 2018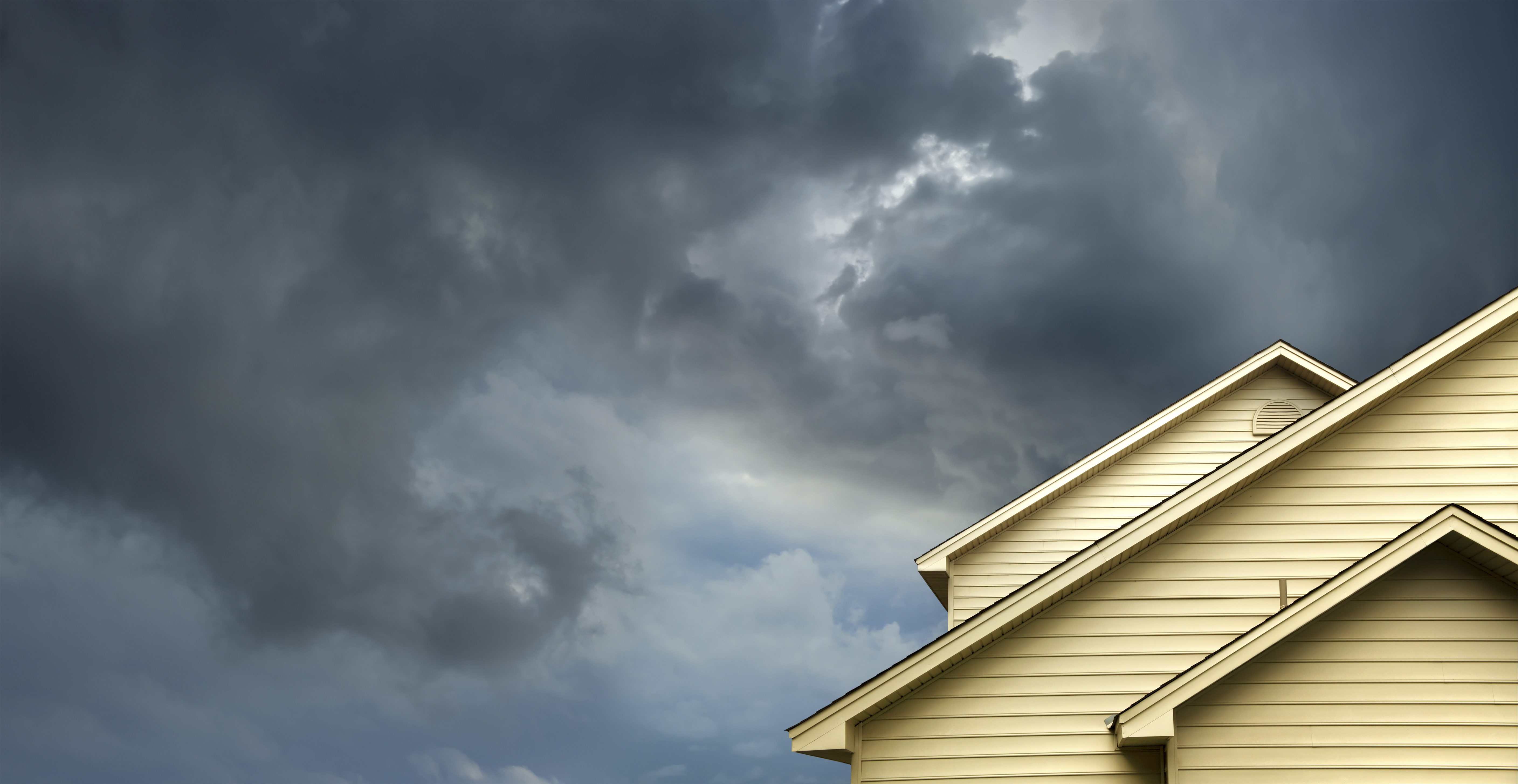 In the last two years alone, hurricanes have caused $265 billion in property damage across Florida, Texas and Puerto Rico. But with proper preparation and a few smart property upgrades, your home can better withstand the assault of a hurricane.
Advances in storm protection mean that improved building materials are available on the market—even if you're working on a strict home improvement budget. From hurricane-impact windows to galvanized steel roof clips, here are 4 advances in storm protection that you should take advantage of while the skies are calm.
1. Hurricane-Impact Windows
If you live in a storm-prone area, protecting the entryways to your home is one of the most important things you can do to avoid unnecessary and expensive clean-up. When windows or glass panels in doors are breached by wind, rain or debris, it can cause major damage to the interior of your home—and de-stabilize the pressure of the entire structure.
Coastal building codes are strict, and advances in storm protection—like hurricane-impact glass and aluminum window casings—have raced to keep up with state and federal requirements. A hurricane-impact window has glass that can withstand large, windborne debris, while aluminum casings withstand dry rot and prevent air leaks that might destabilize your home.
According to the experts at This Old House, the hurricane-impact windows on the market have now gone through rigorous testing, thanks to the Miami-Dade safety protocols put in place after Hurricane Andrew. Not only can hurricane-impact glass withstand gusts that reach up to 130 miles per hour, but any broken glass stays in place, thanks to a plastic interlayer.
While upgrading all the windows on a home can cost several thousand dollars, fortifying these entry points is a key investment for coastal home owners. Learn more about how hurricane-impact windows are a crucial storm protection upgrade you can make for your home here.
2. High-Tech Window Covers and Shutters
New high-tech mesh window covers provide hurricane protection without blocking all the light from your home's interior—a perfect solution if you're not in an evacuation zone but still need to protect your home during a storm. While high-tech hurricane fabrics are a smart solution, the cost for upgrading your home can be high, especially if you're trying to cover multiple entry points.
Remember—it's not just windows and doors that require extra protection. It's anywhere that might be vulnerable to depressurization—including window casings and door frames, says Julie Rochman, CEO of the Insurance Institute for Business and Home Safety. "If you see cracks of light around window frames or door frames, they need to be covered or sealed," Rochman explained to Consumer Reports.
There are many types of hurricane shutters you can permanently install on the outside of your windows to help eliminate air leaks. The shutters that offer the quickest and most reliable protection for your property are roll-down hurricane shutters, according to the Sun-Sentinel. And, if you're truly in a pinch, you can always use plywood sheeting to cover entry points and prevent air and water leaks.
3. Garage Door Bracing
Garage doors are the most vulnerable entry point of any house during a hurricane. When breached, they can cause major structural instability, says home improvement expert Benjamin Hardy.
"Failure of the garage door in a hurricane leaves a breach in the house envelope that can be as big as 300 square feet," writes Hardy at BobVila.com. "Experts conclude that the resulting change in pressure can blow the roof off a house or create other tears and fissures in the home that allow rains and water to invade and damage or ruin drywall."
Upgrading to a single-panel, windowless garage door that can withstand 50 pounds of pressure per square foot is your best bet—but installing a new garage door can be costly. Aluminum bracing kits are an inexpensive option, and can prevent your current door from being blown in from high winds and de-pressurizing your entire home.
While there are many advances in storm protection that can help you save money on future repairs, upgrading your garage door is one of the best investments a homeowner can make.
4. Steel Roof Clips
Roofing on coastal properties must be able to withstand heavy gusts and extraordinary wind pressure. But many tiled roofs aren't designed to withstand these conditions. That's why Dean Jarvis, a Florida-based contractor, prefers metal roofing. "Dark shingles become too hot and expand and contract, which loosens them, while white shingles that are too light are susceptible to mold growth," Jarvis told HGTV. "Metal roofs are great."
If a new roof isn't in your budget, consider a more manageable home upgrade, like installing hurricane resistant roof clips. Made of galvanized steel, these clips help prevent wind gusts from tearing off tiling and flashing—but they can also be part of an overall system that helps build a continuous load path from your roof to your foundation.
According to FEMA, coastal construction must withstand higher wind loads than other types of properties. The chance of having a weak link in your home's continuous load path—like an old roof not properly attached to an exterior wall—is much higher on the coast. A strong continuous load path will help your home resist the wind patterns of a hurricane and ultimately keep your home intact—even if damage occurs elsewhere.
Financing Your Storm Upgrades
If you don't have thousands of dollars to upgrade your property for storm season, financing your hurricane preparedness upgrades through Ygrene's PACE financing program could offer relief. PACE (property assessed clean energy) financing enables property owners to leverage their home equity to finance improvements that protect against natural disasters, save energy and water, or use renewable energy.
Whether you want to install solar panels or take advantage of advances in storm protection for your property, PACE financing gives you options. Payments are added to and repaid with your annual property taxes, giving you peace of mind when stormy skies head your way.