5 Benefits of Upgrading Your Air Conditioning System This Summer
By
Ygrene
on April 25, 2018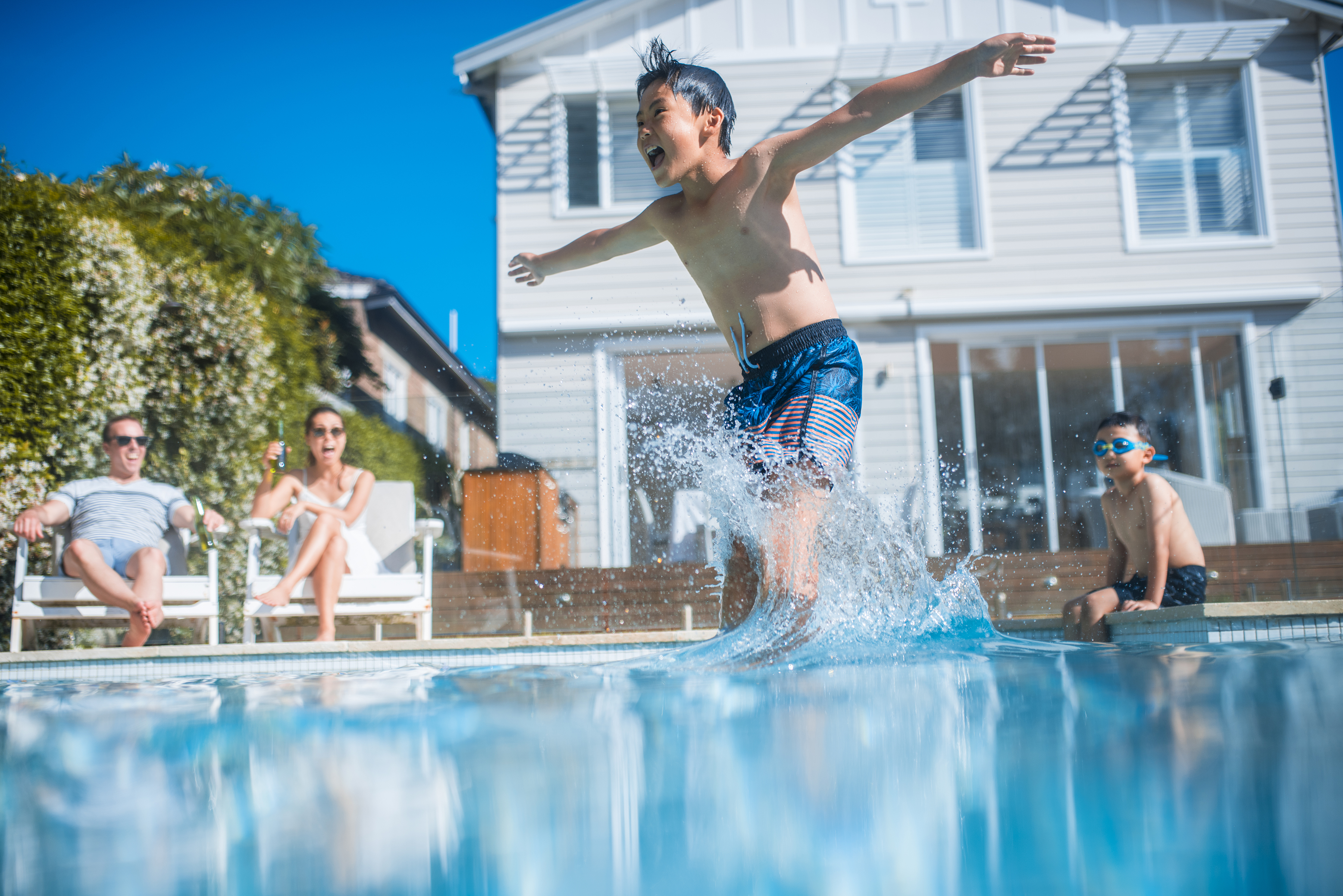 Ah, summer. Hot days at the pool, followed by cool nights in the air-conditioned comfort of your home. Sounds fantastic … until your old air conditioner can't keep up with the heat and humidity, and you can't keep up with the high utility bills rolling in.
You're not alone.  The average American household spends 22 percent of its annual electricity budget on air conditioning. During the summertime, this can translate into more than $120 per month, depending on the size of the air conditioner, the size of the home, and the type of energy used.
So what to do if you don't want to spend your summer days sweating it out over high utility bills and inefficient AC? It might be time for an upgrade. If you've been thinking about getting a new HVAC system (HVAC stands for 'heating, ventilation, and air conditioning'), now could be the perfect time.
Here are 6 good reasons for upgrading your HVAC system this summer.
1. Save Money
Will a new, efficient air conditioner save you money? Yes. How much depends on many factors, such as the age and size of your current system, your home's insulation and shading, and your thermostat settings.
The air conditioner is often the most energy-hungry appliance in a home. So it definitely pays to make certain it's the most energy-efficient appliance, too.
Let's crunch the numbers: a new, efficient air conditioner could reduce cooling costs by as much as 20-50 percent. Today's most energy-savvy central air conditioners could save you money even if your current AC isn't that old.  Thanks to recent advancements, today's air conditioners are 20-40 percent more efficient than those that are just 10 years old.  
2. Increase Your Property Value
Upgrading your HVAC system may increase your property value. According to the National Association of Realtors, adding central air conditioning can increase the value of a home by 12 percent. That's not too shabby, but you should also consider the quality of the HVAC system that you install. When you sell the home, buyers will be comparing it to other homes on the market. A newer, more efficient system could definitely help your property stand out above the competition.
3. Breathe Healthier Air
New air conditioning units have variable speed motors that better facilitate air movement throughout the home. This can help by creating a more even temperature throughout your house—no more cold corners or hot spots.
Because newer HVAC systems have quality air filtration systems, they may also improve air quality by removing dust, stopping or preventing mold growth, and drying up excess moisture. If you or anyone in your home suffers from dust allergies, you could see a big improvement with a new system.
4. Live In A Quieter Home  
Determining the right size equipment for your home can make a big difference in your overall comfort and enjoyment. By taking into consideration proper air and duct sealing, insulation, weatherization of windows and doors, climate and square footage before installation, you will spend less time and money maintaining your equipment and live in a quieter home.
According to the EPA, poor air and duct sealing often means that typical HVAC systems be oversized so it can quickly meet the typical home's heating or cooling demand. This oversized equipment short-cycles—failing to run long enough to reach its most efficient levels—causing the system to run more frequently (increasing on/off/blower noises) and wearing the equipment down more quickly. By reducing a home's HVAC demand through better air and duct sealing, the need for equipment that is too big can be avoided. When your AC is running at its optimal level, you can experience fewer maintenance problems and a quieter environment.
Your home's square footage and the climate you live in are also important factors. A system that is too small will struggle to maintain the right temperature on hot days; too big, and you'll be wasting money on utility bills and the HVAC system itself.
This handy guide can help you understand how to install the right size equipment and increase your HVAC system's overall performance and efficiency.
5. Protect The Environment
Today's standards require HVAC systems to be more efficient than ever before and your investment can reduce carbon monoxide emissions.
That said, not all brands and models are created equal. You'll want to choose an HVAC system that meets ENERGY STAR® certification guidelines, since those models can be as much as 15 percent more efficient than a standard unit. Financing offered by property assessed clean energy (PACE) programs can put these more efficient options within reach for more homeowners.
ENERGY STAR models will have real efficiency information available to customers. You should be able to see estimates on how much each unit will cost to run, on average.
---
If you're in the market for a new air conditioning system, find out if PACE financing is available in your area – call Ygrene at (855) 901-3999 or email info@ygrene.com.