Remodel or Rebuild Your Home? 4 Differences You Should Know
By
Ygrene
on August 22, 2018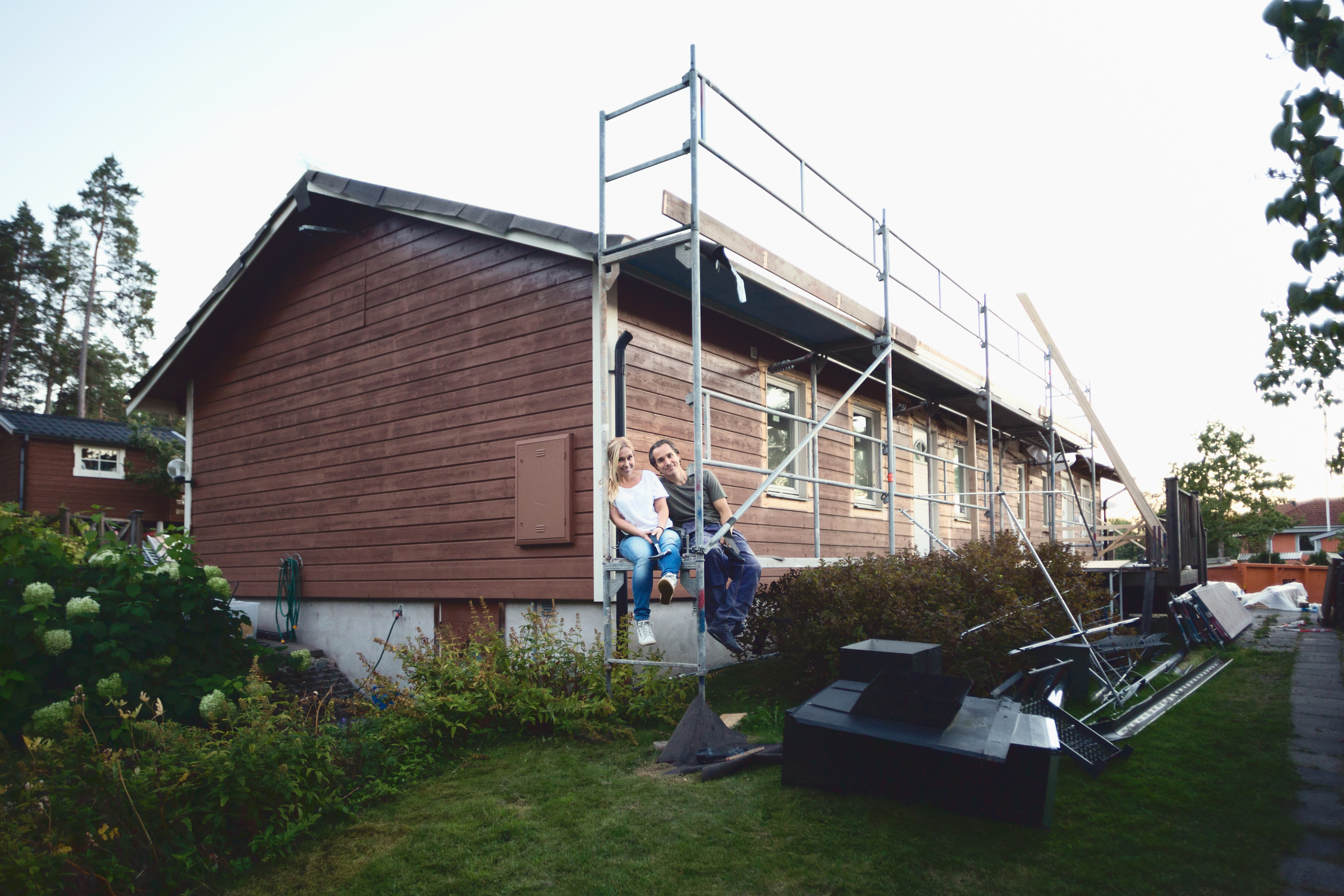 Wondering whether you should remodel vs. rebuild your existing home? Home improvements and property upgrades represent major expenses for most homeowners—and you want to get the best return on your investment.
That means you need to understand the big differences between a remodel vs. a rebuild in terms of time, budgets, permits, and contractor needs. Without proper planning, budgeting, and long-term investment consideration, you could wind up "over-building" your property, losing out on money in the long run.
Here's everything you need to know when faced with a remodel vs. rebuild decision—and how to make the most of your home improvement budget.
1. Rebuilds Are Bigger Projects
When it comes to the question of remodel vs. rebuild, homeowners should understand that rebuilds are generally much bigger projects.
"Home additions, converting to an open floor plan, changing the configuration of a kitchen or bathroom, or digging out a basement are all extensive projects that are best left to an experienced design-build remodeling company," Larry Greene, an Indianapolis-based remodeling expert, explained to Realtor.com.
If you're considering a rebuild, you'll need multiple professionals to help manage each stage of the project, from design to permitting to demolition and construction. That includes hiring a home contractor and crew to tear down all or part of a property, as well as a designer and crew to help rebuild.
Keep in mind that rebuilds are meant to address serious structural problems with a home, rather than to fulfill a cosmetic wishlist, like installing a fancy new kitchen backsplash or energy efficient appliances.
A rebuild might also make sense if you want to make multiple energy efficient property upgrades to an older property. Occasionally, tearing down inefficient homes and properties represents a smarter investment in the long run.
Make sure to consider all the options for your property's needs with your potential contractor. Generate an accurate estimate so you can perform a cost-benefit analysis for a remodel vs. rebuild for your home.
2. Remodels Allow You to Keep Some Original Details
If you live in a historical home with plenty of original details—like crown molding, wooden floors, and antique fixtures—a remodel may allow you to keep your home's character intact.
Even if you change the footprint of specific rooms in your home—like a kitchen or living space—with a remodel, contractors can reuse materials or find new materials to match the look and feel of the old ones. For homeowners who feel attached to the history, charm, and character of older homes, a remodel often makes the most sense.
On the other hand, if you're weighing a remodel vs. rebuild to make an older home more energy efficient, it can make more sense in some cases to rebuild. Rebuilding all or part of a home to meet suggested guidelines from the Department of Energy, including installing energy efficient windows, insulation, and appliances, may be the more cost-effective solution—especially if your home is more than 75 years old.
Rebuilding for energy efficiency also gives homeowners more opportunities to invest in clean energy upgrades, like solar panels and water-saving technology. Learn more about property upgrades for improving energy efficiency here.
3. Rebuilds Fix Big, Structural Problems
Worried about a major structural issue on your property, like a bad foundation? Or has your home sustained structural damage after a storm or earthquake?
A rebuild is most likely the way to go, says Richard Frazao, the president of Quaketek, a company that designs earthquake protection materials.
"In some cases, a home that was designed and built prior to new earthquake laws can have significant structural damage after an earthquake occurs," Frazao explained to Trulia. "In those cases, it is often more economical to start from scratch."
Especially when it comes to storm damage, homeowners have little choice when it comes to a remodel vs. rebuild—a rebuild may be the only way to make your home safe and sound again. Learn how to prevent major property damage and keep your home safe during storm season here.
4. Remodels Move Faster
Often the major difference between a remodel vs. rebuild can be how long permits take to move through local channels. Because remodels require less exterior work, there are fewer permits, regulations, and inspections your home contractor will need to follow or comply with—and that speeds up your project timeline.
Still, depending on the kind of property upgrade you choose, budgets for rebuilds can be significant. And it doesn't always make good financial sense to spring for a fancy kitchen remodel—especially if the budget for the remodel approaches or exceeds the current value of your home.
As with any property upgrade, make sure you've accurately crunched your numbers. Of course you want to be sure that you can handle the finances for your remodel vs. rebuild before you enter into a contract—but you also want to think long-term.
Will you be able to recoup that money in the future, like when you sell your house? Or will you see a significant change in energy savings in the next five to ten years? Likewise, will the remodel or rebuild significantly change your mortgage payments or your property taxes?
Your answers to these questions may affect your remodel vs. rebuild strategy, so be sure you have experts weigh in on how your property upgrades will affect your finances, too.
You Can Afford Major Home Energy Efficiency Improvements
If you're weighing the cost of a remodel vs. rebuild, PACE financing with Ygrene may be an affordable solution for home energy efficiency improvements. Property upgrades dedicated to energy efficiency can be repaid over time with the homeowner's property taxes. These programs cover upgrades like new HVAC systems, insulation installation, and Energy Star-certified windows. With PACE financing, homeowners can afford to take a new look at the remodel vs. rebuild equation—and invest in energy efficient property upgrades. Want to see if you qualify?