10 Tips To Prepare for a Power Outage
By
Ygrene
on March 24, 2022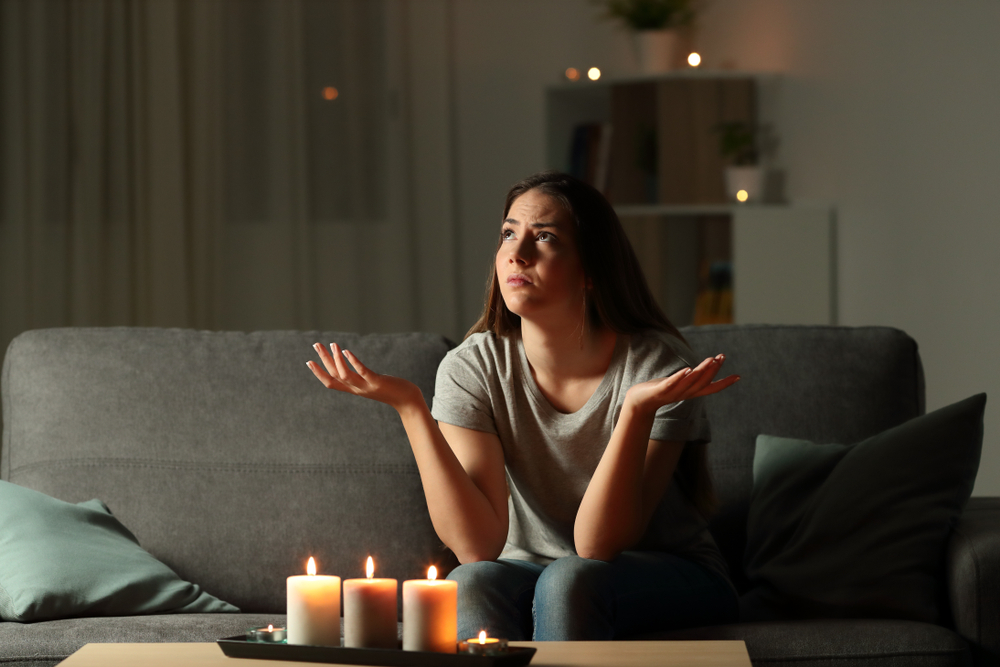 Imagine this: your area has been hit by a massive storm that has taken down several power lines, leaving your entire neighborhood without power. Though a short-term power outage may be a minor inconvenience, a long-term blackout can breach into emergency territory—are you prepared? 
While there is no way to accurately predict a power outage, a bit of careful planning can help protect you and your family.  From crafting an emergency plan to stocking up your fridge with the right non-perishables, If you live in a disaster-prone area, preemptive disaster planning should be taken seriously These 10 helpful tips can help you prepare for a power outage, and more comfortably survive your days in the dark. 
Power Outage Prep Tip #1: Prepare an emergency kit now 
It's hard to imagine how dark a blackout will be until it happens. The last thing you'll want in the event of an outage is to be scrambling for the supplies you need. Before the next outage hits, be sure to create an easily accessible emergency kit containing the following essentials: 
First-aid kit
Flashlight
Batteries
Trash bags
Tools, like a hammer, screwdriver, and wrench
Local map
Hand-crank radio
Water and canned food
Be sure to put the kit in a location that's easily accessible to everyone in your home. We recommend keeping the kit on the main level so nobody has to climb stairs to retrieve it. 
Power Outage Prep Tip #2: Invest in a home generator
Having an alternative energy source is always a smart investment, especially in disaster-vulnerable areas. Electrical generators function as standalone machines that provide electricity even when the local grid is down. These gas-powered blackout solutions ensure that you're never left in the dark, Typically generators fall into two dominant categories: portable and standby.
Portable generators: Require manual activation
Standby generators: Auto-start during power outages
Depending on personal preference and your budget, one option may be more ideal than the other. For those who live in more outage-prone areas, a standby generator takes the manual work out of activation. For those who only see one or two power outages per year, a portable generator will suffice.
Power Outage Prep Tip #3: Stock your pantry
A multi-day power outage can leave you with little food and a smelly fridge. Beat the last-minute grocery store rush and reduce unnecessary stress by maintaining a pantry shelf with shelf-stable foods:
Crackers
Granola bars
Peanut butter
Pasta
Powdered milk
Dried fruit
Canned vegetables (beans, corn, beets, peas, etc.)
Canned or boxed soup
Oatmeal
Cereal
Rice
Bouillon cubes
You'll want to have enough food to last a few days, so the more variety you have, the more comfortable you'll be. As a general rule of thumb, foods that are ready-to-eat and don't require cooking or cooling are best in an emergency. 
Pro-tip: Keep a stash of appliance thermometers in your refrigerator and freezer to take the mystery out of guessing if your food is still safe to eat. Safe temperatures are 40°F or lower in the refrigerator and 0°F or lower in the freezer. 
Power Outage Prep Tip #4: Keep a stash of flashlights
It's also important to consider how you plan to illuminate your home when the lights go out. Candles are an inexpensive choice, but keep in mind that they can be dangerous — especially if you have children in the house. Some better lighting options include:
Flashlights
Hybrid flashlights
Headlamps
LED or solar-powered lanterns
If you have outdoor solar lights in your yard, remember that you can move these indoors at night to light up hallways or bathrooms. Just remember to put them back outside to recharge during the day. You'll also want to have a hand- or solar-powered radio to get news, provided local stations are able to broadcast.
Power Outage Prep Tip #5: Call your power company
Before an outage occurs, call your power company and learn their protocol is in the event of residential power loss. Ask them how they will contact you and how they determine which areas to service first. Check to see if your power company offers a text message service that gives you automated updates on the restoration of local power.
Pro-tip: Power companies recognize that some people rely on electricity to keep critical medical devices up-and- running. If this is the case for you, alert your company and they will put you on a priority service list.
Power Outage Prep Tip #6: Make an emergency contacts list
In the event of an emergency, it's crucial that you are able to contact your loved ones to give them updates. If your smartphone loses battery, then you may be left without important contact numbers. 
Create a print-out list of all of your important numbers and place it somewhere safe and easy-to-access like your refrigerator door, or inside your emergency kit. Your emergency contact list should include the following numbers:
Power company
Local fire department
Hospital
Personal doctor
Poison control
Animal control (for pet owners)
Immediate family
Neighbors
Power Outage Prep Tip #7: Invest in a weather radio
If you're dealing with a storm power outage, you'll likely want to know the status of the storm and power restoration as you wait. Chances are that if the power lines are down, cell towers may have fallen with them, so relying on your smart device may prove futile. 
A hand-crank weather radio may seem like an antiquated disaster-planning must-have, but it's among the most reliable today. And when the power's out, reliability goes a long way.
Power Outage Prep Tip #8: Disconnect your electronics
If your area is expected to feel the brunt of a bad storm, taking the right pre-storm preventative measures can help mitigate any unnecessary damage inside of your home. The night before a  storm is expected, go through your house and disconnect all electronic items that could suffer from a power surge, including appliances.
Power Outage Prep Tip #9: Stock up on extra batteries and chargers
When the power goes out, your dependence on battery-powered electronics becomes vividly apparent. Whether powering your cell phone or collection of flashlights, ensure you have a package of batteries or a portable rechargeable battery pack handy. Keep your batteries inside of your emergency kit so they're immediately accessible whenever you need them.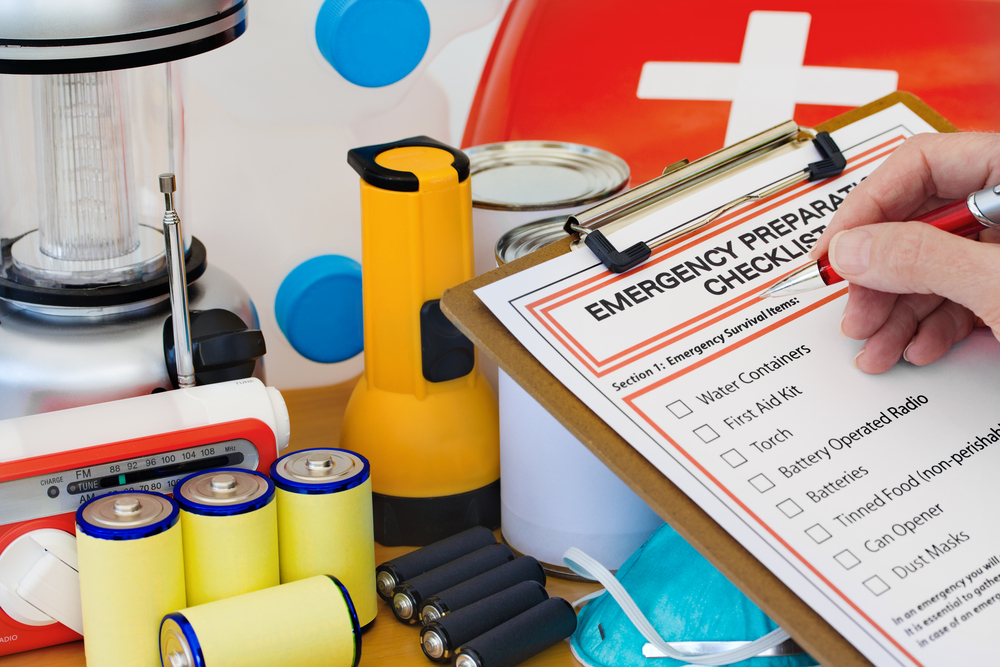 Power Outage Prep Tip #10: Create a family plan
If you live in an area that is particularly prone to natural disasters, losing power may be a regular occurrence. Creating an emergency family plan will best prepare everyone in your house for the course of action you need to optimize safety and security. 
Gather your family and write out a plan that outlines everyone's responsibilities—such as grabbing the emergency kit or gathering the flashlights. Make the family plan clear and concise and place it somewhere that's accessible even in the dark.
Preparing for a power outage may not be an enjoyable experience, but it's a necessary one to protect yourself and your family. 
With these 10 tips, you'll have no fear or hesitation when the next one hits.