5 Eco-Friendly Backyard Improvements & Ideas
By
Ygrene
on July 25, 2018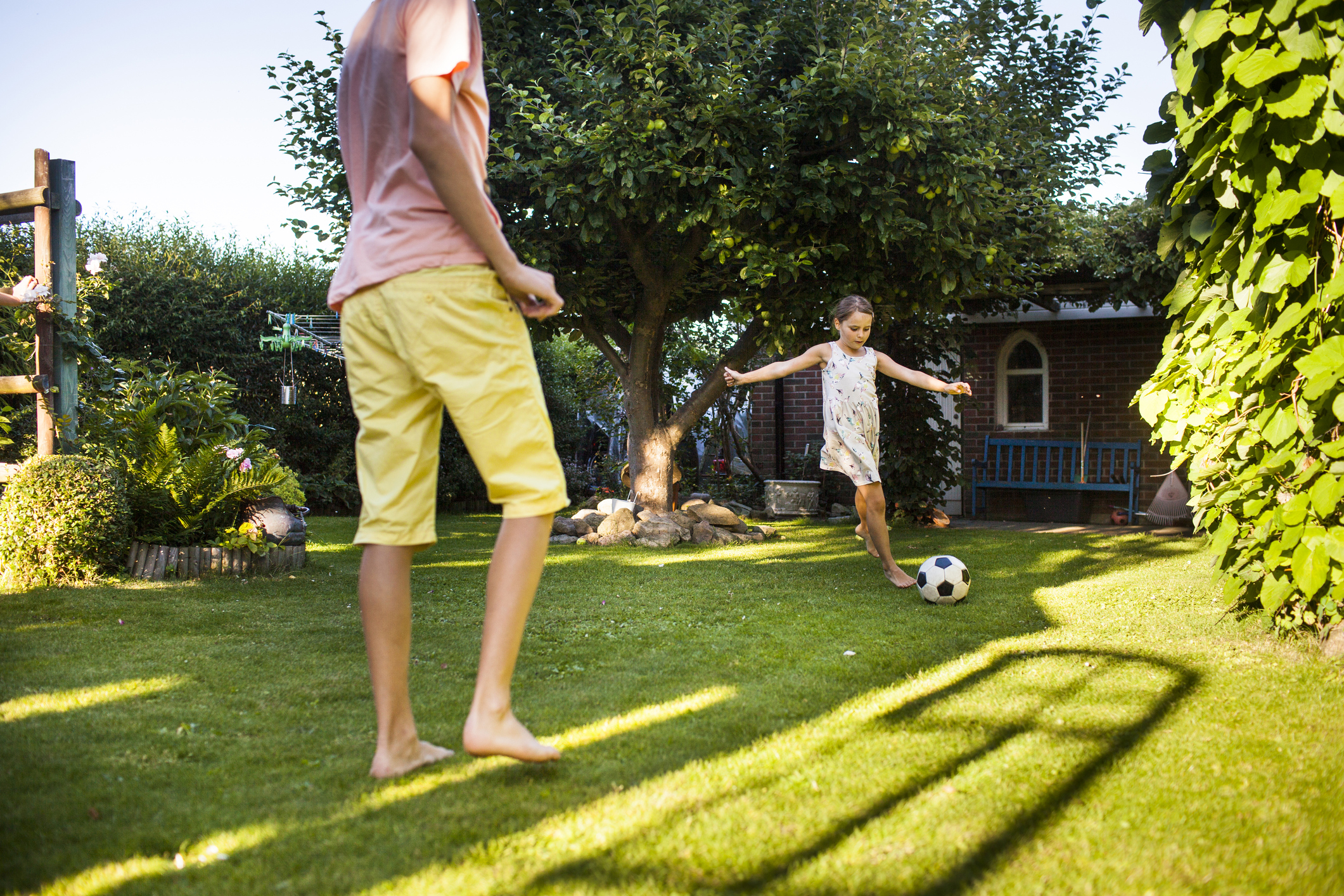 Your backyard is the perfect place to unwind and relax with  yourfamily and friends. But with a few smart eco-firiendly property upgrades, it could be so much more. According to
Better Homes & Gardens
, "Green landscaping—also known as sustainable or eco-landscaping—is a method to design, create, and maintain your landscape to save time, money, and energy. Green landscapes nurture wildlife; reduce air, soil, and water pollution; and make healthy recreation spaces."
Since these eco-friendly backyard projects can potentially save you money and valuable maintenance time, it  often pays double to "go green." With LED lighting, better shading, and irrigation systems, your home can be both more efficient and sustainable—not to mention more enjoyable too. Here are five simple projects that will transform any backyard into an eco-friendly paradise.
1. LED Lighting
LED, or "light-emitting diode" lighting, is ideal for low-cost, efficient outdoor lighting. While the bulbs themselves can be more expensive than incandescent or fluorescent bulbs—they run anywhere from $15 to $50 a pop—upgrading to outdoor LED lights will help you save big on power costs in the long term. According to LED Waves, a lighting specialist, the annual cost of powering an LED bulb is only about $4 per year—10 times less than an incandescent bulb. And with more than 50,000 hours of lifetime use per bulb, LED lights are a smart buy.
Not only are LED lights more cost-efficient in the long term, but they also give off less heat in outdoor spaces—minimizing the risk of fire or overheating. And if your outdoor space is a bug magnet in the summertime, LED lighting can help with this, too. Unlike UV lighting, LED lights won't attract the attention of insects—which means you can enjoy your outdoor space even more. Want to upgrade to outdoor LED lighting? Learn how to navigate the costs here.
2. Greywater Irrigation
As states like California and Texas struggle with droughts and water usage restrictions, it makes sense for savvy homeowners to consider alternative irrigation systems for their lawns. Because greywater irrigation reuses household water, it cuts down on overall water usage, making it one of the most eco-friendly backyard ideas you can invest in.
With a simple system, you can recycle water from your washing machine to use in your garden or backyard. While this water might look "grey," it's not contaminated and won't harm the environment—plus it can help you save big on water usage. Learn more about permitting, supplies, and using your washing machine to pump greywater to your garden here.
3. Shading
With the right backyard shading, you can reduce heat in your home and lower cooling costs in the summertime. Planting deciduous trees or vines for shading is not only cost-efficient, it's also an attractive eco-friendly backyard feature you can enjoy all year long.
According to the Department of Energy, planting large shade trees on the southern side of your house will have the biggest impact on cutting summer sun. Smaller trees are a good fit for the western side of your home, since they help block afternoon light. Learn more about choosing the best trees for shading your backyard here.
4. Rainwater Catchment
Like greywater irrigation systems, rainwater catchment allows you to use water from your property without breaking irrigation laws or restrictions meant to alleviate drought-prone areas. The simplest rainwater catchment system is a rain barrel set up to catch rain or run-off from your gutters. It's inexpensive, aesthetically pleasing, and can be a great tool for irrigating your backyard or garden.
More extensive catchment systems can help you capture rainwater for household use, helping you further reduce your energy footprint. Because large rainwater catchment systems involve pumps and filters to make potable water, they can be expensive: about $15,000 for a 4,000-gallon system. If you plan to stay in your home for more than 10 years in order to recoup costs, rainwater catchment systems are a great investment for an eco-friendly backyard that reduces your monthly water bill. Read more about rainwater catchment systems here.
5. Super-Efficient Gardens
Whether you plant a garden to grow vegetables or simply to attract pollinating bugs, a garden can be a stunning and eco-friendly backyard feature. But without a plan for efficient watering and irrigation, your garden could wind up increasing your monthly water bill instead of saving you money on food costs.
By installing a drip irrigation system for your garden, you could help reduce water loss by up to 60 percent. While some homeowners might relish a DIY drip irrigation project, hiring a contractor will help you get the most mileage out of your new irrigation system. Learn more about the best kinds of irrigation systems for a super-efficient backyard garden here.
Paying For Your Eco-Friendly Backyard
If you don't have savings set aside to upgrade your backyard, financing your new eco-friendly upgrades through Ygrene's PACE financing program could be a great option for you PACE (property assessed clean energy) financing enables property owners to leverage their home equity to finance improvements that protect against natural disasters, save energy and water, or use renewable energy. You can get approved within less than 30 minutes, so click now to see how much you qualify for. Whether you want to install LED lighting or invest in shade trees, Ygrene PACE financing gives you options. Payments are made in the future with your annual property taxes, giving you peace of mind to enjoy your new eco-friendly backyard space.
Get Eco-Friendly Backyard Financing
 
---
Interested in an eco-friendly backyard? PACE can help you finance your new space and enjoy the advantages of clean, renewable energy. Check your eligibility here or contact Ygrene to learn more: 866-634-1358.