Do Your Part with These 12 Earth Day Activities for Adults & Employees
By
Ygrene
on March 22, 2019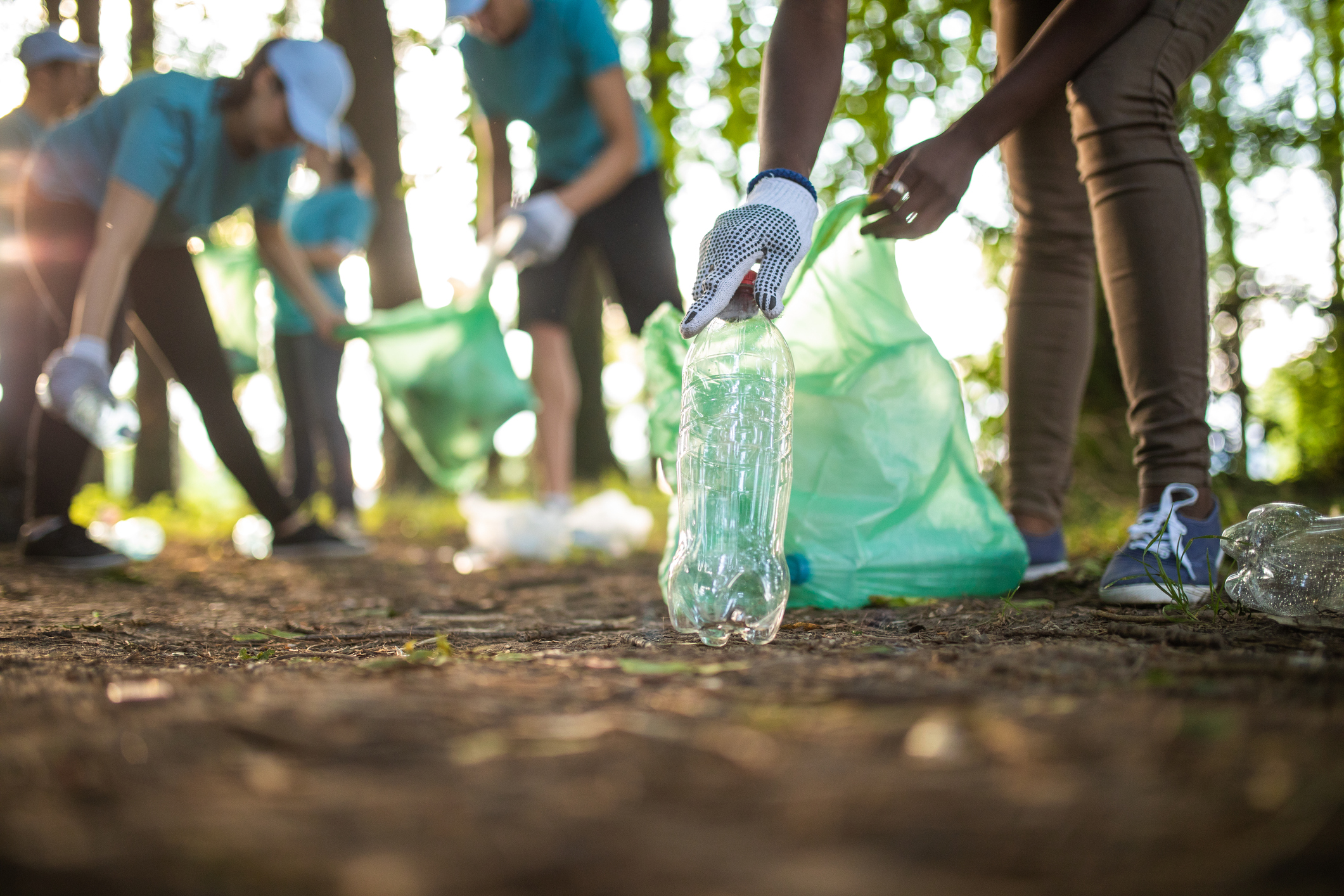 Looking for some ideas on how to do your part with Earth Day activities for adults? We've put together a list of twelve ideas for ways you can celebrate Earth Day at work with other employees, volunteering in your community, and at home with an Earth Day party. But first, we thought you might appreciate a little background about Earth Day.
Earth Day takes place on April 22 every year. People around the globe celebrate the holiday by participating in activities and events to help protect, preserve, and improve the planet we all share.
According to Earthday.org, Earth Day was born in 1970, at the start of the modern environmental movement. During the time leading up to Earth Day's inception, America was in a state of turmoil, thanks to factors like the war in Vietnam and Rachel Carson's NYT bestseller Silent Spring. The book (published in 1962) ushered in a watershed moment, selling more than 500,000 copies and raising public awareness about environmental concerns. On April 22, 1970, 20 million Americans from all walks of life took part in public demonstrations all over the country, rallying for increased environmental protection and sustainability efforts. By the end of that very same year, in addition to the first celebration of Earth Day, the United States formed the Environmental Protection Agency (EPA) and initiatives such as the Clean Air Act, and Endangered Species Act. Today, Earth Day is now celebrated in over 192 countries across the globe. (These events are coordinated globally by an organization called the Earth Day Network).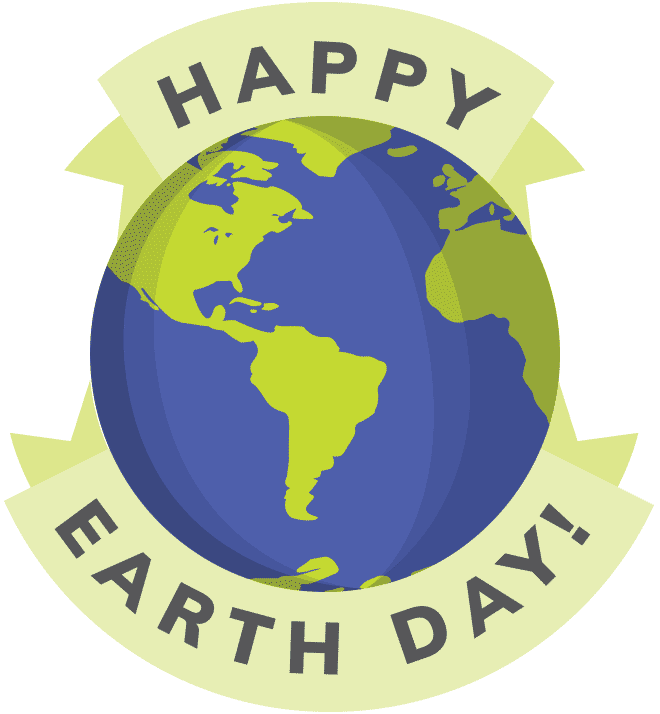 If you've ever celebrated Earth Day, you probably know it's a favorite holiday in schools, since it's an excellent opportunity to teach kids early on about environmental protection. Earth Day is also a great chance for adults, communities, and businesses to focus on celebrating our environment and spreading awareness about how to protect it for generations to come.
In this post, we'll share some ideas for celebrating Earth Day with adult activities for the workplace, volunteer organizations, throwing an Earth Day party, and more. 
3 Earth Day Activities for the Office
The mission of Earth Day is to promote awareness about environmental concerns, but also to create a more holistic environment for all of us living on this planet.
In the spirit of this mission,  celebrating Earth Day in the office is a great way to encourage employees to break up their days and to try something new. It's also an excellent path to encouraging philanthropic efforts and doing socio-economic good as an organization, both of which are increasingly important to employee satisfaction. If you care about the environment and want a way to motivate and engage employees, these three Earth Day activities are for you. (And don't forget to document your Earth Day celebrations to share on your social networks!)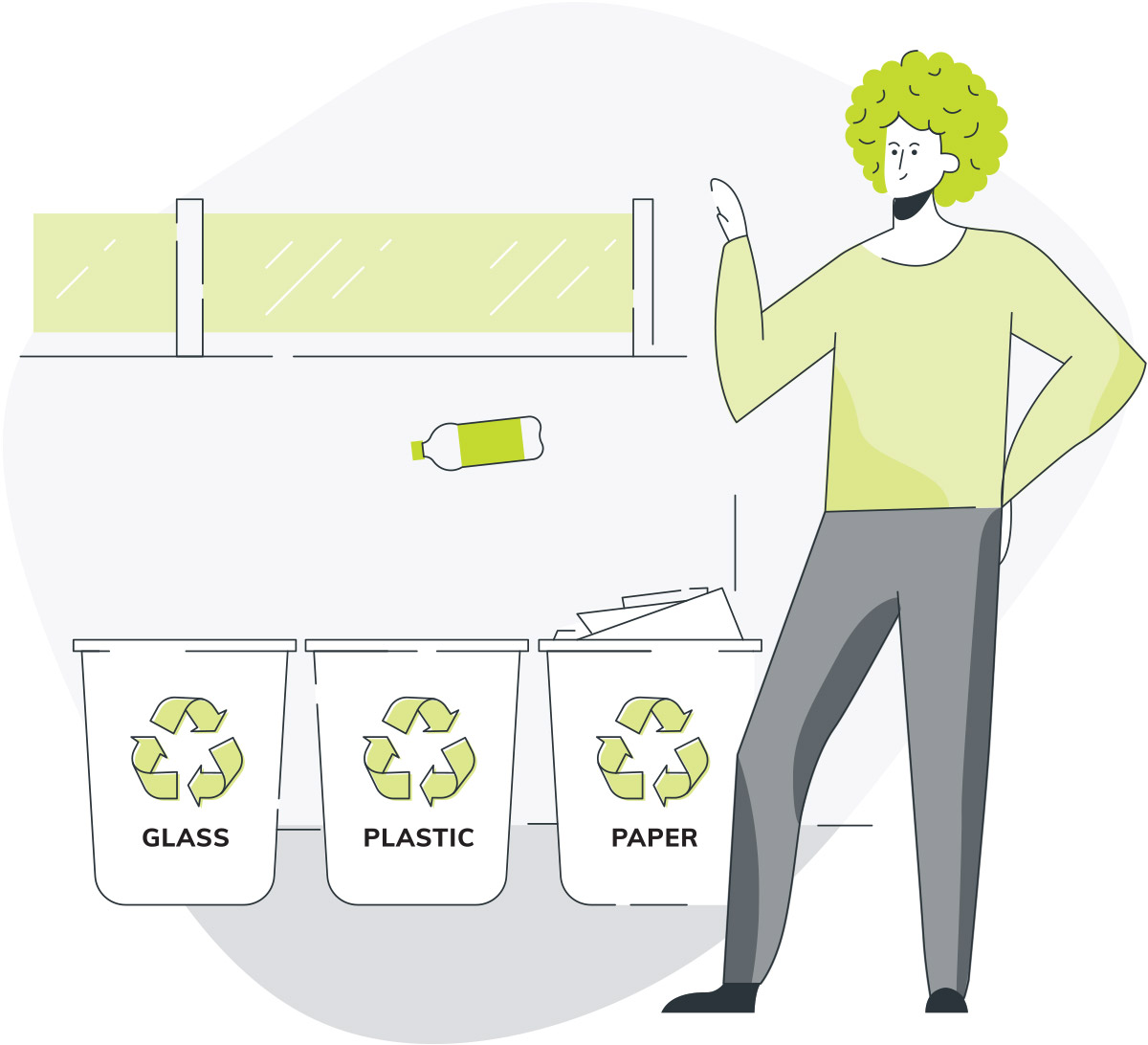 1. Organize an Employee Celebration
One of the easiest ways to celebrate Earth Day in your office is to organize an employee event around it. Use this day as an opportunity to define and support your business or corporation's environmental goals—for the day, and the year to come. 

For example, some organizations might focus on ending plastic pollution (and consequently decreasing their use of plastic in the workspace). Jimmy Choo recently did this by giving each employee a chic reusable cup (that also happens to be pretty eco-friendly) to help reduce employee usage of plastic bottles, and you could consider giving your employees a similar item such as reusable cup, straw, or tote bag. You could also replace all plastic kitchenware such as plates, cutlery, etc with biodegradable/compostable brands such as Ecovita, Green Paper Products, and Green Home. 
Other companies may introduce recycling, renewable energy initiatives or energy efficient commercial upgrades. You could also do a "lights out" hour and share the savings with your employees. Whatever your company decides to do, getting all employees on board is the best way to maintain momentum.
2. Raise Awareness
Instead of keeping your celebration in the office, take the Earth Day party to the streets. Consider simple tactics for you and your colleagues to help raise awareness in your community. You could share copies of Earth Day.org's Plastic Pollution Primer and Action Toolkit with your partners and vendors to help them learn about making their practices more sustainable and eco-friendly.
You should also be on the lookout for local community Earth Day events that your company could help sponsor, or send a team of employees to volunteer and help out. And if there aren't any events going on in your community for Earth Day, consider starting your own. You could organize a park or beach clean-up and invite other local companies to help out. This could also help you network and meet other like-minded companies that are working on improving their environmental consciousness. You might pick up ideas from them that you would never have even dreamt of without their suggestions! 
Take pictures and videos along the way, so you can consider writing a company blog or article about how you chose to celebrate Earth Day. From recruitment to employee morale, sharing your good deeds is always a plus for any company.
3. Start a Contest
Use some friendly competition to your advantage and start an in-office contest this Earth Day. Set a timeline of one or two months, and see who in your office can:
Recycle the most plastic
Reduce their team's consumption of paper
Find the most creative replacements for common everyday work items
Devise the best business strategy for reducing the company's carbon footprint (think big here!)
In addition to being fun, this is also a great way to create lasting change in your organization. Be sure to have a fun prize for the winner and all participants!
If your contest really gets some legs, and your team is serious about making your office space more energy-efficient, Ygrene can help you finance projects like getting LED lighting, solar panels, and even replacing your HVAC system. Click below to see if your company building is eligible for Ygrene financing:
I Want to Make My Company Building More Energy-Efficient With Ygrene 
 
3 Earth Day Activities for Volunteers
Sometimes it's nice to take the Earth Day celebrations outside of the office (and a lot of companies offer paid volunteer days for their employees). You can find all types of volunteer opportunities, whether you'd rather do something solo or with a big group of friends or coworkers. Volunteering can be a great teambuilding activity, too! If you'd like to show your support for the environment by volunteering locally, check out these opportunities this Earth Day.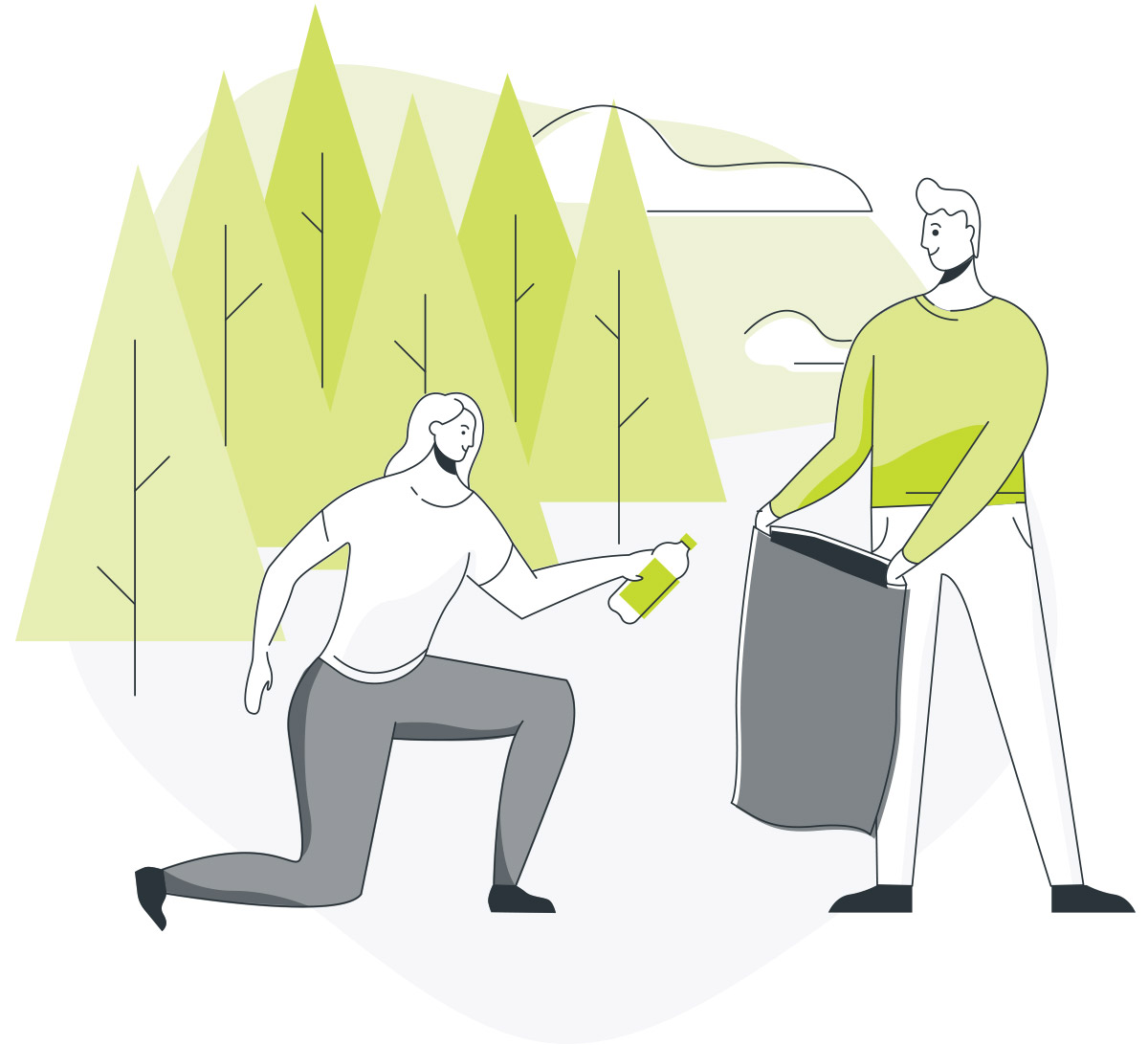 1. Volunteer to Clean Your Local Street, River, or Downtown Area
Each Earth Day, local communities pull together to pick up trash, recycle, and clean communal areas. Find an event like this is your city or town and volunteer your time and energy! It's a great way to meet people, have some fun, and beautify your hometown all at once.
Not sure where to look? Try calling or visiting your township building, asking around at your place of worship or community center, search by location on VolunteerMatch.org, or find special Earth Day events near you listed on Eventbrite.
2. Donate Hours to an Environmental Protection Organization
The Nature Conservancy is an organization that works to do improve our environment across the globe with several initiatives. The Nature Conservancy works on tackling climate change, protecting land and water, providing food and water through more sustainable efforts, and even building healthy cities around the world. The Nature Conservancy is dedicated to tackling the planet's biggest challenges and conserving nature for years to come. And there are so many ways that you can help them do that. Find volunteer opportunities in your community here.  

Point Blue Conservation Science is an organization of scientists that partner with fishermen, ranchers, farmers, and local governments to help reduce the devastating effects of climate change and habitat loss. They also focus on developing nature-based solutions to benefit both humans and animals alike.  They are dedicated to innovative conservation science and "applying our scientific knowledge to make life better for birds, other wildlife, and all of us who share the planet with them." Learn how you can engage with Point Blue Conservation Science here.

The Sierra Club uses a combination of grassroots efforts and philanthropic partnerships to help their 3.5 million members promote conservation initiatives and climate solutions to better our environment. Their four main initiatives are centered around: climate and energy; lands, air, water and wildlife; and people and justice. See how you can get involved with the Sierra Club today.
3. Protect Bird Wildlife
The American Bird Conservancy has been in existence for over 20 years and works to protect extremely rare birds, conserve and protect important bird habitats, reduce major threats to avian wildlife, and build a national community of bird conservationists across the United States. They use a variety of conservation programs to help restore bird habitats, such as restoring land, planting trees, and governmental policy work. See how you can get involved with the American Bird Conservancy by educating others to live a more bird-friendly lifestyle, joining the Bird Conservation Alliance, building bird-friendly glass, and more. 
You could also look into the National Audubon Society, which is well-known for its American avian conservation programs. The National Audobon Society works tirelessly to protect both birds and their natural habitats throughout America with "science, advocacy, education, and on-the-ground conservation".  Today, the National Audobon Society has 23 state programs, 41 nature centers, and almost 500 local chapters that work together to inform, educate, and inspire millions of people about bird wildlife conservation. This year, spend your Earth Day by getting involved and volunteering at your local Audubon center, or by taking action on behalf of the Audobon Society through a number of different initiatives found here. 
3 Ways to Throw an Earth Day Party at Home
Would you rather spend an afternoon with close friends celebrating at home? Go all out and invite some friends and loved ones over this April for an Earth Day party. Here are a few ideas to get the Earth Day party planning started!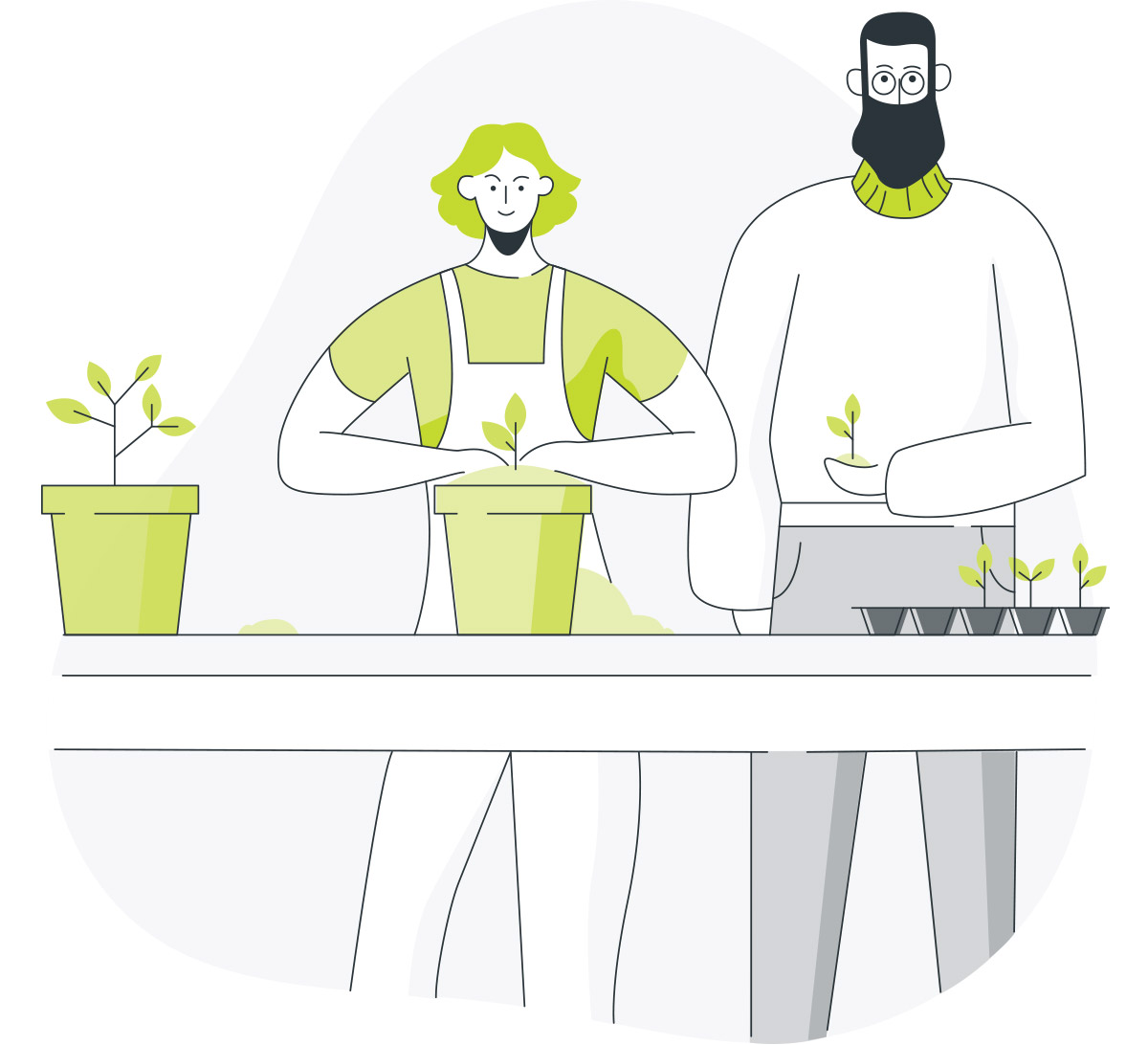 1. Hold a Plant Potting Party
Invite some of your favorite people over to pot indoor plants. Choose a variety that absorbs CO2 and improves indoor air quality, such as rubber plants, or plants that require minimal watering, such as air plants and succulents. You could also pot some edible herbs, reducing the need to buy pre-packaged herbs at the grocery store. To get started, simply lay a piece of organic material over a countertop, table, or ground outside. Then put out a handful of starter plants, some thrifted pots, jars, or bowls from your local second-hand store, and grab some soil from the back yard. Encourage your friends to make arrangements of different heights and colors to add some visual interest. 
2. Enjoy Some Family-Friendly Games
If you have young children, involve everyone in the family by holding an Earth Day Relay.  Participants should line up in two teams, each facing two empty bins. Give each team a pile of recyclable items, like empty boxes and plastic bottles. Each child should then step to the front of their line and toss an item into the correct bin. The team that finishes with the most correct items in each bin wins! You can even scale this across the neighborhood by inviting other families and asking them to collect recycling items beforehand to really amplify the positive impact.
Other ways to include the family in your Earth Day celebrations include cooking Earth Day-themed snacks, encouraging kids to create art focused on their favorite part of the landscape they live in (kids love to paint the rivers and forests they know, for example), and playing any number of other Earth Day games. (Instead of buying a board game, you can easily print off this "Recycle and Win" game map by Highlights, and use some everyday items like coins, buttons, or rocks for your game pieces), 
3. Go Plastic-Free with Biodegradable Utensils & Dishes
Instead of serving your party snacks out of plastic bowls and wrappers, go plastic-free. Look for sustainable, biodegradable, and compostable dishes, cups, napkins, and straws. Guests should bring receptacles that aren't plastic, too. This is a fun (and surprisingly challenging) way to celebrate Earth Day and raise awareness about the prevalence of plastics in our daily lives. Bonus points if the party becomes a full-on potluck! Here are some great options for eco-friendly dishes & utensils.
Compostable Plates, Bowls, and Cups:

Biodegradable Straws:
And when the party's over, send your guests on their way with some earth-friendly party favors! Put some vegetable seed packages, resealable zipper storage bags, and reusable metal straws in an eco-friendly tote bag. Everyone will be sure to thank you for it! Here are some more ideas for environmentally-friendly serving items and party favors:
Vegetable Seed Packets:

Resealable Zipper Storage Bags:

Eco-Friendly Shopping Bags:

Reusable Straws:

3 Other Activities to Celebrate Earth Day
Make any day Earth Day with these additional activities that you can actually do any time throughout the year.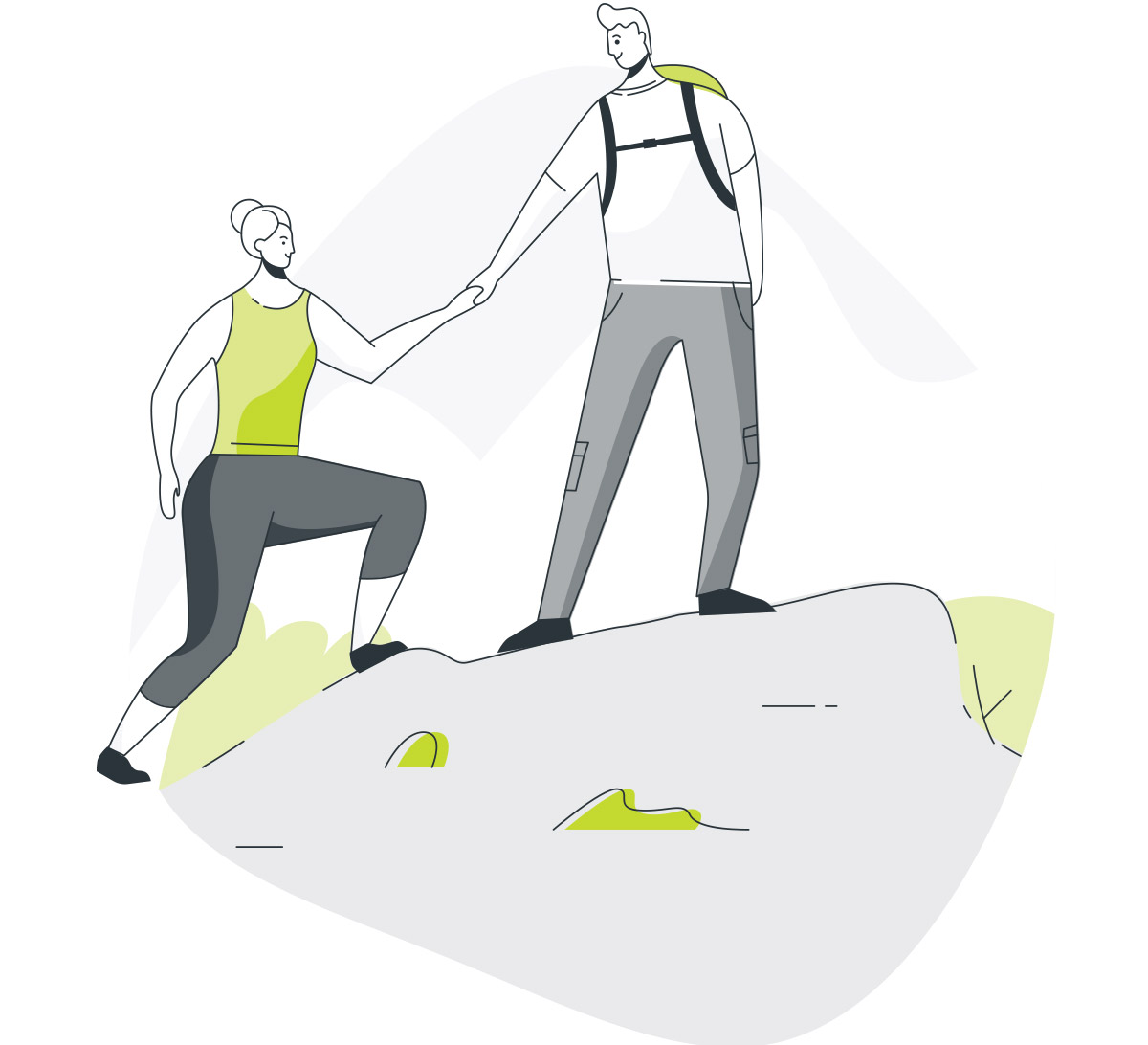 1. Go on a Hike
Get outside and get some fresh air with your family, friends, or loved ones. If you live in an area with plenty of hiking trails, try out someplace new and take in the views. Bring a sturdy reusable bag with you, so as you walk, you can pick up any trash you see along the way. Not sure of where to hike close to your home? Alltrails can easily help you find a hiking trail near you, just enter your city in to get started. You can actually  search for trails by trail distance, rating, difficulty level, and even kid or dog-friendly paths!
2. Go Bird Watching
Bird watching is a great way to get in touch with your local ecosystem, and really reinforces why preserving our planet is so important. Try downloading Sibley's eGuide to Birds App on your phone. It features a simple eGuide to birds, convenient bird call recordings, and beautiful, full-color identification guides to the birds you're most likely to see in your area. Plus, you can record your sightings and share them with your friends. You can also try the Merlin Bird ID by Cornell Lab App, which easily helps you identify the types of birds that you've seen on your route through answering a few simple questions.
3. Upcycle at Home
There are lots of ways to upcycle what you already have at home. So instead of buying new household items and furniture, plan ahead for simple projects you can complete on Earth Day, like converting wooden milk crates to coffee tables or side tables, and sanding/refinishing old furniture to make it new once more. Not only does this make your home a greener place, but it's a great way to surround yourself with unique items you love.
Here are a few other sustainable upcycling ideas that you can do any time throughout the year:
Celebrate Earth Day Right This Year
Earth Day is a critical holiday, now more than ever. It's also one that should be celebrated by both adults and children. This year, bring Earth Day into your home, office, community, and volunteer hours with these fun ideas. What activities can you do this Earth Day to promote a greener lifestyle?
And if you're thinking about taking your Earth-friendly activities year-round, why not consider doing some energy-efficient upgrades on your office building, or your home? Ygrene provides financing for property owners looking to do sustainable home improvements, building renovations, and commercial upgrades through PACE financing. Interested to see if your property qualifies? Click now to find out if your property is eligible in as little as five minutes!